Colorful (and Edible) Planters for Fall
Heading out the door? Read this article on the new Outside+ app available now on iOS devices for members! Download the app.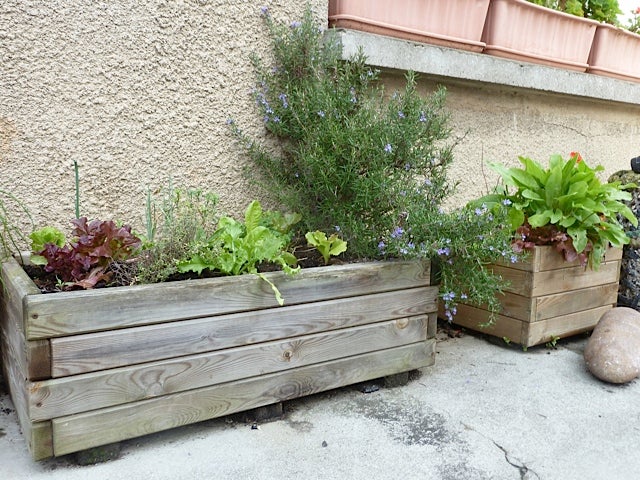 Last year when I was shopping for fall-to-winter plants that would brighten up the front of my house, I balked at the cost. Flats of pansies and small pots of mums seemed exorbitantly expensive when I realized they'd only last a month or so before it got too cold. Even the coleus and dusty miller on sale at the greenhouse seemed pricey.
As I looked for an alternative in the herb section, I wheeled my cart past the flats of baby lettuce plants. Hmmm … they were (or would be) leafy. They were colorful. They were hardy when it came to the cold. And they were cheap! For the price of a few mums or pansies, I got 36 lettuce seedlings, six beet plants, and a couple of broccoli plants. I packed them into the planters—I was going for color, not consumption.
I couldn't have chosen better greenery. Not only did the lettuce heads fill out into lush, colorful coverage, but I had fresh greens all winter long. Any time I wanted more greens for a salad, I'd just pinch off a few outer leaves from each plant. Then, when spring came and it was time to pull the lettuces out before they shot up to seed, I had salad greens galore for about a week. The broccoli and beets didn't do much vegetable-wise because of the lack of deep soil. But they sure were pretty!
This year, I've repeated the experiment. You can get an idea of how the planters will look from the picture above. Thanks to the flowering rosemary and the thriving sorrel (a plant that likes cooler temperatures like lettuce), it's starting to look pretty good.