These Famous Vegan Celebrities Are Using Their Platforms to Promote – and Invest in – the Movement
From Lizzo to Joaquin, 10 vegan stars worth knowing
Heading out the door? Read this article on the new Outside+ app available now on iOS devices for members! Download the app.
Knowing a particular movie star or musician we enjoy happens to be vegan always makes us like them just that little bit more. It's a little connection from afar – like knowing they came from our same hometown or share our zodiac sign – but it's meaningful too. When famous vegan celebrities speak out about how they eat and what they value, they raise awareness and make plant-based eating seem cool. Beyond using their fame to inspire devoted fans to try giving up meat and advocate for food justice, many of them are investing bits of their fortunes in start-ups and brands that are creating veg products we love to eat. To celebrate them, we've assembled a very short list of some of our favorite Hollywood vegans in the spotlight.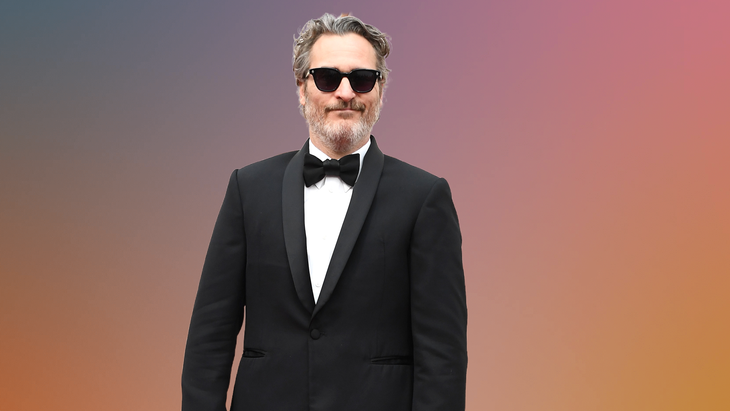 Joaquin Phoenix 
We couldn't have a list of veggie celebs without a nod to Joaquin Phoenix. He's been a vegan since he was 3 years old; we wrote about his veggie family and famous brother brother, River, all the way back in the March, 1988 issue of Vegetarian Times. In February 2020, he accepted an Academy Award for Best Actor, grabbed a post-awards Monty's Good Burger, and woke up the very next day to go join Los Angeles Animal Save to free a cow and calf from a slaughterhouse. "I've been thinking a lot about some of the distressing issues that we are facing collectively," the animal rights and climate activist said in his speech from the podium on Oscar night. "And I think at times we feel or were made to feel that we champion different causes. But for me, I see commonality. I think, whether we're talking about gender inequality, or racism or queer rights or indigenous rights or animal rights, we're talking about the fight against injustice."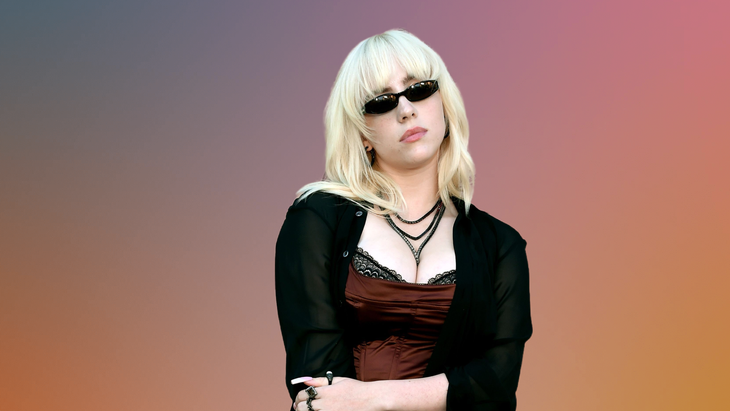 Billie Eilish
Like Joaquin Phoenix, Billie Eilish was raised in a veg family and adopted the lifestyle while young. "I've been vegan for, damn, seven years," the 19-year-old pop superstar told British Vogue in May, 2021. She says that looking into meat and dairy industry practices turned her off from eating animal products for good. "Once you know that kind of thing and you see it, it's really hard to go back. And now, even though I have lots of friends that eat dairy and meat and I don't ever want to tell anybody what to do, I just can't go on in my life knowing what's going on in the animal world and like, not doing anything about it." On Instagram, Eilish has said her favorite restaurant anywhere is L.A.'s all-vegan Crossroads Kitchen.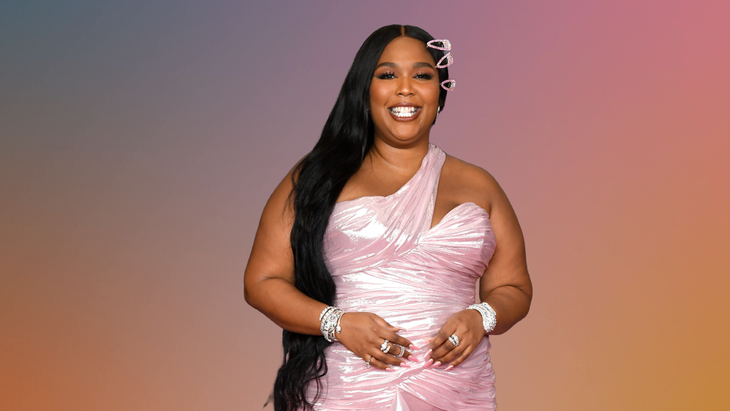 Lizzo
"Good As Hell" singer Lizzo was a vegetarian for several years, but while staying at home in 2020 decided to go vegan – and chronicle her journey on her fantastic and hilarious TikTok. As Shape reported, she's been vocal about reminding fans and followers to choose a diet for the "internal benefits" it offers, from boosted energy to lowered risk of disease, and not "exterior" factors like how other people think your body looks. "To the haters, good luck chasing that narrow beauty standard," she said on one recent post, responding to a body-shaming commenter who didn't seem to understand that it's possible to be vegan at any shape or size.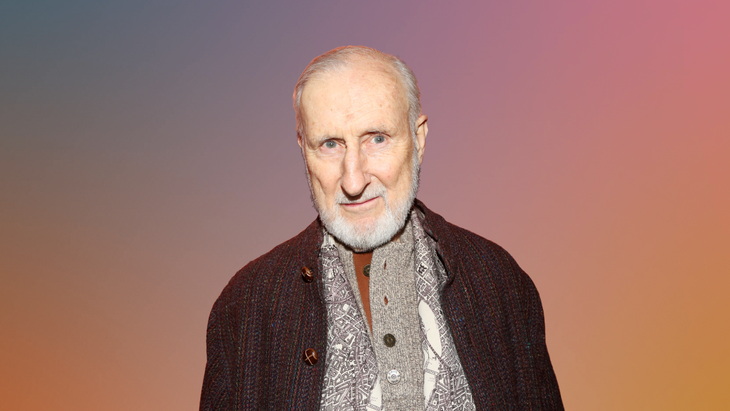 James Cromwell
It would be a great Hollywood story if working on the movie Babe changed actor James Cromwell from a bacon-munching meat lover into a plant-based lifer right on the spot – but, in reality, he had already been a vegetarian for decades by the time of filming. The Babe experience was enough to push him to go fully vegan, though. "I cared about their welfare and then of course you have lunch and it's all there in front of you. I thought I should go the whole hog, so to speak," he told TakePart of the experience. Since the mid-1990s, Cromwell has been a visible animal advocate, appearing as a famous vegan celebrity spokesperson in numerous campaigns and actions for PETA.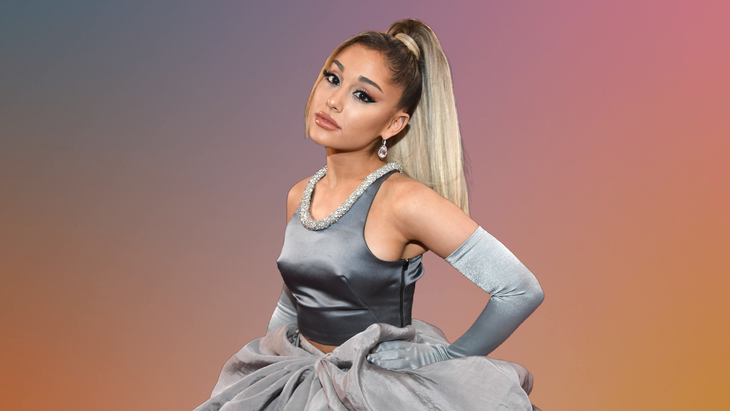 Ariana Grande
"I am a firm believer in eating a full plant-based, whole food diet that can expand your life length and make you an all-around happier person. It is tricky dining out, but I just stick to what I know — veggies, fruit and salad — then when I get home I'll have something else," pop star Ariana Grande told The Mirror in 2014, adding that "I love animals more than I love most people, not kidding." But growing up in her partially Italian-American household, things were a little different. "I was raised on meat and cheese," she told the paper. "I've had enough for anyone's normal life span."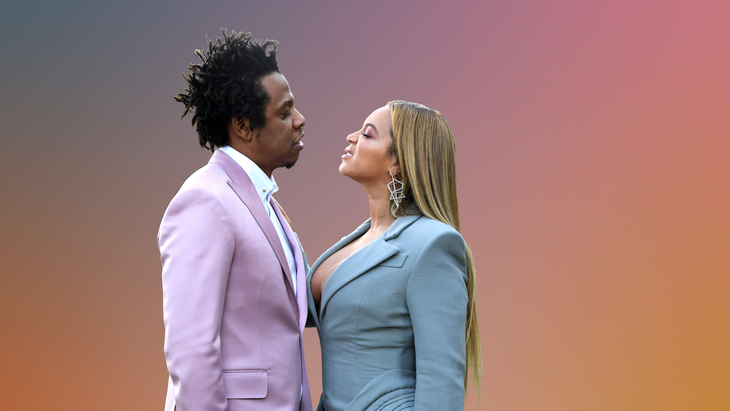 Beyoncé and Jay-Z 
Beyoncé switched to a vegan diet as she prepared for Beychella in 2018 and encouraged fans to try it themselves, following the "22 Days" plant-based program developed by her famous vegan personal trainer Marco Borges. She and husband Jay-Z also promoted Borges's The Greenprint vegan "movement." Through his firm, Marcy Venture Partners, Jay-Z has invested in numerous innovative plant-based food brands, including Impossible Foods, Oatly, and, most recently, Misha's Kind Foods.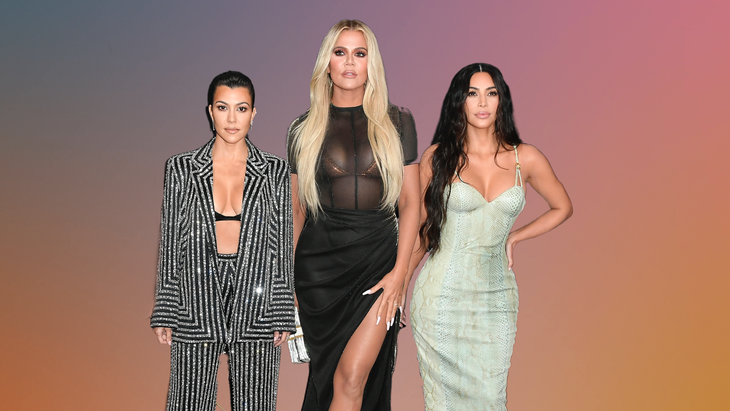 The Kardashian-Jenner Squad
Whatever you may think of the Kardashian-Jenner Industrial Complex, you cannot ignore their influence on popular culture. And right now, that influence is nudging the family's millions of followers to go plant-based. Kim Kardashian, Khloé Kardashian, Kourtney Kardashian, and Kourtney's beau, Blink-182 drummer Travis Barker are all meat-free. Kylie Jenner told Harper's Bazaar that she was "trying this whole vegan thing," and in June 2021, announced the reformulation of her Kylie Cosmetics product line to be fully vegan.
---
RELATED: The Met Gala is Celebrating 'American Independence' with Its First Plant-Based Menu
---
Get more of what you love from VT. Follow us on Instagram, Facebook, and Twitter and sign up for our email newsletters.