Subscriber Exclusive: Be Our VIP Guest at the Vegetarian Times Party for the Planet
Vegetarian Times is heading out to the desert – and we want to see you there! And since you're a Vegetarian Times digital subscriber or Outside+ member, you'll get VIP access to our plant-based party. RSVP below and we'll put you on the guest list and hook you up with some special surprises on site.
A festival weekend party presented by Vegetarian Times
Join us on the patio at The Alibi, an independent, female-founded bar, restaurant, and live music venue right in the heart of Palm Springs. The Alibi opened shortly before the pandemic and took a two-year hiatus before freshly reopening in March of this year, ready to (safely) party. We'll be joined for the day by a special chef pop-up. Dads Only – a project from the owners of L.A.'s Hot Tongue Pizza – will be serving some of the best vegan pizza you've ever had. When you're not eating or drinking, be sure to visit with our friends from environmental charity TreePeople, on hand to raise awareness about their important work. It is Earth Month, after all.
Have friends who should be getting in on this, but aren't subscribed yet? Send them to this special link (or copy/paste: https://bit.ly/3NzH6gm ) to join Outside+ any time between now and April 14 and we'll make sure to give them VIP status too.
And don't worry if you can't make it to this party, Vegetarian Times and Outside+ members get lots of invites to parties, events, bike rides and more, throughout the year. Keep an eye out for future invites.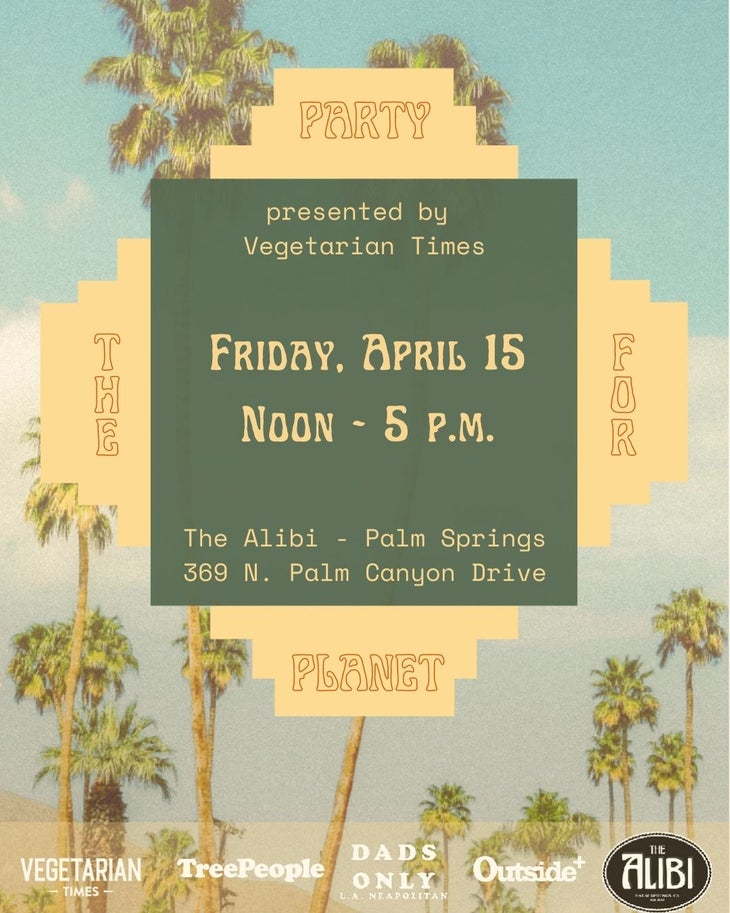 We look forward to seeing – and eating with – you soon!