The Ultimate Wellness Gift Guide for Everyone on Your List
Start 2021 off on the right foot by giving your loved ones the gift of good health.
Heading out the door? Read this article on the new Outside+ app available now on iOS devices for members! Download the app.
'Tis the season to update your "naughty or nice" lists and start holiday shopping. With health and wellness remaining center stage amidst a new surge of COVID-19 cases, everyone could use an extra dose of TLC throughout the holidays and into the new year. We've curated a collection of 25 wellness gifts at a variety of price points that are sure to fill your lucky recipients with the warm fuzzies this season is all about.
Broglie Box Curated Wellbeing Kits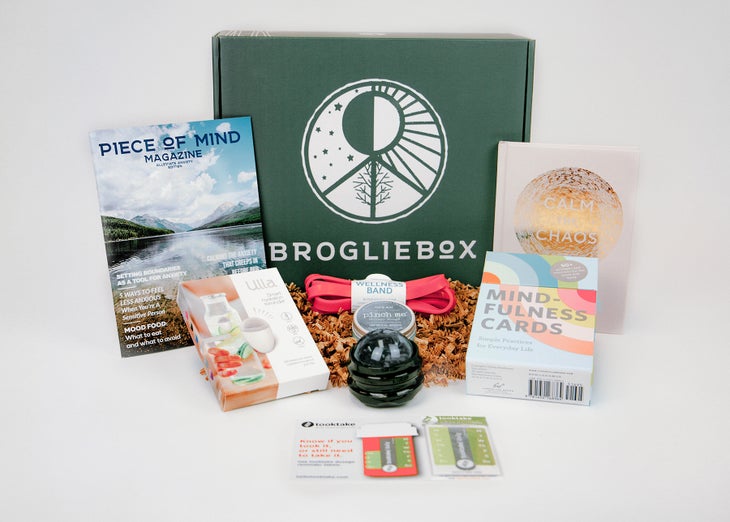 Help a loved one on your list keep his or her anxiety or stress in check with a BroglieBox. Co-founder Julia Broglie was inspired to create the company after experiencing her own mental health challenges as a young adult and losing her older brother, Justin, to suicide. She offers a wide variety of boxes — such as Grief Relief, Stress Less and Focus Kit — but we're partial to the Alleviate Anxiety Deluxe Box, which comes with therapy dough, a massage rollerball, mindfulness cards, a workout band, hydration reminder, journal, medication reminders and a magazine full of articles from mental health experts. BroglieBox, $40
Nap Bar Better Sleep Box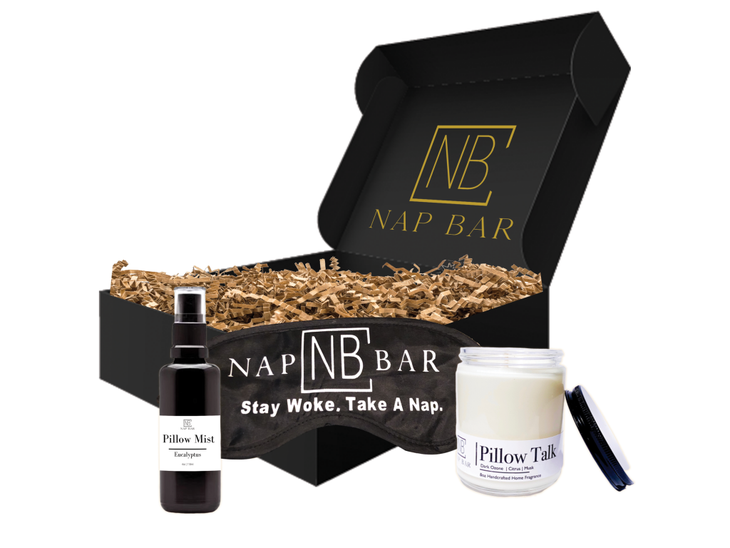 Good things come to those who nap, including reduced sleep deprivation and increased productivity. Houston residents adore pay-by-the-snooze facility Nap Bar, and you can now give the same luxurious napping experience to anyone on your "nice" list, no matter where they live. Nap Bar's Better Sleep Box™ features everything you need for the perfect napping environment: an aromatic soy-based candle, a vegan aromatherapy pillow mist, a blackout sleep mask, and a downloadable theta brain wave audio file. Nap Bar Better Sleep Box, $69
Dazzle Dry Mini Kit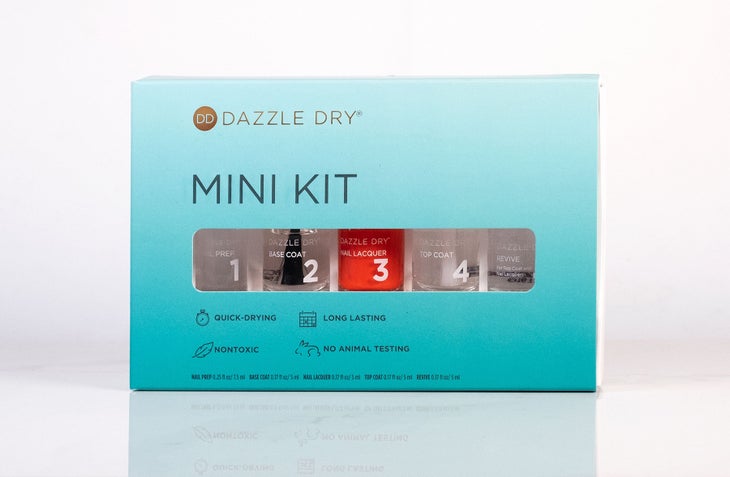 It's not as easy to get a mani/pedi these days, so why not gift a quick-drying, non-toxic, humane, and long-lasting manicure system that brings gorgeous nails right to your recipient's house? Developed by bio-organic chemist Dr. Vivian Valenty and backed by over 30 years of research, Dazzle Dry is a unique line of naturally advanced, high-performance nail care. Its award-winning four-step nail system is vegan, never tested on animals, and dries in just five minutes without UV light. DazzleDry, $35
Landia Skincare Men's Care Starter Set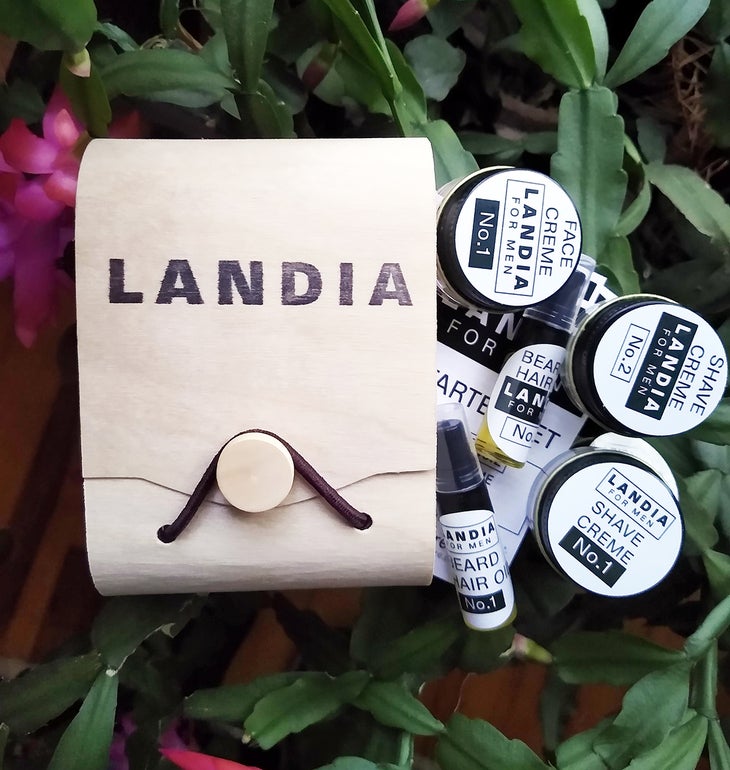 No doubt, there's a man in your life who could really use his own skincare products, and the Men's Care Starter Set from Landia Skincare is the perfect choice. The whole vegan skincare line is toxin-free, and made in Oregon from organic local ingredients that are responsibly sourced. This set includes a shave cream, face cream, and beard and hair oil in two scents — and, best of all, it comes luxuriously packaged in a wooden box complete with a wooden button. Built Marketplace, $20
Lord Jameson Dog Treats
Whether your pup celebrates Christmas or Hanukkah, Lord Jameson's got you covered. Choose from Holiday Cobbler (crisp green apples and oats), Gingerbread (peanut butter and oats), or Hanukkah Gelt (blueberries) — the entire collection is vegan, cruelty-free, plant-based, allergy-friendly, and made without any preservatives, artificial colors, flavors, or GMO ingredients. Lord Jameson, $12.99
The Dry Challenge Book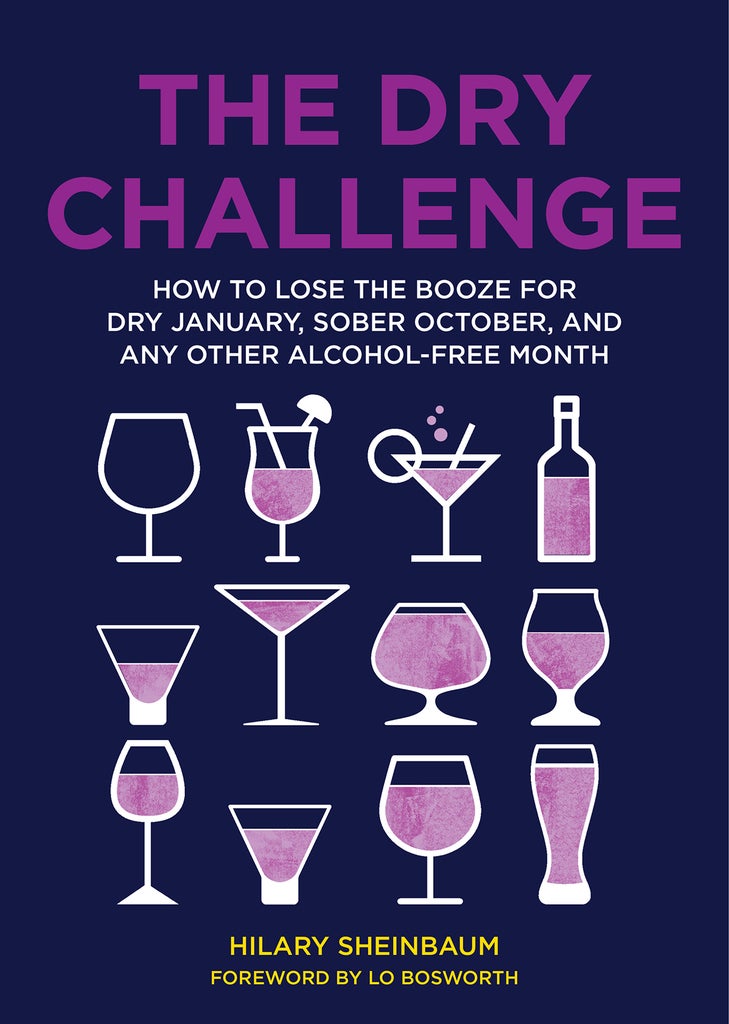 If 2021 is the year someone in your life has vowed to cut back on their alcohol consumption, help support their healthy lifestyle choice with a copy of, The Dry Challenge: How to Lose the Booze for Dry January, Sober October, and Any Other Alcohol-Free Month. The Dry Challenge is ideal for anyone who wants to complete a dry-month challenge, giving up all forms of alcohol for 31 days — it walks you step-by-step through one drink-free month, from sharing the news with friends and family to getting back on track if you slip up and have a drink (or two). Amazon.com, $14.99
Puritize Home Sanitizing System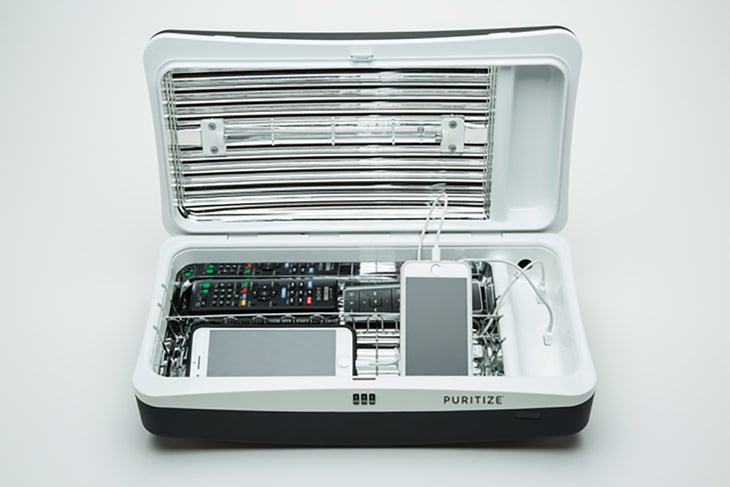 "Sanitize everything" was 2020's slogan, and all signs are pointing to 2021 requiring the same vigilance with hygiene. Help protect your loved ones with a Puritize Home system, an ultraviolet light home sanitizing system that kills more than 99.9% of germs, bacteria and viruses — in just 10 minutes. Put your cell phones, masks, glasses, keys, remote controls, headphones, toothbrushes, and electronic devices in and wait for it to work its magic. Puritize, $199.99
Vellabox Candle Subscription
Do you know what really sets the mood this holiday season? Heavenly scented small-batch candles— especially ones that are made by American artisans, are vegan and cruelty-free, use 100% natural wax with cotton wicks, and are phthalate- and paraben-free. Vellabox ticks all those boxes, with an expertly curated candle subscription box. With three sizes to choose from, your recipient will receive a candle and surprise gift each month all year long. Vellabox; starting at $10/month
FINEX Cast Iron Skillet Set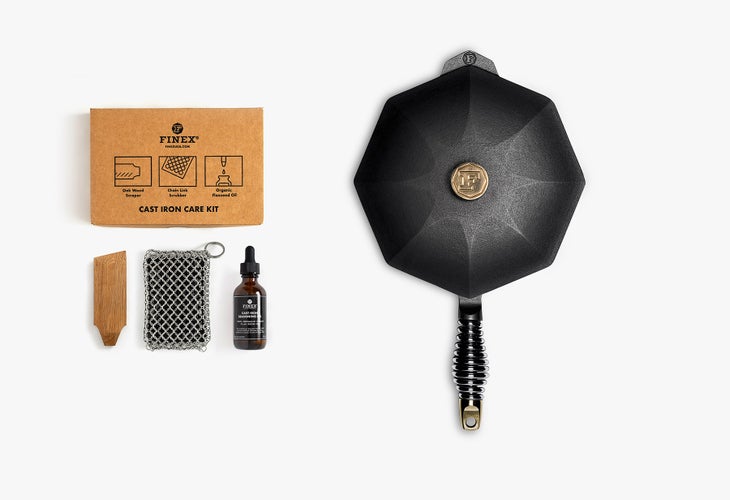 There's no more prized culinary tool than a cast iron skillet — you can pretty much cook anything in it, it lasts literally forever, and it even fortifies food with iron. FINEX is designed by a small team of Portland-based craftspeople who are grounded in the belief that cooking should be genuine. The Holiday Starter Set comes with a 10-inch skillet and lid (the most versatile pan you'll ever own) perfect for cooking holiday meals, and a custom three-piece care kit to ensure the cookware is preserved and performs perfectly for generations to come. Finex, $229.00
Bliss'd Happiness Planner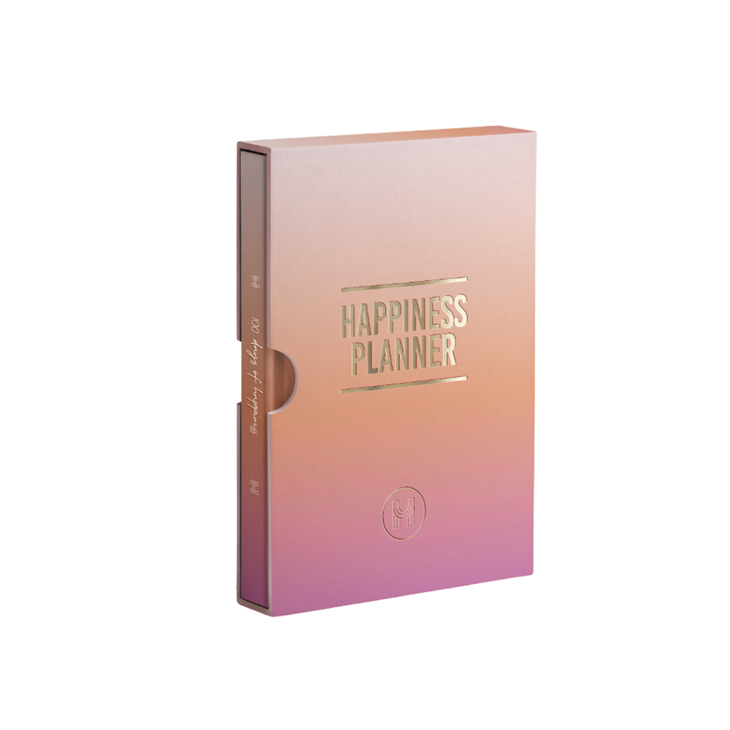 They say it takes 30 days to break a bad habit or create a healthy one. But what if it takes just a bit longer? Bliss'd will give you 100 days of goal setting, self-reflection and inspirational quotes all wrapped up in its beautiful Happiness Planner. This planner uses the power of positive thinking, mindfulness, gratitude, and self-development to help you discover and create a life in alignment with who you truly are. Bliss'd, $29.00
Saltworks Gourmet Salt Gift Set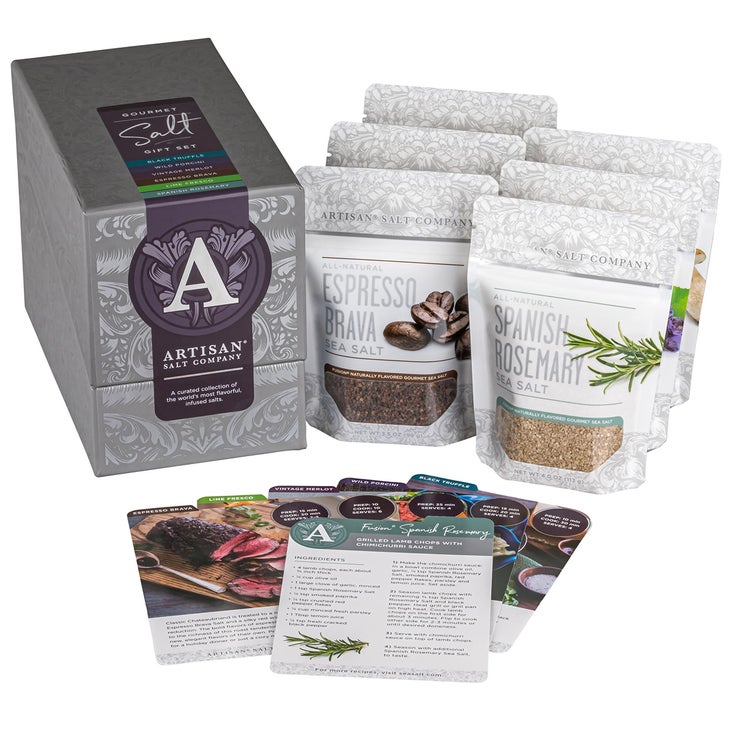 Don't get salty this season; give salty! Any foodie will love the curated selection of six signature salt fusions from SaltWorks — including Black Truffle Sea Salt, Wild Porcini Mushroom, Vintage Merlot, Espresso Brava, Lime Fresca and Spanish Rosemary. Its housed in a limited-edition recipe box, along with six different recipes. The bold flavors absolutely come through, since SaltWorks uses a proprietary process to bind natural ingredients to each sea salt crystal. Saltworks, $49.95
Green Chef Meal Delivery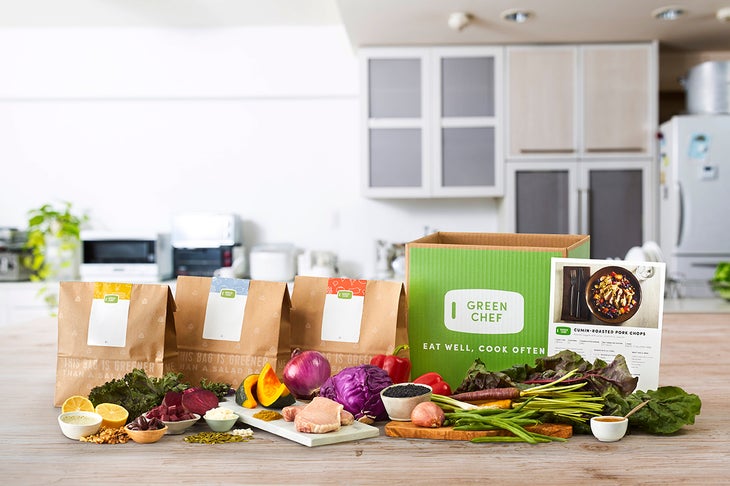 Know someone doing keto? Paleo? Living a plant-powered lifestyle? No matter their dietary preference, Green Chef delivers. Literally. All of the premium ingredients you need to cook a delicious meal for two or four comes pre-measured and prepped — all you have to do is follow the step-by-step instructions to enjoy a gourmet meal. These days, skipping the grocery store is the best gift of all. Green Chef, starting at $11.99 per serving
Mala Collective Mala Bead Necklace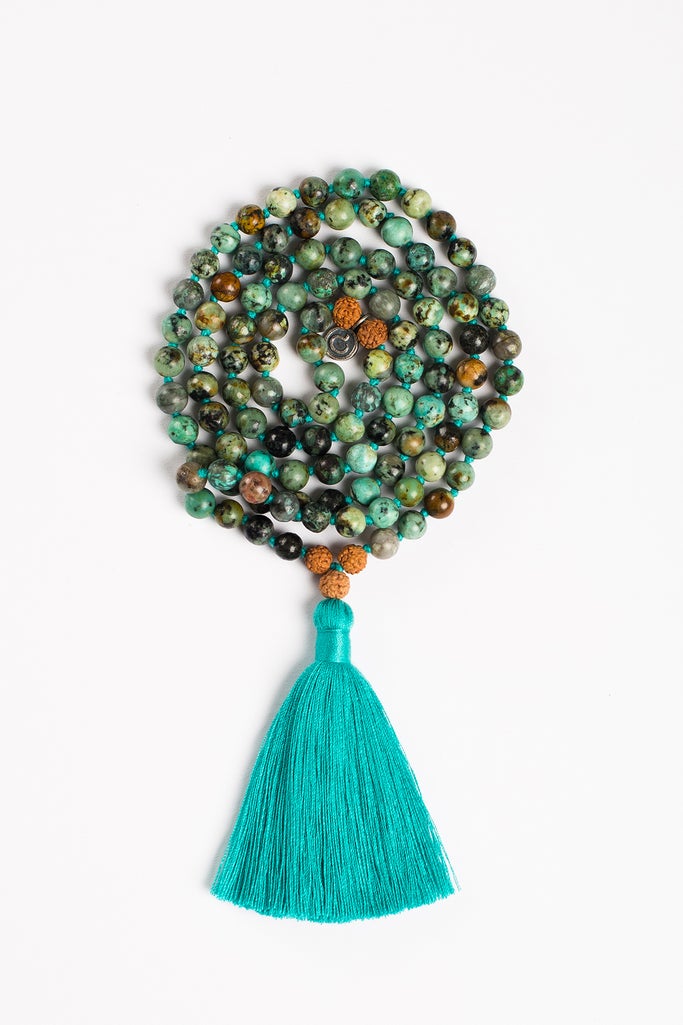 Long-time meditators and those wishing to start their practice will appreciate receiving mala beads from Mala Collective this holiday season. What's a mala? A string of 108 beads (an auspicious number in Buddhism) used as a tool to help count mantras. It also acts as a tactile guide as you sit in silence in a meditation practice. Each necklace is made from different gemstones (each steeped in its own symbolism) and Rudraksha seeds (which provide inner calm and peace), and is hand-knotted and blessed in Bali. Mala Collective, $96.00
Mission Farms CBD Goat Milk Soaps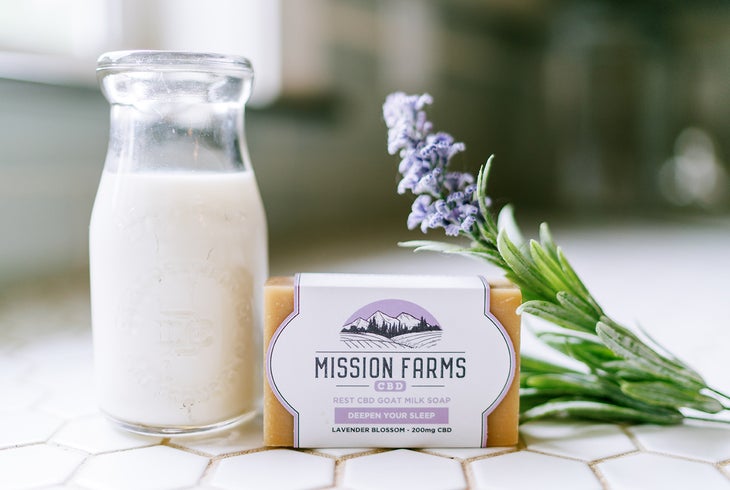 Sure, soap can clean, but the right soap can also heal. That's why Mission Farms crafts soaps made from more than 25% fresh goat milk (goat's milk naturally contains specific enzymes to reduce dry skin and psoriasis, such as alpha-hydroxy acid and MCT oils), coconut oil, and olive oil — and infuses it with full-spectrum CBD and other essential oils. The goat's milk comes from a farm outside of Bend, Oregon, and there's a formulation for any need: Deepen Your Sleep (lavender blossom), Ease Your Comfort (spearmint eucalyptus), Cam Your Stress (honey grapefruit) and Enhance Your Well-Being (oatmeal and honey). Mission Farms CBD, $20.00
Dr. PAWPAW Skincare Balms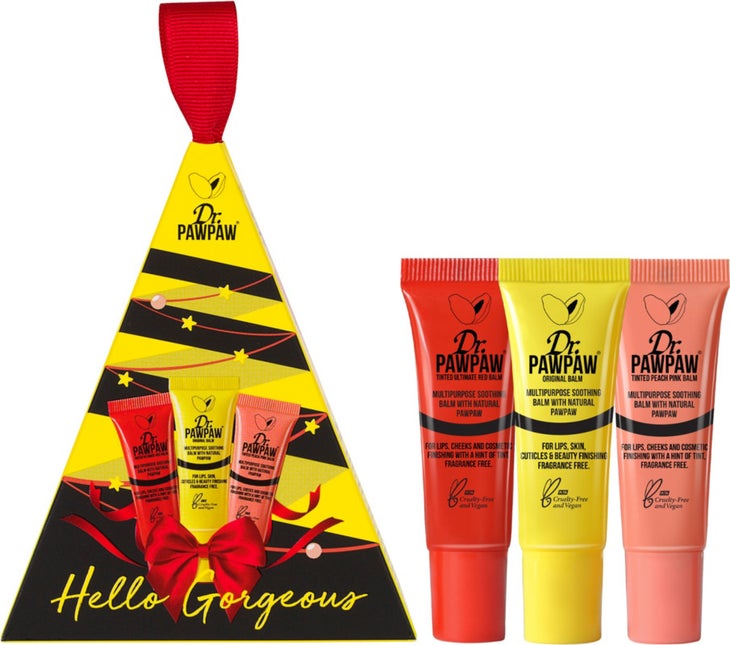 Is it a lip balm? Color for your cheeks? Eyeshadow? The answer is yes! Dr.PAWPAW's Hello Gorgeous Gift Set is whatever you need it to be, including the perfect stocking stuffer. This set of vegan-approved, cruelty-free, ethically sourced multipurpose natural skincare balms jazz up and nourish lips, skin and hair. They harness the power of "pawpaw" or papaya and contain vitamins A, C, and E, plus iron, potassium and magnesium. Ulta, $12.99
Apollo Neuro Wearable Wellness Device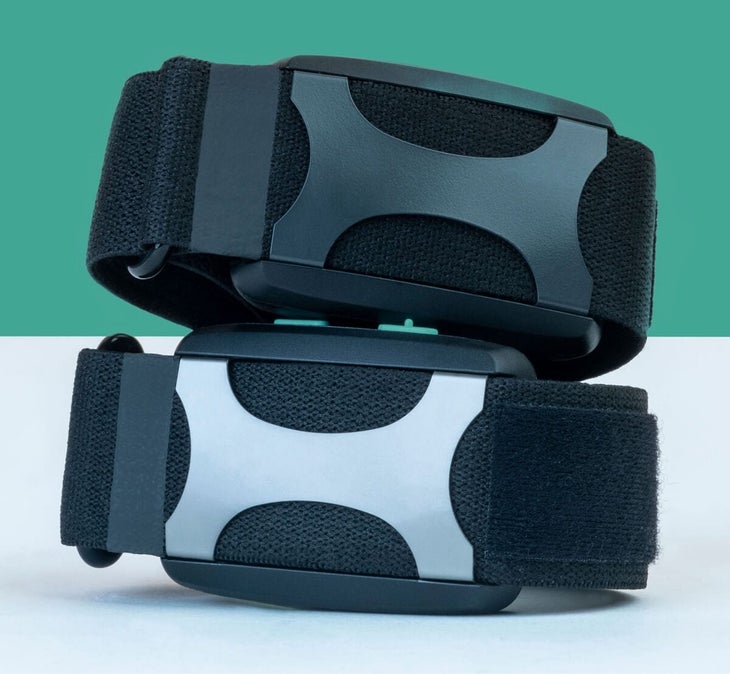 Since stress is at an all-time high, it makes sense to fight it with technology never seen before. A team of physicians and neuroscientists at Apollo Neuro recently developed a wearable wellness device that uses gentle vibrations (low-frequency, inaudible sound waves you can feel but not hear) to help your body recover from stress. Apollo's scientifically proven technology improves heart rate variability — a key biometric of stress — so you can feel more calm, balanced, and perform at your best. Apollo, $349.00
NAMAR Sustainable Cutlery Set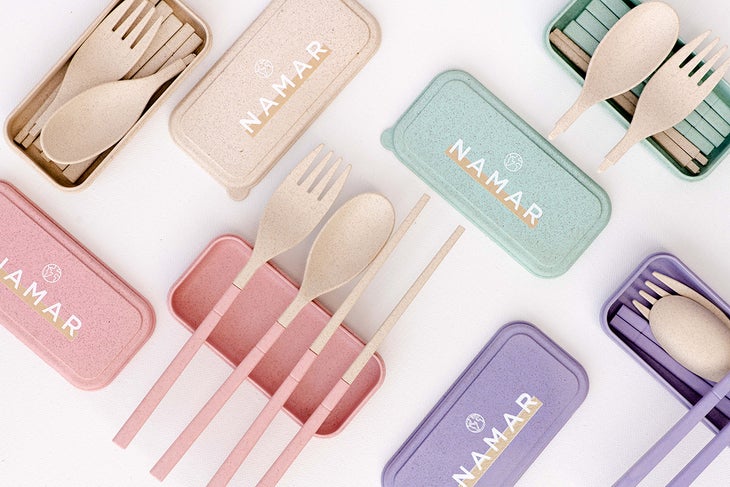 Single-use plastic is ruining the environment, so why not give a gift that will help the future of our planet? This sustainable stocking stuffer is ideal for coworkers who bring their lunch to work, frequent travelers, picnickers, or anyone leery of germs on restaurant silverware. Made from 100% wheat straw, yet gluten-free, NAMAR is biodegradable, reusable and easy to clean — and it doesn't get soggy in soups or salads. The set includes a fork, spoon and set of chopsticks placed inside a travel-friendly wheat straw case. Namar, $12.00
White Elm Vegan Leather Tote Bag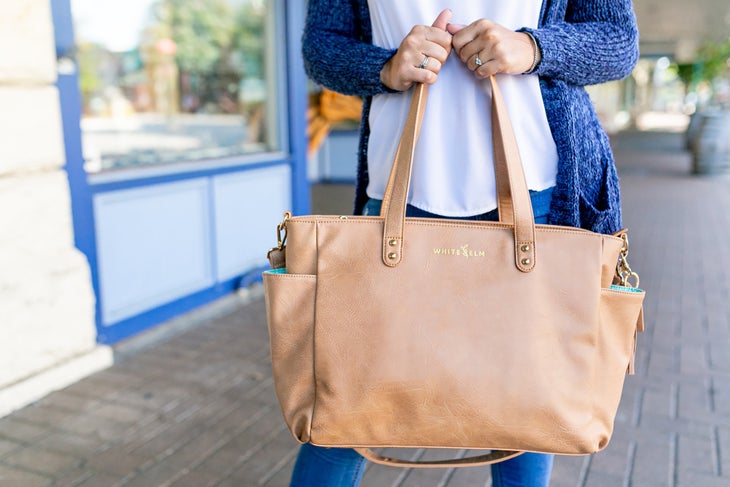 For the woman who always has her hands full, give the perfect vegan carry-all: a White Elm Aquila vegan leather tote bag. Not only does it feel like high-quality leather, but the well-thought-out design is also a favorite among traveling mothers, nurses, teachers and working professionals. It was created by a busy mom who wanted to stay organized and look good, so the super spacious bag features an adjustable shoulder strap, carry handles, three exterior pockets, five interior pockets, and a secure zip closure. White Elm,
$129.00
Slumber CBN Sleep Aid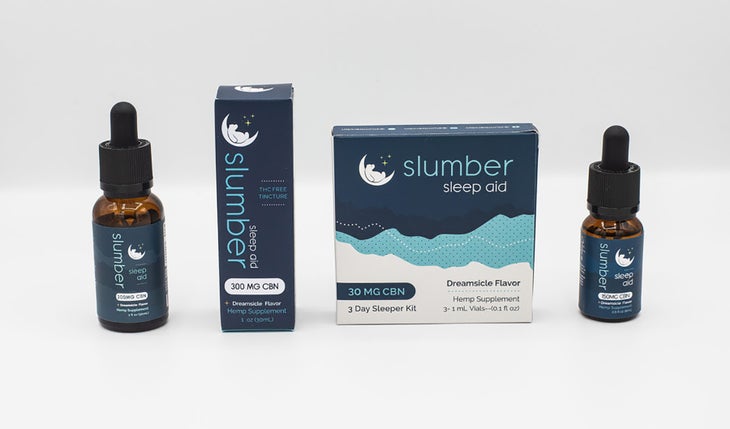 You're probably familiar with CBD, but CBN is another compound found in the cannabis plant that's primarily used as a natural sleep aid. For anyone on your list who's struggling with getting enough shut-eye, CBN may be the most priceless gift of all. This THC-free formula is made in Colorado and derived from organically grown hemp, plus it's vegan and GMO-free. Slumber, $44.95
Sanabul Women's Boxing Gloves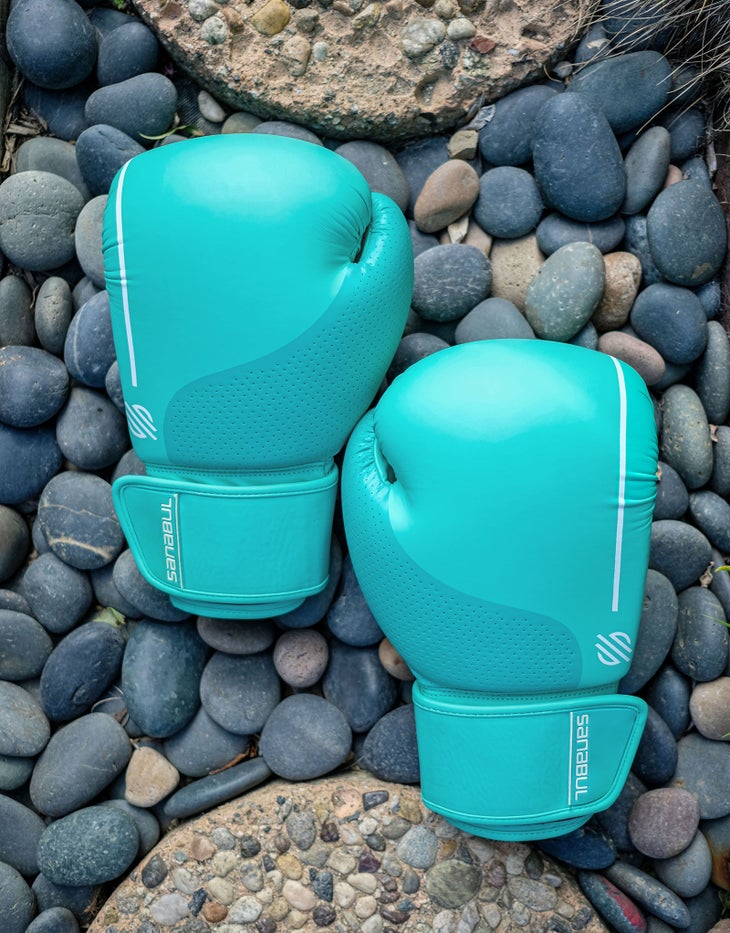 There's no such thing as "punching like a girl," but that doesn't mean she needs to wear men's boxing gloves while doing so. Sanabul's Women's Easter Egg Boxing Gloves feature a narrower silhouette that contours the female hand for a comfortable fit. And don't let the feminine array of colors (mint, coral, ice blue, and lavender) fool you — these gloves are made for performance and durability. Amazon, $49.99
AncestryHealth Genetics and Health Kit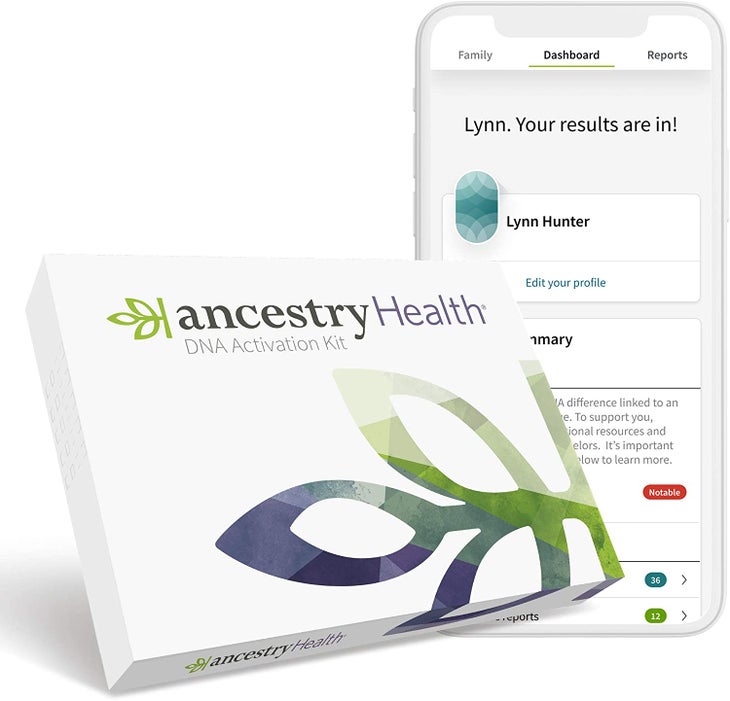 Wouldn't it be helpful to have a little crystal ball that provides insights into your risk for commonly inherited health conditions? Well, it exists — but in the form of a DNA kit, not a crystal ball. Simply use the AncestryHealth kit to provide a saliva sample, and your recipient will learn his or her risk for some commonly inherited conditions (such as breast cancer). By knowing this risk, users are able to work with their healthcare provider to get the screenings they need for early detection and chart a healthier path forward. Plus, AncestryHealth also includes all of the features of AncestryDNA, which allows one to discover their origins and connect to living relatives. Amazon, $119.00
OLIKA Hydrating Hand Sanitizer Clip Ons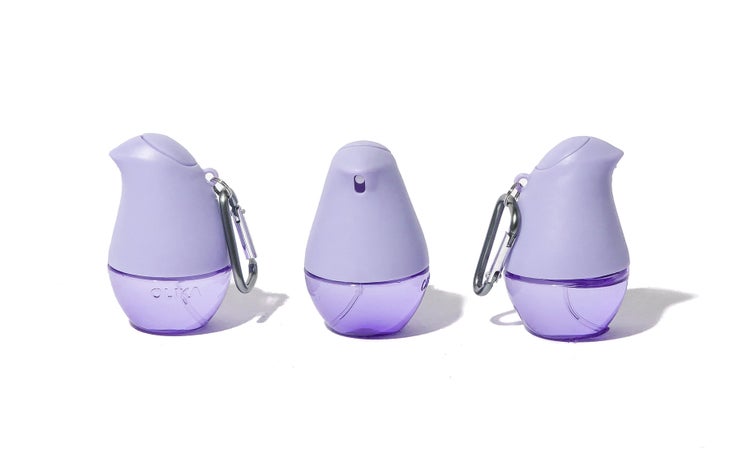 Help your loved ones maintain clean hands on the go with OLIKA hydrating hand sanitizers. These thoughtful vegan and gluten-free stocking stuffers are refillable, recyclable and come in six essential oil-based fragrances (such as mint citrus and cucumber basil). Plus, there's aloe vera in the formula to help keep frequently sanitized hands moisturized. Clip one to your purse and another to your child's backpack. Olika, $29.99
Martha Stewart CBD Holiday Sampler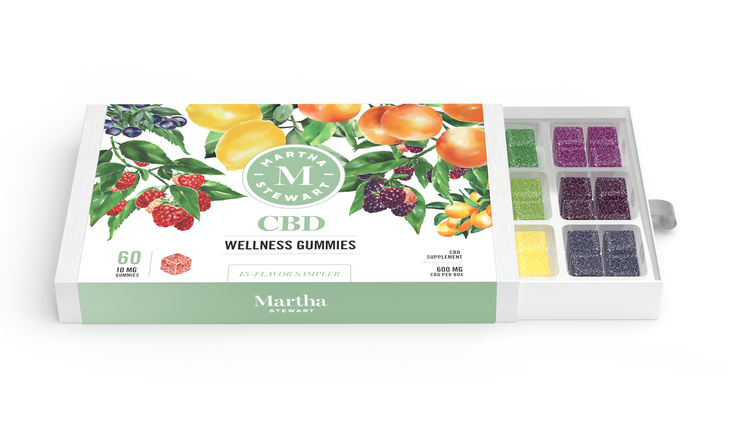 Sick of the CBD gummies that taste like unsophisticated kid's candy? Kick things up a notch for the CBD-lover on your list with Martha Stewart's new 15-flavor CBD gummy sampler. "With this special gummy sampler gift box, I was inspired by flavors from my garden," said Stewart. So, she included raspberry, rhubarb, passionfruit, Persian lime, black raspberry, strawberry, grapefruit, calamondin, green apple, black currant, blood orange, kumquat, quince, Meyer lemon and huckleberry in this 60-count box with 10mg CBD per gummy. Shop Canopy, $64.99
Moodygirl Chocolate Bars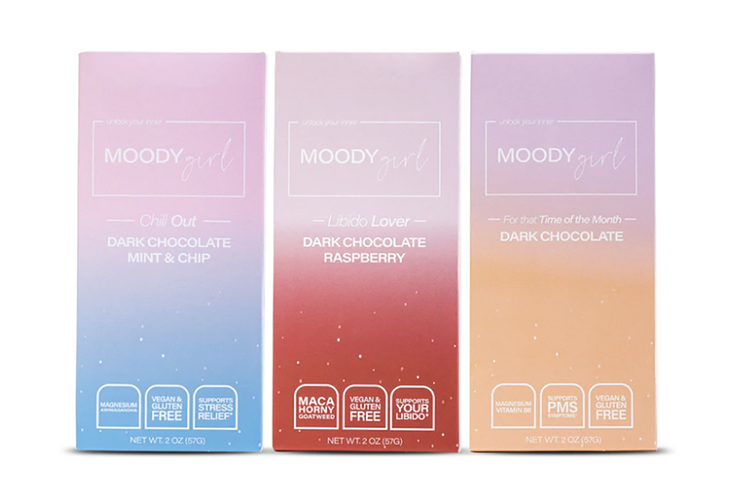 It's easy to rationalize eating dark chocolate — it's full of antioxidants, heart-healthy flavanols, and even a little brain-stimulating caffeine. But what about a chocolate bar that boosts your mood, too? Moodygirl chocolate bars contain vitamins and adaptogens designed to help women through PMS symptoms, low libido and stress relief. Plus, they are organic, vegan, gluten-free and free of refined sugars. These are the most delicious and guilt-free stocking stuffers around. Moodygirl, $9.99
Hurom Easy Clean Slow Juicer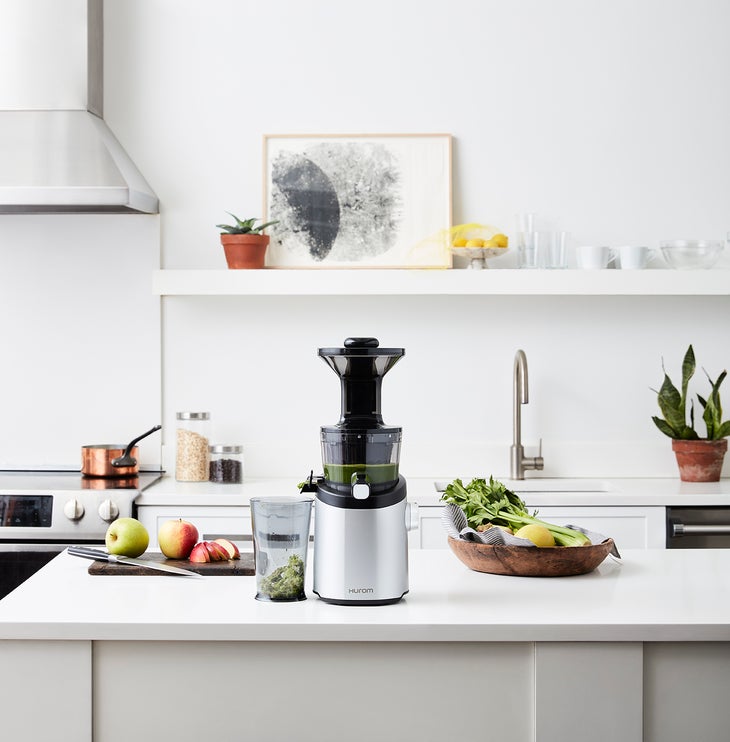 Juicing is a great way to pack more fruits and vegetables into each day, but cleaning up can be such a chore. Enter the Hurom Easy Clean Slow Juicer, which eliminates the mess thanks to a larger pulp outlet and elongated strainer grooves that rinse clean — no scrubbing required. Its "slow squeeze" technology mimics the motion of squeezing fruit by hand, and you'll be left with bone-dry pulp. Bonus: it can also make smoothies, nut milk and ice cream. Hurom, $499.00