'The Godfather' Olive Oil Company Genco Is Real Now
You can now shop Genco Pura Olive Oil and a range of other sauces and products from Corleone Fine Italian Foods, created in celebration of the film's 50th
Photo: Courtesy Corleone Fine Italian Foods
Heading out the door? Read this article on the new Outside+ app available now on iOS devices for members! Download the app.
Genco Pura Olive Oil Company, the Italian brand made famous by The Godfather, is no longer a purely fictional creation. You can now purchase Genco products, packaged to look just like the ones in the films, as part of the Corleone Fine Italian Foods range.
Corleone Fine Italian Foods was created as an authorized tribute to the 50th anniversary of the first of Francis Ford Coppola's trilogy, coming up in 2022. "We are excited for the launch of Corleone Fine Italian Foods and their line based on The Godfather," Priya Mukhedkar of ViacomCBS said in an announcement of the line. "The Godfather is such an iconic movie that loyal fans know it by heart, so we had to make products that no one can refuse!"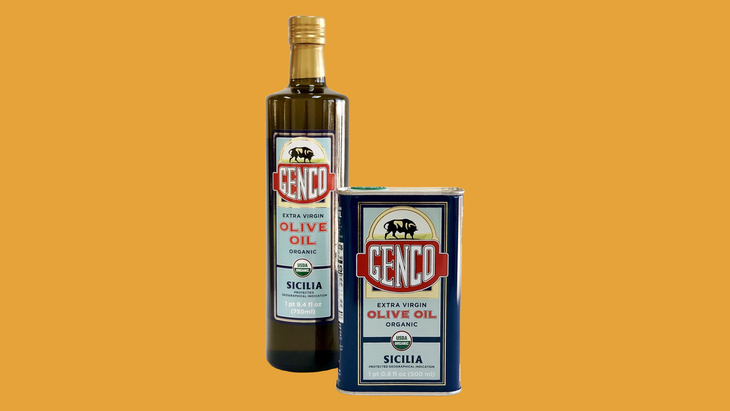 In addition to the Genco Pura Olive Oil Company products which take their inspiration directly from the on-screen business used to launder the Corleone mafia family's funds, the product range also includes a balsamic vinegar, several pasta sauces, and an Italian vodka, all emblazoned with an image of Marlon Brando as his iconic character. The Arrabbiata and 'Clemenza's Recipe' sauces are not vegetarian; all other products are free from animal ingredients.
On its website, Corleone Fine Italian Foods tells a story that matches that of the film series, claiming the olive oil company was founded by Vito Corleone in 1925 and has since expanded to a broader collection. In reality, each of the products is manufactured by an existing Italian heritage producer. The oils are made by Barbera, a Sicily-based, family-owned producer of PGI certified extra virgin olive oil that has been in the game since 1894.
"It's our goal to bring the feeling, the ingredients, the soul, and the stories of The Godfather to life with this collection," Corleone Fine Italian Foods managing director Jeffrey A. Dash, noted in the announcement. "There is a real Italian story behind it. For those that wonder, 'Does Genco Olive Oil really exist?' The answer now, finally, is yes."
---
---
Get more of what you love from VT. Follow us on Instagram, Facebook, and Twitter and sign up for our email newsletters.