How a Reality Show About Activism Backfired with People Actually Improving the Planet
'The Activist' on CBS attempts to boil down environmental, health, and education causes into a competition. So far, it's succeeded in activating a whole lot of critics – and earning some unflattering comparisons to 'The Hunger Games'
Heading out the door? Read this article on the new Outside+ app available now on iOS devices for members! Download the app.
On Tuesday, dancer and actress Julianne Hough released a lengthy statement on her Instagram acknowledging the backlash to a new competition reality series on CBS called The Activist, which Hough is set to co-host, along with Usher and Priyanka Chopra Jonas.
"Thank you for using your voices, calling me in, your accountability, and your candor," part of the statement read. "I am deeply listening with an open heart and mind."
The statement didn't actually include an apology, even though it probably deserved one. The show's premise is six activists competing to bring "meaningful change" on behalf of three universal causes: environment, health, and education. Their success is measured by social media engagement and the hosts' input.
People were quick to question why activism needs to packaged as entertainment and competition – and furthermore, why these particular celebrities would be qualified to host. While viewers have yet to see the show, which is set to premiere October 22, critics were immediately concerned about the concept.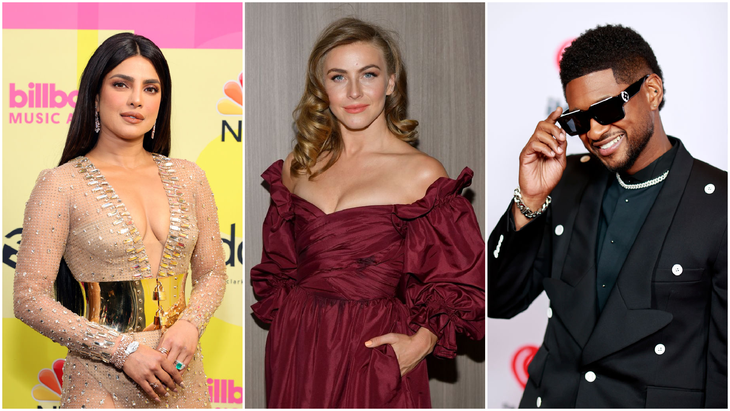 Measuring a cause's success with social media metrics undermines what activism sets out to do, which is to actually change things. Performative activism – like posting a black square on Instagram for #blackouttuesday rather than committing to the real work of social justice – doesn't do much to create change the issues at hand. Critics of The Activist contend that judging activism based on social media engagement only reinforces that type surface-level activism. Legitimate activism can be a serious, even dangerous, undertaking, as Black Lives Matter protests made clear; when people went to the streets in response to the murder of George Floyd, many found themselves teargassed, assaulted, and detained by police.
Keiajah Brooks, a 21-year-old activist, who was arrested a few months ago for protesting in front of the Savannah, Georgia mayor's house for his broken campaign promises, commented on an earlier Instagram post where Hough announced the show, saying that she was "disgusted" with the premise. "There is no way in HELL, you sat through this and thought this was a good idea. are you kidding me??????????????? we go to JAIL IN BEHIND THIS. AND NOW ITS PRIME TIME TELEVISION????????????????? i am DISGUSTED," Brooks wrote.
Wyn Wiley, also known as Pattie Gonia, a high-profile activist in the LGBTQ+ and environmental movements, also commented, pleading with Hough and her co-hosts, "i'm asking you to do better than this. i know you can do better than this."
A number of comments, social media posts, and news articles about The Activist have described the concept as "dystopian" and "bleak," something Hough acknowledged in her most recent missive.
"After the press release announcing 'The Activist,' I heard you say that the show was performative, promoted pseudo-activism over real activism, felt tone-deaf, like 'Black Mirror,' 'The Hunger Games,' and that the hosts weren't qualified to assess activism because we are celebrities and not activists," she wrote. "I also heard you say that trying to value one cause over another felt like the Oppression Olympics and totally missed and disrespected the many activists who have been killed, assaulted and faced various abuses fighting for their causes."
Among the three celebrity hosts, Hough has taken the bulk of the criticism. That could be because in 2013, she wore blackface as part of a Halloween costume for which she dressed as "Crazy Eyes" from Orange Is the New Black, an scandal for which she later apologized.
Her co-hosts, Usher and Chopra Jonas have not made statements about the backlash so far. Global Citizen, the organization behind the show, has issued a statement to Deadline suggesting that the show's concept may not have come through as clearly as they hoped.
"The Activist spotlights individuals who've made it their life's work to change the world for the better, as well as the incredible and often challenging work they do on the ground in their communities. This is not a reality show to trivialize activism. On the contrary, our aim is to support activists everywhere, show the ingenuity and dedication they put into their work, and amplify their causes to an even wider audience."
---
RELATED: Fashion Label Oscar de La Renta Finally Promises to Go Fur-Free – Thanks to Billie Eilish
---
Get more of what you love from VT. Follow us on Instagram, Facebook, and Twitter, and sign up for our email newsletters.