Best Almonds
We all love snacking, but unfortunately, it's not always guilt-free. Luckily, almonds pose a great way to get in important nutrients while still getting that irresistible crunch we all crave. Almonds are known as a great source of healthy fats and proteins, making them especially important for vegetarian diets. With a wide variety of almond types, packages, and shells, you're sure to find the best nuts for your palate with any of these four picks.
Heading out the door? Read this article on the new Outside+ app available now on iOS devices for members! Download the app.
Best For Snacking
Blue Diamond Almonds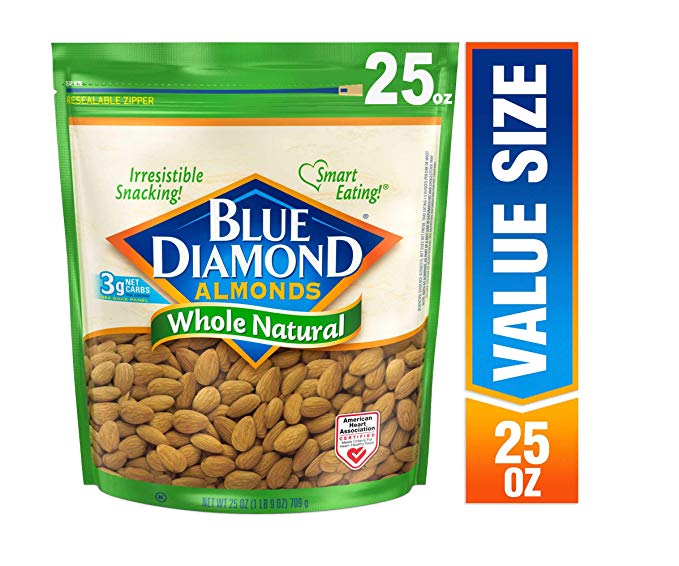 Fun Flavors. Blue Diamond offers nuts in a variety of flavors so that you can enjoy a delicious, guilt-free snack.
What We Liked:
Blue Diamond is a leader in the almond industry for a reason, and this product only speaks to their standard of quality. These whole natural almonds come in 25-ounce bags with resealable openings, making for simple snacking. Notably, they also offer slightly seasoned almonds with flavors like BBQ, smokehouse, and more. Overall, these are great nuts to replace chips during snack time. Get it here.
Most Nutritious
Wild Soil Almonds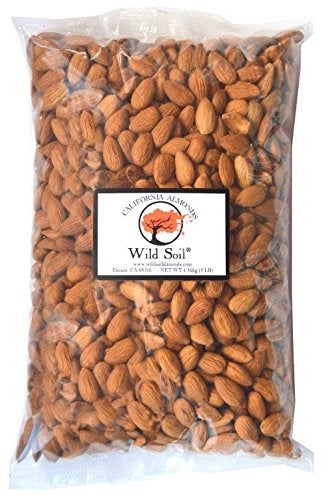 Natural Almonds. These raw almonds are sustainably sourced and have a delicious, buttery flavor.
What We Liked:
Wild Soil almonds are sustainably grown and steam pasteurized, ensuring top quality nuts with tons of flavor. Plus, you can buy these in bulk. The company offers these nuts in one, three, and massive 175-pound packs for delicious, estate-grown nuts. These raw Californian almonds are known for demonstrating a commitment to top-notch nuts, so you're sure to be satisfied with your purchase. Get it here.
Best Value
Amazon Brand – Happy Belly Whole Raw Almonds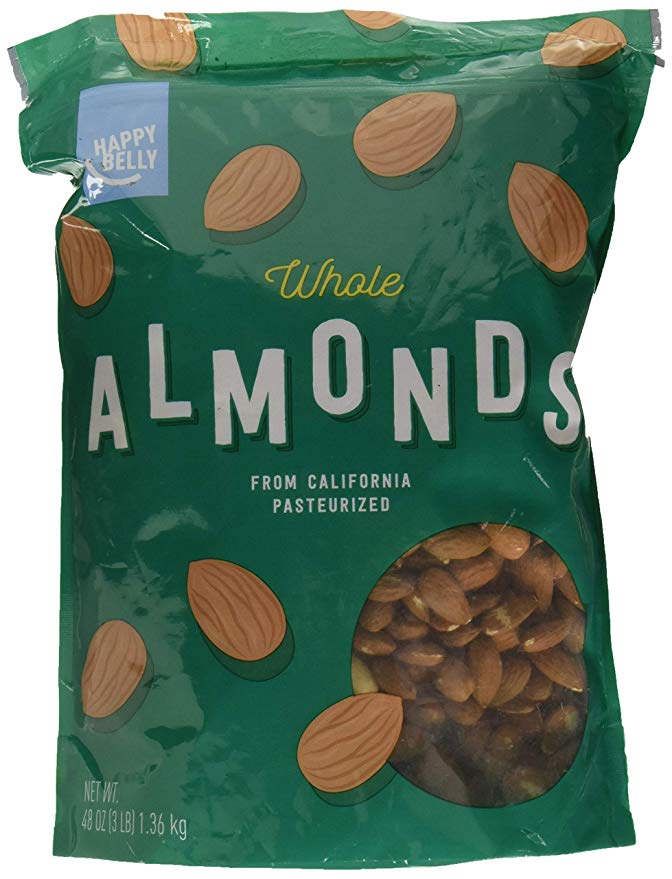 Full Almonds. These raw almonds are kept fully whole to preserve nutrients.
What We Liked:
For no-fuss almonds at a fraction of the price, check out these nuts by Amazon. Happy Belly almonds come in a 48-ounce package in a reusable bag, so you'll be able to keep your snack fresh over time. Notably, these are whole, not shelled almonds, preserving much of the nutrients of the nut. Overall, these almonds are a great value for the price and are superb for snacking on their own or as a crunchy addition to a salad. Buy it today.
Best Overall
Kirkland eSybYD Marcona Almonds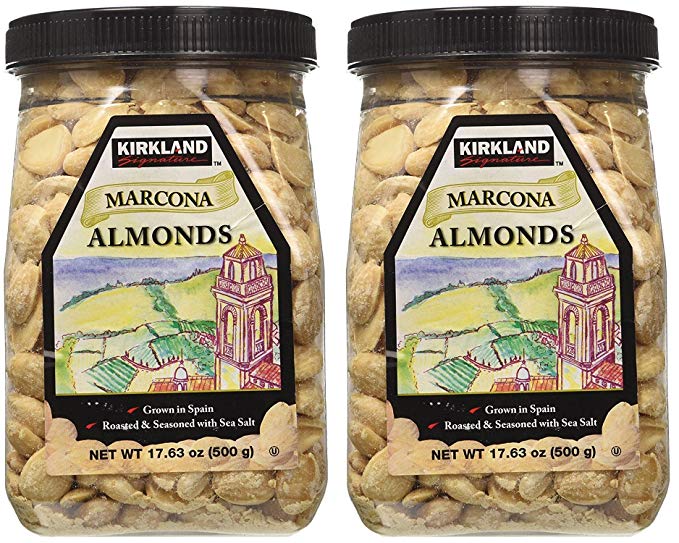 Superb Almonds. These unique almonds have a unique, buttery, delectable flavor to them.
What We Liked:
If you haven't tried a Marcona almond before, you're surely missing out. These unique almonds have a more buttery flavor and have a softer outer shell, making them easier to eat. These almonds come in two large 17-ounce containers, so you'll be able to enjoy this unique treat in bulk. Overall, you have to try these crisp almonds at least once to experience their distinctive, delicious flavor. Buy it now.