Best Cinnamon Roll Mixes
On a chilly winter's day, there's nothing quite like coming indoors and enjoying a piping hot cinnamon roll straight from the oven. Soft and fluffy, gooey and smothered in icing, this sweet treat is a classic, American favorite. There are plenty of cinnamon roll mixes out there that say they'll give you a homemade flavor with less work and less time, but which can you really trust? And are there any mixes out there that will allow you to make this amazing dessert (or breakfast or snack) while sticking to a special diet? Keep reading to find out the answer to both questions. Here are our top selections.
Heading out the door? Read this article on the new Outside+ app available now on iOS devices for members! Download the app.
Classic Favorite
Pillsbury Specialty Mix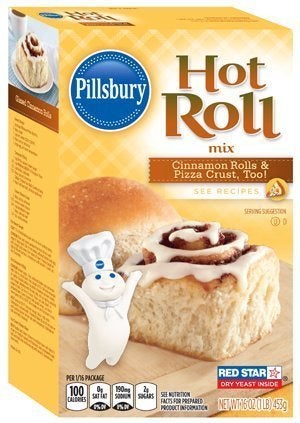 You Can't Go Wrong. We all know the Pillsbury dough boy, but he doesn't simply make biscuits. You'll love these warm and traditional sweet rolls.
What We Liked:
Trust the pros when it comes to your cinnamon desserts. Pillsbury has been churning out delicious baked goods for ages now, and that includes cinnamon rolls. This hot roll mix pulls double duty as it can be used for not only cinnamon rolls, but also pizza crust. We appreciated that versatility. Get it here.
Best on a Budget
Chebe Bread Cinnamon Roll Mix, Gluten Free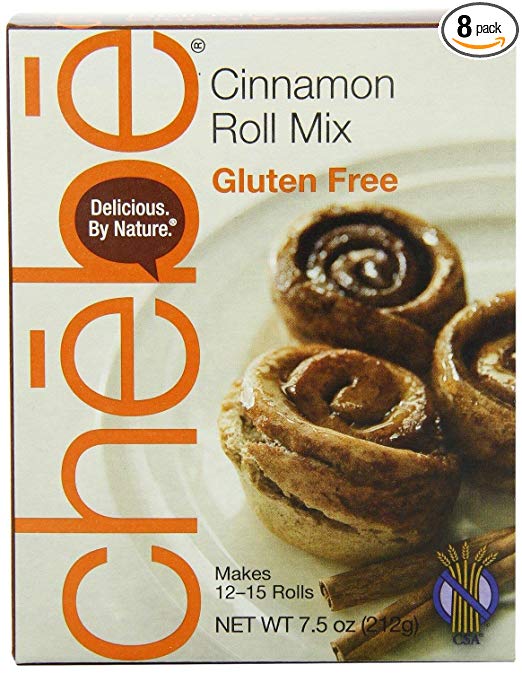 More for Your Money. Stock up on cinnamon rolls – enough to last the family the entire winter! With this mix, you'll get a lot of delicious bang for your buck.
What We Liked:
This Chebe Bread Cinnamon Roll Mix comes in a pack of eight, with each mix weighing 7.5 ounces (or enough mix for 12 to 15 rolls). So, for the total pack's price, you get around 120 cinnamon rolls. It beats heading to the bakery and even making them from scratch. These are delightful. Plus, these rolls are gluten-free. Get it now.
Best Paleo
Paleo-Keto Friendly-Grain Free Cinnamon Roll Mix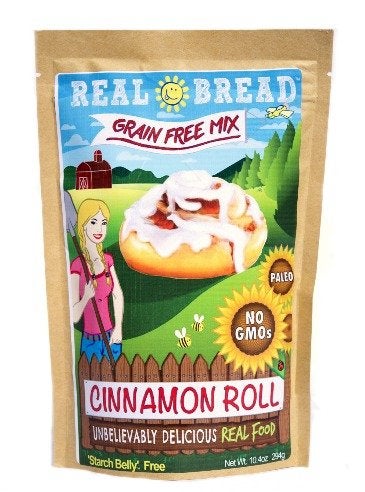 Don't Give Up Your Favorites. Here we have fluffy and delicious cinnamon rolls with no grains included. You don't have to say goodbye to your sweet weakness if you're on the paleo diet.
What We Liked:
Stick to your paleo or keto diet with ease, while still enjoying cinnamon rolls. This mix results in delicious and healthy rolls, thanks to the non-GMO, grain-free, starch-free recipe. All you have to add is water, apple cider vinegar, and an egg or egg substitute. We liked how easy this mix was, and we certainly recommend it to the keto/paleo fam out there. Buy it now.
Best Gluten-Free
Chebe – Gluten Free Cinnamon Roll-Ups Mix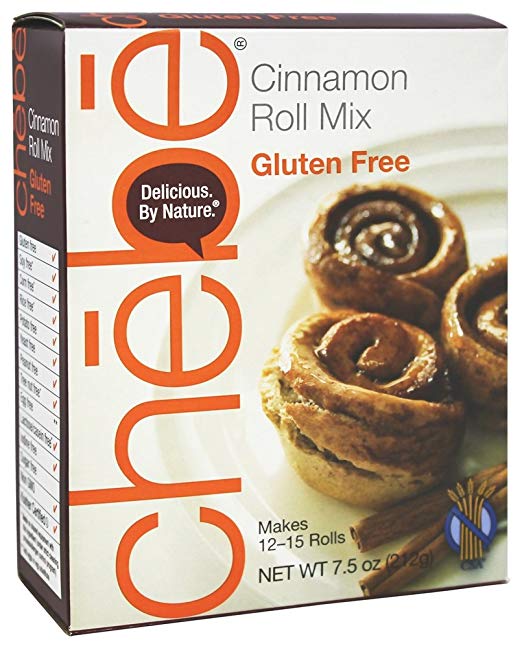 Gluten- and Hassle-Free. The gluten-intolerant diners of the world never have to do without cinnamon rolls again. And these simple treats bring the flavor for sure.
What We Liked:
These Chebe gluten-free cinnamon rolls are the same recipe that you get with the budget pack mentioned above, but this option doesn't come in quite so large a quantity. The price per unit is more expensive, but if you're looking to try them, dive in risk-free. Chebe has managed to create a tasty cinnamon roll without gluten, and it is amazing. If you're on the fence, we say, go for it already. You will thank us later. Buy it here.