Best Ghee
Ghee, otherwise known as clarified butter is one of the most popular fatty acids on the market today. This oil substitute is a great way to bring vital nutrients into your diet while adding rich texture and flavor. Cow ghee is super nutritious; it can help increase bone density, balance weight, and promotes proper digestion. We've compiled a list of our favorite ghees on the market today based on their overall value and capacity. With any of these 4 great ghee options, you're bound to add new flavors and nutrients into your diet.
Heading out the door? Read this article on the new Outside+ app available now on iOS devices for members! Download the app.
Best Tasting
Himalayan Pink Salt Grass-Fed Ghee Butter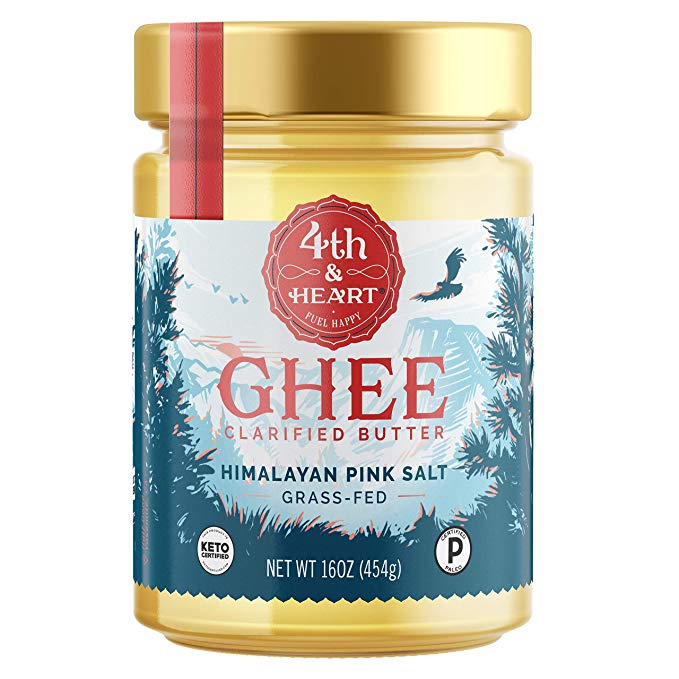 Flavorful Ghee. This ghee is seasoned with pink salt for delicious, yet nutritious flavor.
What We Liked:
This isn't your average jar of ghee. The ghee is flavored with a small, yet noticeable amount of beautiful pink Himalayan salt. Notably, the ghee is sourced from pasture-raised and hormone-free New Zealand cows without antibiotics. It's also made without the use of dairy, making this a great choice for lactose-intolerant users. Get it here.
Best For Beginners
Bulletproof Grass-Fed Ghee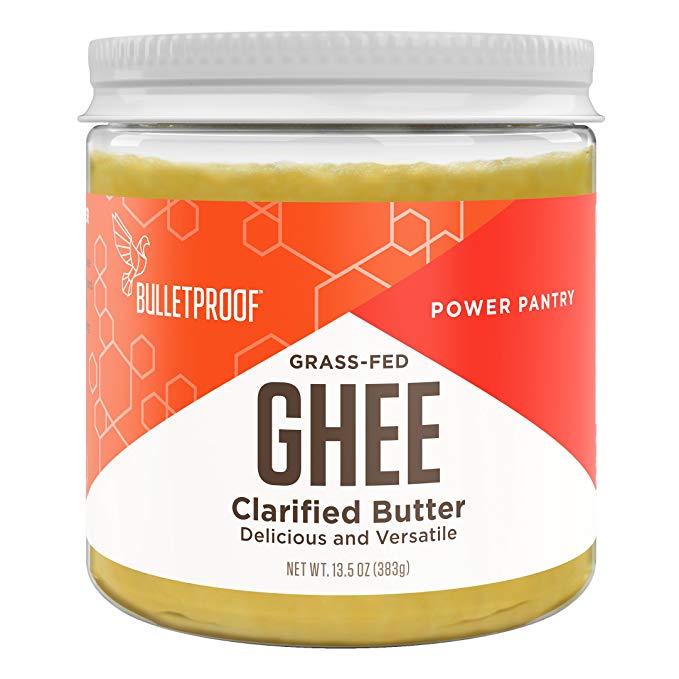 Grass-fed Ghee. This ghee is made with 100% pure butterfat to deliver nutritious fatty acids with any meal.
What We Liked:
Bulletproof is known for creating high-quality health-based products, and this ghee is no exception to the rule. The 100% butterfat is made from grass-fed cows without chemical preservatives. Bulletproof offers its ghee in 8-ounce and 13.5-ounce containers. The delicious ghee comes from New Zealand cows and is a great addition to any meal. Get it here.
Best Value
Traditional Ghee by Gold Nugget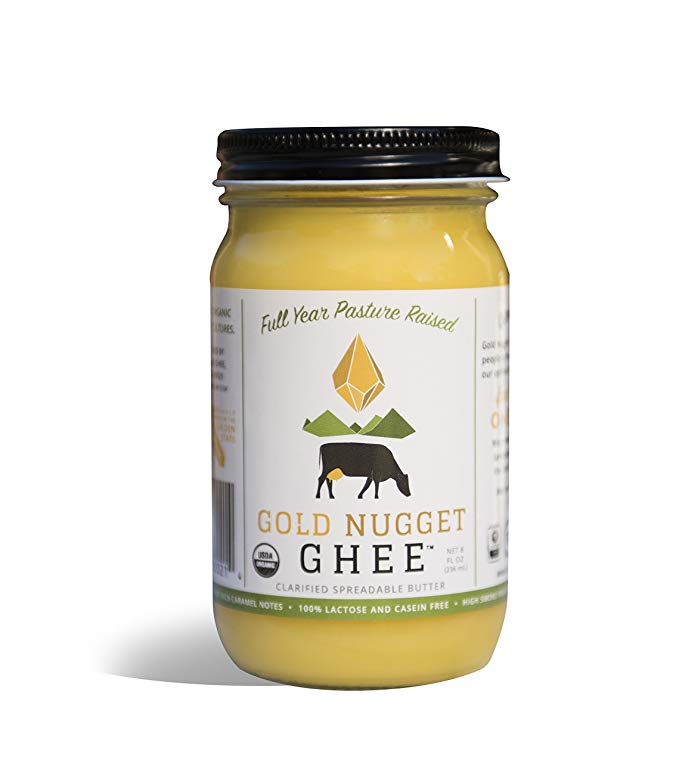 Organic Ghee. This excellent ghee will add flavor to your dishes without emptying out your wallet.
What We Liked:
This ghee is certified USDA organic for top-quality flavor and nutrition. The ghee is made from full-year pasteurized and grass-fed cows allowing you to feel great about your purchase. This is great ghee for beginner users since it comes in an 8-ounce container. However, as you fall in love with the fatty acid, you also have the option to purchase this ghee in packs of 6, or larger quantities. Buy it here.
Best Overall
Grassfed Organic Cultured Ghee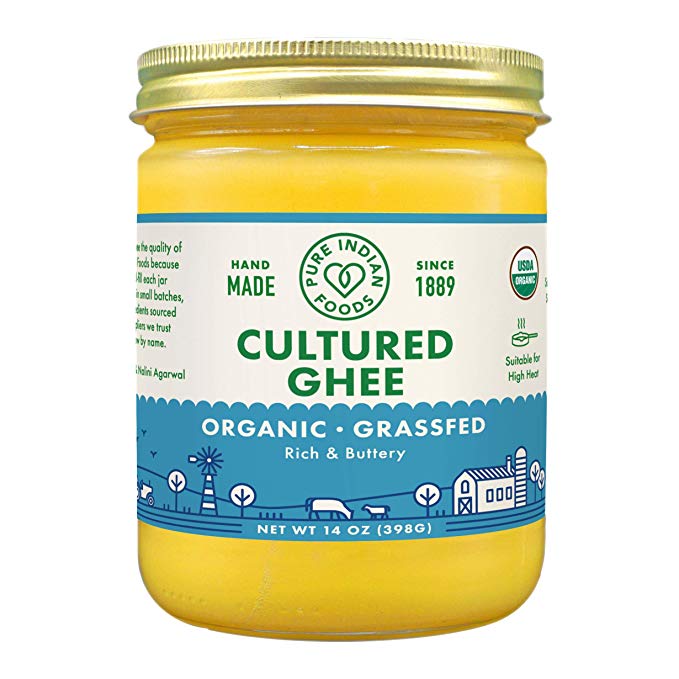 Delicious Ghee. This ghee is grass-fed certified, ensuring top quality ghee with every order.
What We Liked:
You're sure to love this organic ghee option by Pure Indian foods. The 14-ounce container is never whipped ensuring top-level texture and consistency. Notably, this ghee is certified grass-fed and organic. Overall, this is an excellent ghee option for any home. Get it here.