Best Hard Candy
Hard candies are the perfect addition to parties, bowls of candy in an office, and lunchboxes any time of the year. Whether you're looking for a grownup, sophisticated option, or a candy to make you feel like a kid again, there's something for everyone. Loved by kids both young and old, candy is the common denominator that can bring a crowd together. Here are our four favorite hard candy options. Discover why we prefer them over everything else out there.
Heading out the door? Read this article on the new Outside+ app available now on iOS devices for members! Download the app.
Most Sophisticated
Werther's Original Creamy Caramel Filled Hard Candies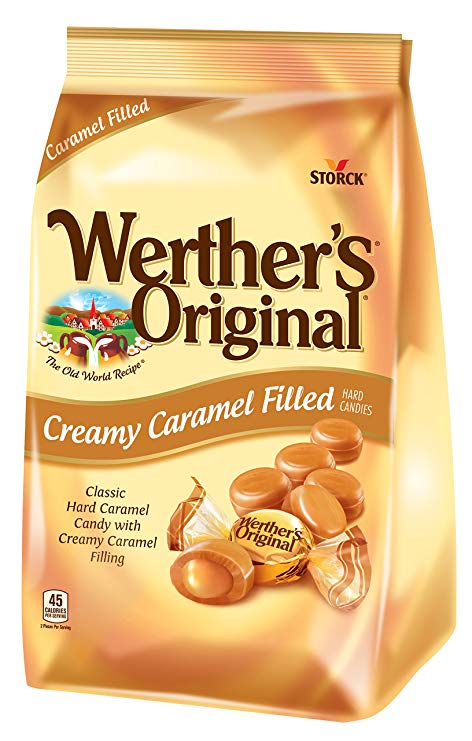 Indulge Yourself. Enjoy the grown-up indulgence of creamy caramel with all the taste and a fraction of the calories.
What We Liked:
This bag of delight contains approximately 140 individually wrapped caramel candies, perfect for sharing or stashing in a secret place to keep for yourself. The caramels are made in Germany from the original recipe with ingredients such as real butter, cane sugar, sweetened condensed milk, and cream. These are great for hard and soft candy lovers alike, thanks to the creamy caramel center. We recommend them for gift sacks, stocking stuffers, and office treats. Get it here.
Best for Kids
Jolly Rancher Original Assorted Bulk Candy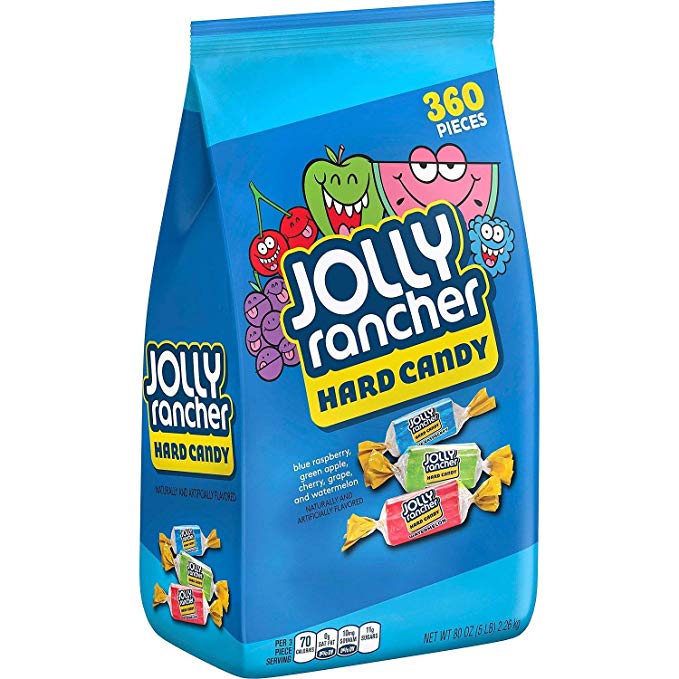 Make It a Party. Kids and adults alike will love these colorful hard candies that make the perfect accompaniment to any party. They offer a rainbow of flavor and delight!
What We Liked:
With 360 pieces of individually wrapped Jolly Ranchers, there's plenty to go around with this option. Inside the bag are all the classic flavors people love, including watermelon, green apple, cherry, grape, and blue raspberry. They're naturally fat-free, colorful, and ideal for making into lollipops or handing out as-is at a party. We recommend these for pinata fillers and treat bags. They also make excellent confetti-style decorations. Buy it here.
Best for the Office
Life Savers Five Flavors Hard Candy Bag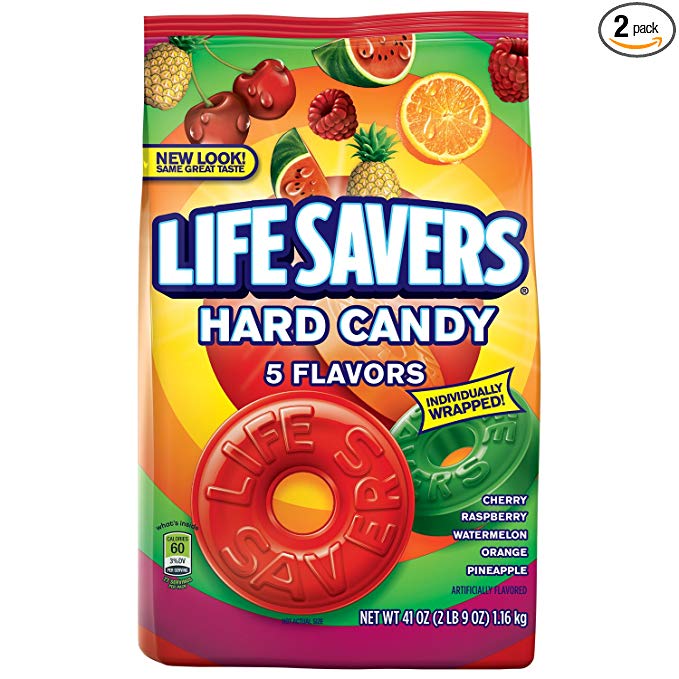 Share with a Crowd. Put these out in a bowl for employees and visitors alike, and bring a smile to everyone's face.
What We Liked:
This bag has the five classic flavors that everyone loves: cherry, raspberry, watermelon, orange, and pineapple. These are not individually wrapped lifesavers but, rather, individually wrapped rolls of lifesavers. They're perfect for giving away and making an impression. They have their same classic taste that appeals to a large crowd, making them a great option for giving to clients, employees, and anyone who wanders into the office. They're ideal for reception areas, as well as conference and break rooms. Buy it here.
Most Nostalgic
Washburn Dad's Wrapped Root Beer Barrels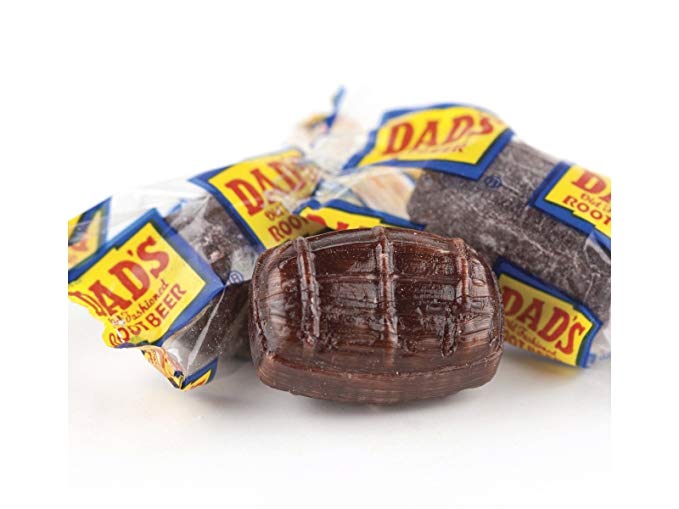 Old-Fashioned Goodness. Take a step into the past with this delightful candy from yester-year in a bag big enough to share.
What We Liked:
Ready for a tasty throw-back? With two pounds, there's plenty of this old-fashioned candy to go around. Each candy is a bite-sized root beer barrel that harkens back to the good old soda fountain days. The bag comes with individually wrapped pieces perfect for tossing into your lunch or setting out for friends and family. Perfect for on-the-go candy whenever you need a tasty bit of sugar. Buy it now.