Best Lunch Boxes
Whether you're headed off to the job site or the playground, taking lunch with you can be an absolute necessity for staying nourished on-the-go. But there's nothing worse than getting to lunch hour and discovering that your lunch box didn't keep your juice cold, or your soup warm. We figured it was high time to remedy that. Here are our top picks for lunch boxes for mom, dad, and the kids.
Heading out the door? Read this article on the new Outside+ app available now on iOS devices for members! Download the app.
Largest Capacity
Seehonor Insulated Lunch Box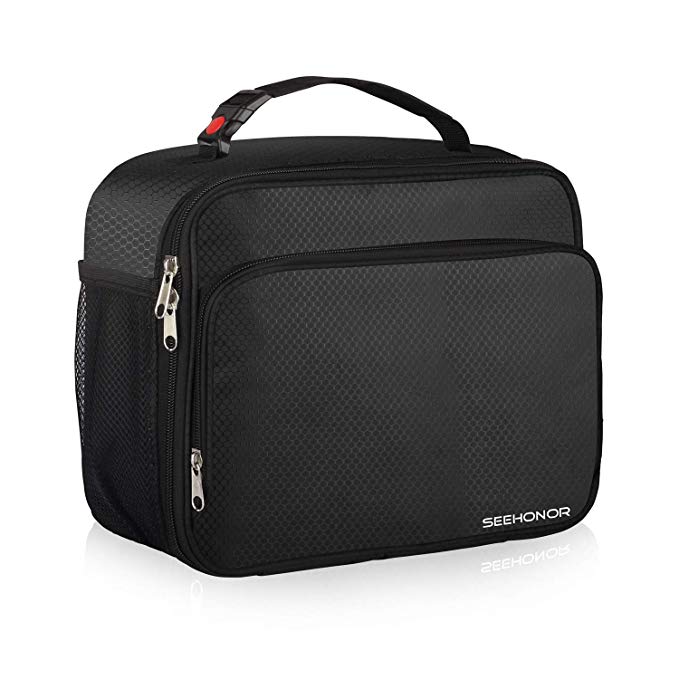 Lunch for Two. With an astounding 7-liter capacity, this insulated lunch box has room for two meals!
What We Liked:
This is the largest size of lunch box we reviewed, and we love it! If you need space for two meals, this is the bag you want. Insulated with thick, eco-friendly PEVA lining, it will keep your food hot or cold for up to six hours. The outside is water-resistant, comes with a durable strap, and is easy to clean. You'll even be able to bring your favorite drink with the external mesh drink holder. This lunch box is excellent for multiple uses from the office to the ballpark and beyond. Buy it here.
Best Everyday Lunch Box
MIER Adult Lunch Box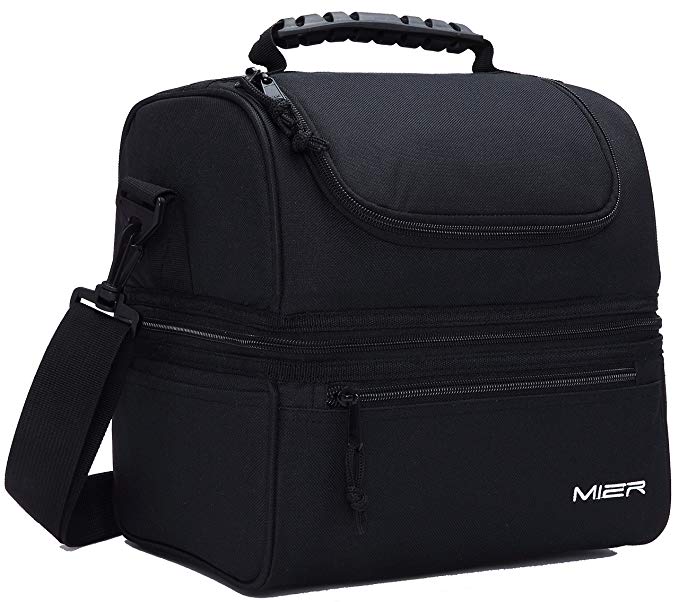 Lunch for One. Take your lunch to work or school with separate compartments to keep food hot and/or cold.
What We Liked:
Separate sections in this lunch box allow for keeping some items hot and others cold during your day. The top features a roomy pouch, and the bottom has a square compartment that's perfect for housing a Tupperware or sandwich-sized container in addition to drinks. It's lined with eco-friendly PEVA insulation and cleans easily. A shoulder strap rounds out this solid work or school lunch bag option. Bonus points: Two small exterior pockets are perfect for storing cell phones, keys, or other items on-the-go. Get it now.
Best for Kids
OmieBox Bento Box for Kids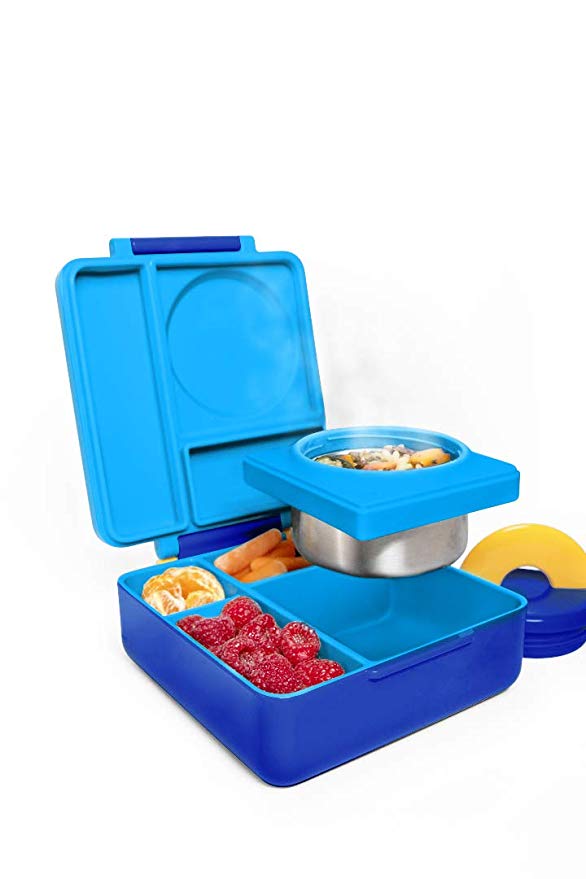 Kid-Friendly and Leak-Proof. Portioning out healthy meals for the kids has never been easier with this highly organized bento box.
What We Liked:
This lunch box takes organization to the max! A leak-proof hot food or liquid section has enough room for a cup of food and can be removed to provide more room for cold food. Cold sections hold 4.5 cups of food, and you can easily insert a box of juice or milk. The lunch box is highly durable and built to withstand the rigors of getting carted back and forth from school. It comes apart for easy cleaning, is well-insulated, and BPA-free. Bonus points: Replacement seals are available so you can reuse the liquid section instead of replacing the lunch box each year. Get it now.
Best for Teens
Rubbermaid LunchBlox Lunch Bag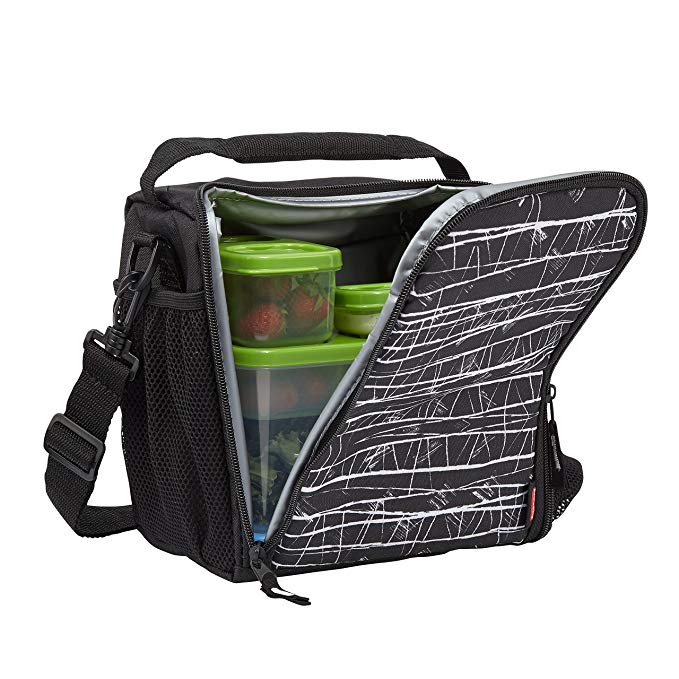 Highschooler-Approved. Send your teen to school with this roomy, lightweight lunch bag that blends in well with a backpack.
What We Liked:
This bag is incredibly lightweight and easy to transport. It can fit inside a backpack or be carried separately. The bag doesn't draw attention, making it the perfect addition for your high schooler who wants to take lunch without sticking out. This bag pairs perfectly with Rubbermaid's convenient LunchBlox system that makes packing lunches ahead of time a breeze. There is a removable shoulder strap, and the insulated lining is BPA-free. Buy it here.
This article was written by a third party for use in our affiliate program and has not yet been endorsed by our editors.