The Best Air Fryers
Air Fryers are one of the most buzzed-about kitchen appliances, with good reason, they can make our favorite fried foods healthier by using less oil than traditional fryers. Air fryers cook by circulating hot air around the food; creating browned, crispy foods in a very short time. These trendy appliances come in a range of sizes and offer different features; from simple temperature and time controls to convenient presets for different foods and functions. We've pulled together a few great options to help you find the right air fryer for you. With a range of sizes, features, heating abilities, and prices, you're sure to find an air fryer here to suit your preferences.
Heading out the door? Read this article on the new Outside+ app available now on iOS devices for members! Download the app.
Largest Capacity
COSORI Air Fryer, Max XL 5.8 Quart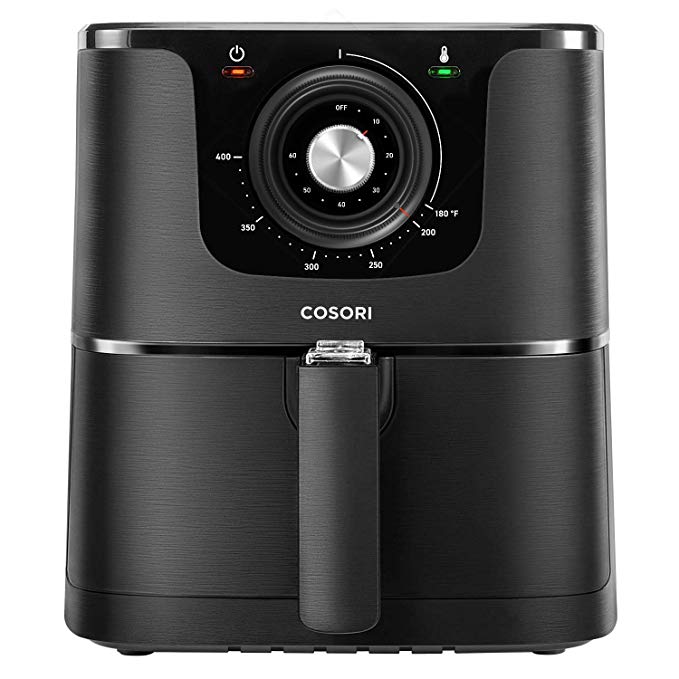 Serve a Family. Featuring a 5.8 quart basket, this COSORI Air Fryer has the largest capacity of any of the air fryers on our list, x.
What We Liked:
This air fryer is a great choice for families, or those who like to cook in bulk.
Boasting the ability to fit a whole six pound chicken, this COSORI Air Fryer offers an impressive capacity. The 11 presets were useful and convenient with options for frozen foods, root vegetables, and desserts. Get it today.
Highest Heat
Ninja AF161 Max XL Air Fryer, 5.5 Quart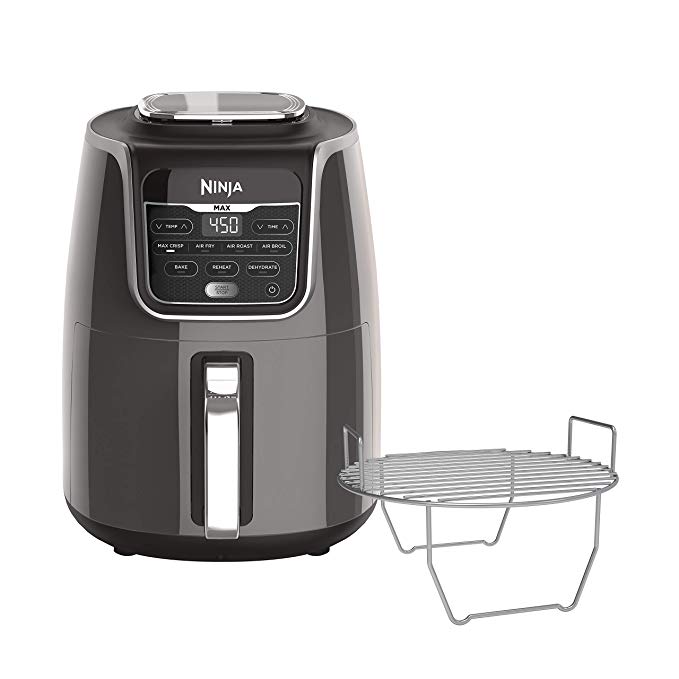 Extra Crispy. With a max temperature of 450 degrees, the Ninja AF161 Max XL Air Fryer can get hotter than any of the other air fryers here, offering extra crispiness in minimal time.
What We Liked:
The other air fryers on our list reach up to 400 degrees, so anyone looking to create extra crispy French fries and veggie burgers will appreciate the higher heat available from this Ninja air fryer. The digital display was easy to use and clean up was fast with this dishwasher safe model. Get it here.
Best Starter Option
GoWISE USA 3.7-Quart Programmable Air Fryer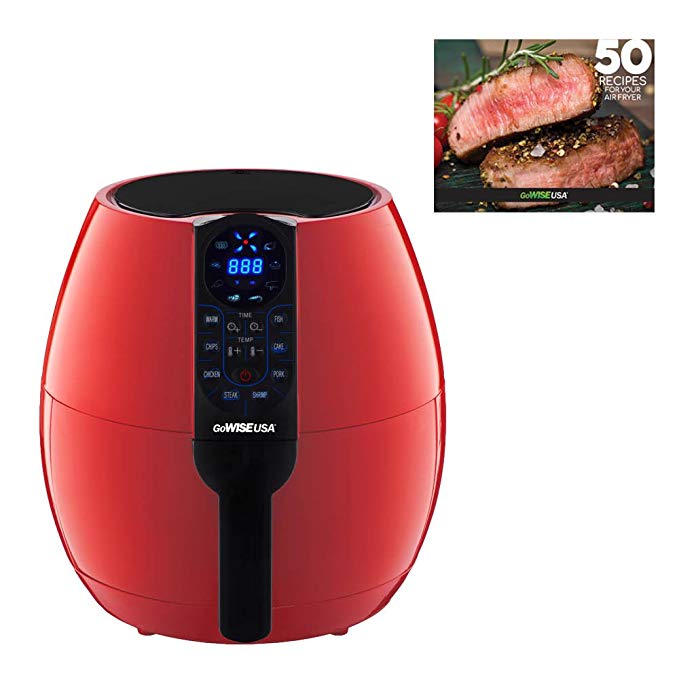 Small and Easy-to-Use. Available in a manageable 3.7 quart size, this GoWISE air fryer is a great budget-friendly option for those who want to get started in air frying with small batches and without sacrificing too much counter space.
What We Liked:
Small, budget-friendly, and easy to use, this GoWISE air fryer also comes with a recipe book of 50 unique recipes to help you fully take advantage of this new appliance. This unit is easy to operate and the eight useful presets make cooking simple. Get it here.
Best Value
Ultrean Air Fryer, 4.2 Quart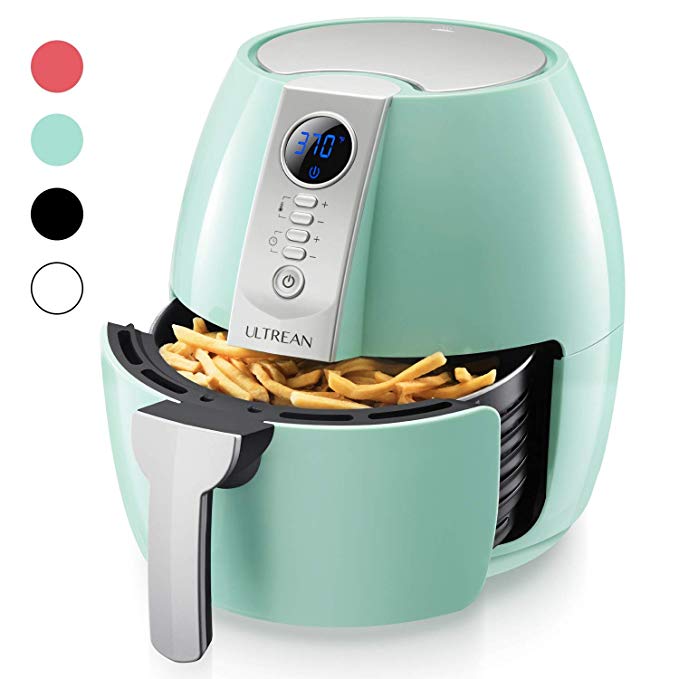 Simple and Affordable. With a 4.2 quart capacity, this Ultrean Air Fryer stands out as the best value option on our list.
What We Liked:
This sleek mid-sized capacity air fryer with simple controls and auto shut off makes cooking hassle-free. This Ultrean air fryer features accessible buttons for controlling the cook time and temperature, making it a great bang-for-your-buck option in a simple, no-fuss design. Get it here.