The Best Cookie Travel Packs
While cookies generally aren't the largest part of a vegetarian diet, they can certainly make life a little sweeter by serving as a favorite snack to enjoy while living meat-free. Plus, you don't even need to spend hours sweating over the oven in the kitchen to have delicious cookies handy at just about any time. These cookie packs are perfect for taking on the go, and they come in some delicious flavors. Throw them in a backpack or purse. Tuck them in your lunch box. Store a few in the glovebox. Hey, stash away a few packs in your nightstand drawer for a little midnight snacking. We won't tell.
Heading out the door? Read this article on the new Outside+ app available now on iOS devices for members! Download the app.
Most Variety
Nabisco Cookies Sweet Treats Variety Pack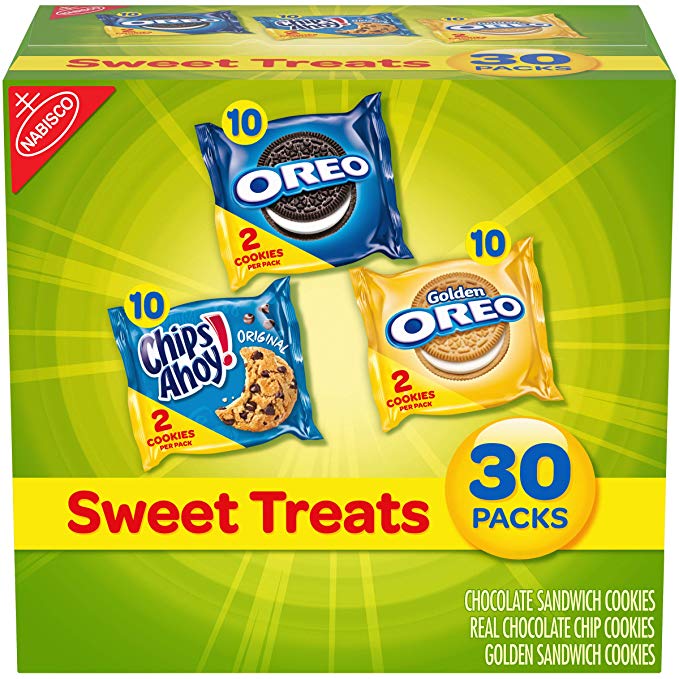 Your Childhood Favorites All in One Place. Kids, adults, everyone — we all love these Nabisco classics, and now you don't have to choose between your favorite flavors.
What We Liked:
If you've ever stood in the cookie aisle at the grocery store debating which variety you'll be taking home that week, you'll particularly like this cookie option. The Nabisco Cookies Sweet Treats Variety Pack features 30 packs of cookies, 10 each of classic Oreos, Golden Oreos, and Original Chips Ahoy. Never fight over your cookie purchases again; everyone in the family can get ahold of their favorite with this cookie variety pack. Buy it here.
Best for Entertaining
Pepperidge Farm Milano Cookies Multi-pack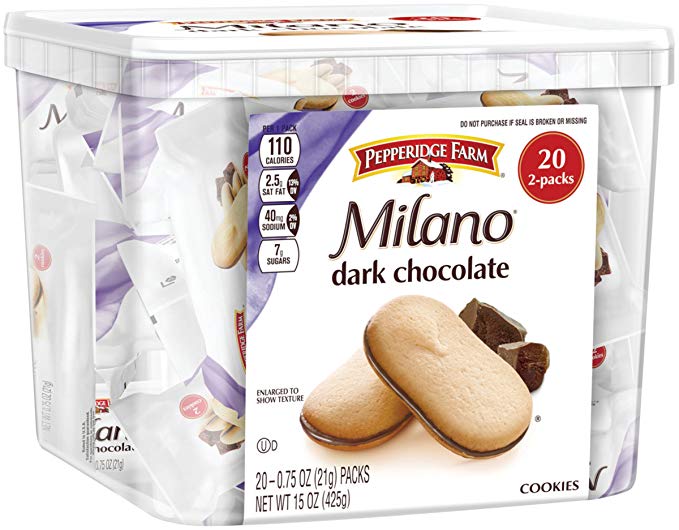 Delicious and Sophisticated Cookies. You can't deny there's just something classy about unwrapping a Milano cookie.
What We Liked:
Is it the fancy name? The European look? The dark chocolate? Whatever it is, it's delicious. Milano cookies can upgrade any snacking experience, whether you're watching a favorite show, sipping on a cup of coffee, or looking for something to cure a craving for chocolate. Plus, this delectable cookie is the perfect treat to offer alongside a coffee when guests come to visit. This multi-pack comes with 20 conveniently wrapped packs, with two cookies in each, just enough to satisfy your sweet tooth. Buy it here.
Best Value
Lotus Biscoff – European Biscuit Cookies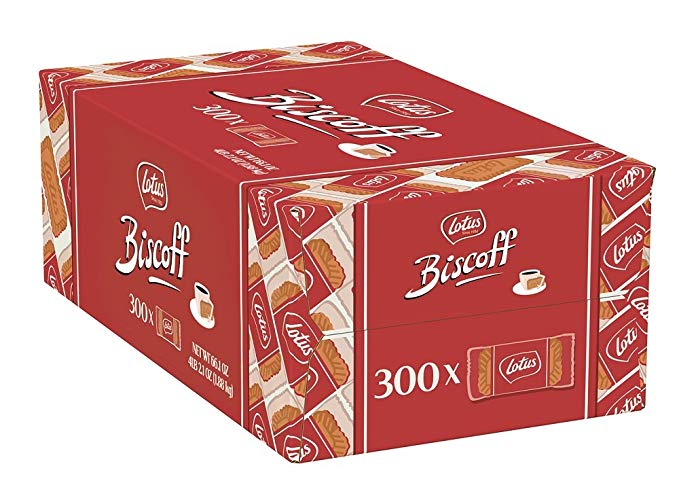 A Cookie for (Almost) Every Day of the Year. For only 20 bucks, you'll have a huge stash of cookies at arm's length.
What We Liked:
This box of Lotus Biscoff European Biscuit Cookies (yes, the same ones that are commonly served on overseas flights) includes a whopping 300 cookies for just 20 dollars. That's a lot of cookies! And since these treats are a little more on the adult side (no sprinkles, fun designs, or chocolate in sight), you'll be more likely to keep them all for yourself. Best yet, Biscoff cookies are vegan and non-GMO. Buy them now.
Best Throwback
Royal Dansk Danish Butter Cookies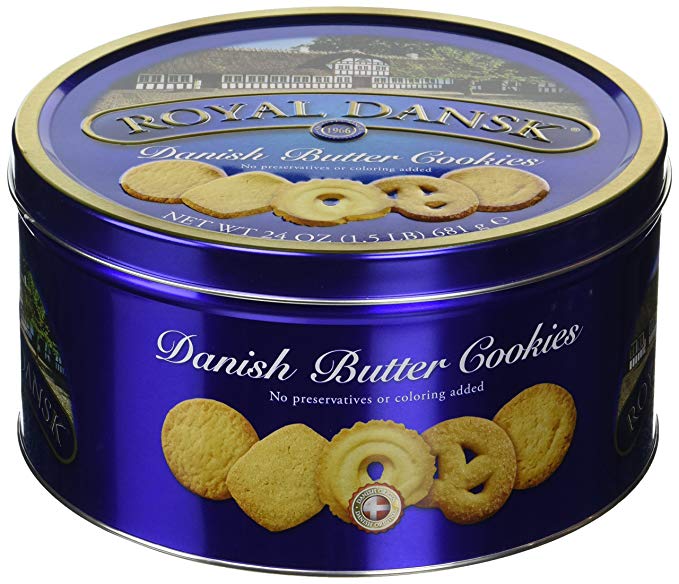 Delicious Butter Cookies with Vintage Charm. These scrumptious butter cookies are held in their classic and recognizable blue tin for a presentation that brings back nostalgic charm.
What We Liked:
Many folks are familiar with the classic blue tin of Royal Dansk Butter Cookies, thanks to older relatives who saved and repurposed the recognizable cookie tins. Now you can enjoy an entire tin of these delicious Danish butter cookies all to yourself, and you'll be left with a blue tin of your own to treasure, too. Talk about a win-win! Get it here.