The Best Extra Virgin Olive Oil
Extra virgin olive oil is a pantry essential. Whether you're dressing a salad, making a marinade, or enhancing a dish, it's always a good idea to have some extra virgin olive oil on hand. Among the different types of olive oil out there, extra virgin olive oil stands out for its low level of oleic acid and distinct flavor. If you're looking to stock up on this pantry staple, we've got you covered with a few great options below. When trying to find the best extra virgin olive oil for your kitchen, you'll want to consider the price per ounce, size, flavor, and origin.
Heading out the door? Read this article on the new Outside+ app available now on iOS devices for members! Download the app.
Best Value Olive Oil
Pompeian Robust Extra Virgin Olive Oil, 68 Ounce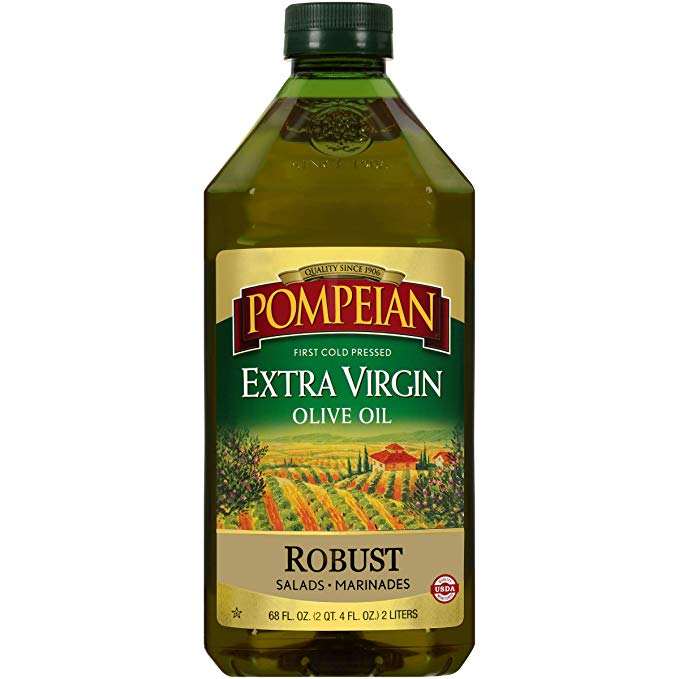 Reliable and Affordable. With a 68-ounce bottle for under 15 bucks, this Pompeian extra virgin olive oil is the best bang-for-your-buck option on our list without sacrificing reliable quality and robust flavor.
What We Liked:
With a very reasonable price per ounce of just 22 cents, this extra virgin olive oil from Pompeian offers a high-quality, well-loved oil at a stellar deal. Get it here.
Best Everyday Olive Oil
Colavita Extra Virgin Olive Oil, 68 Fl Oz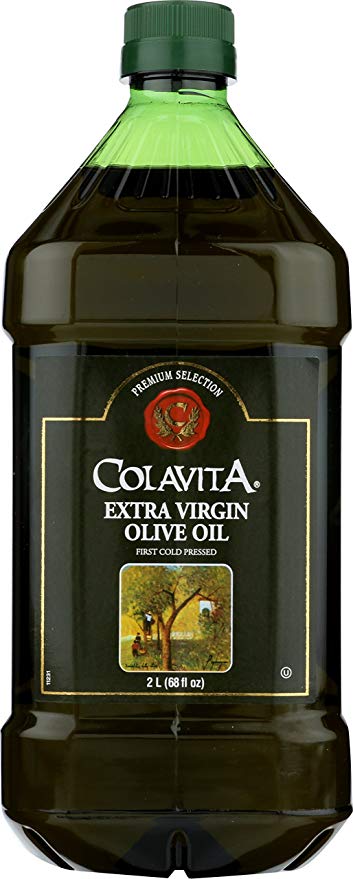 Fruit and Spice Balance. With its quality seal from the North American Olive Oil Association, this Colavita extra virgin olive oil promises to strike that just-right balance between fruit and spice, at a reasonable price, too—making it a great choice for everyday use.
What We Liked:
With oil from Italy, Greece, Spain, and Portugal, this olive oil from Colavita offers a balanced flavor in an easy-pour bottle. Buy it here.
Best Premium Olive Oil
Ellora Farms Single Estate Traceable Extra Virgin Olive Oil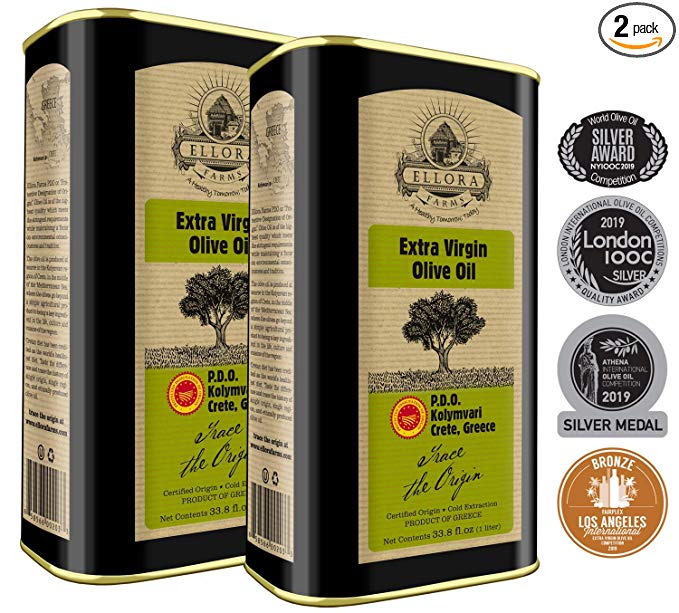 Traceable Origin. With an award-winning flavor and single estate origin, this Ellora Farms oil stands out as the best premium olive oil on our list—with an origin you can trace yourself.
What We Liked:
This olive oil from Ellora Farms is ideal for those passionate about the source of their oil. Priding themselves on their single origin oil, Ellora Farms allows customers to track their product's origin to confirm its authenticity, as each bottle label has a number that customers can submit on the company's website to track. Buy it here.
Best Satisfaction-Guaranteed Olive Oil
AmazonFresh Mediterranean Extra Virgin Olive Oil, 68 Fl Oz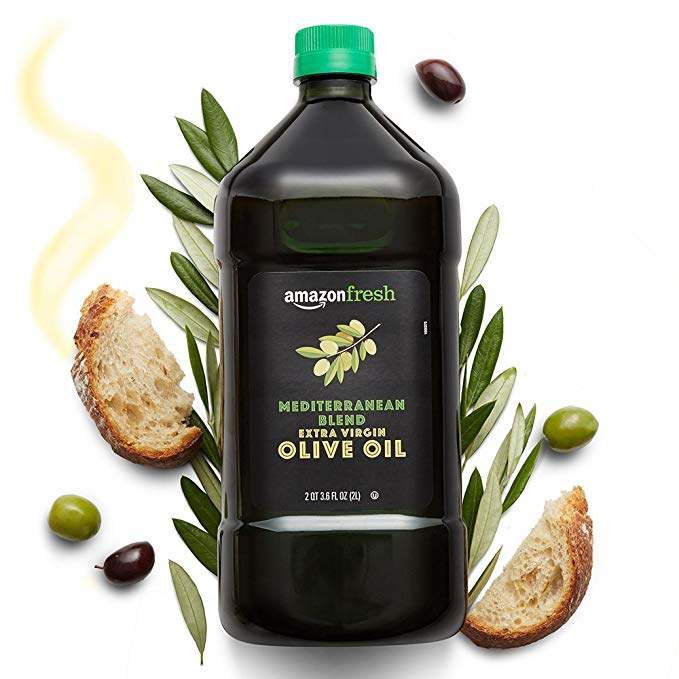 Worry-Free Purchase. Each bottle contains 68 fluid ounces, providing a very reasonable price-per-ounce, and this AmazonFresh extra virgin olive oil boasts a one-year satisfaction guarantee, so you can try it out without the risk.
What We Liked:
If you're interested in trying out a new extra virgin olive oil but you're unsure if you'll like the flavor, this AmazonFresh extra virgin olive oil has you covered, promising to refund you for any reason within one year of your purchase. Get it here.