The Best Growlers
There's nothing quite like enjoying ice-cold beer when you're at the park, on a hiking trail, or enjoying a campout with friends. So what do you need to make sure your tasty, carbonated, cold beverage stays that way? A growler. These large-capacity drink holders insulate your favorite brews for long-lasting enjoyment. If you want to home-brew your favorite beer before taking it on a trip, add a glass growler for the perfect home-brew addition to your kitchen. Here are the top growlers we've found for your beer making – and taking – needs.
Heading out the door? Read this article on the new Outside+ app available now on iOS devices for members! Download the app.
Best Two Quart Insulated Growler
Stanley Vacuum Insulated Growler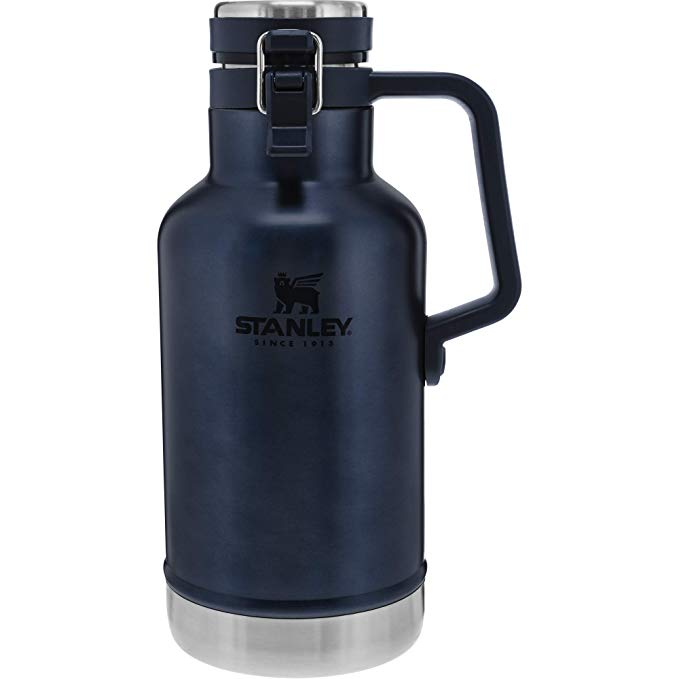 All Day Drinks. Keep your beer cold up to 24 hours with this stainless-steel growler designed to hold two quarts of your favorite drink.
What We Liked:
This flask is made from stainless-steel, insuring your beer never touches plastic. It maintains a chill for up to 24 hours and preserves flavor and carbonation. A heavy-duty handle makes carrying easy and pouring an effortless task. The growler is dishwasher safe and comes with a lifetime guarantee. Get it here.
Most Classic Growler
Glass Growlers for Beer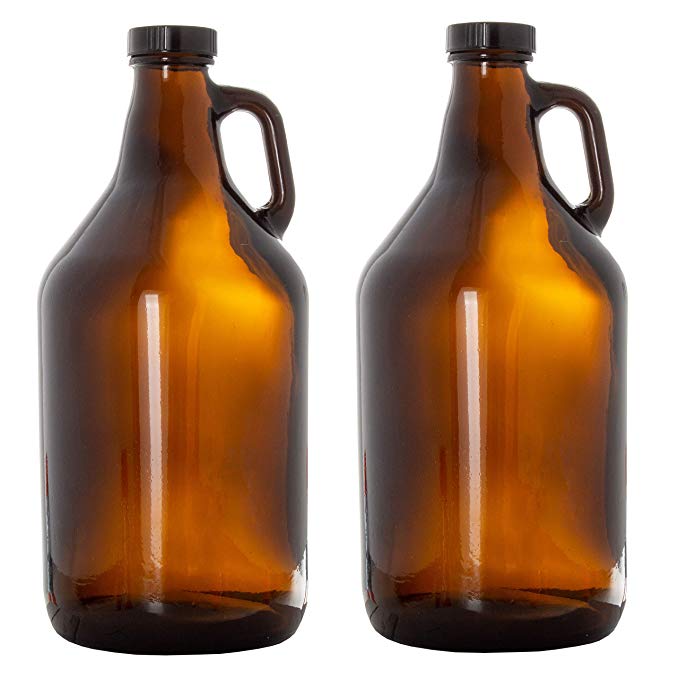 Brew Your Own Beer. Brew your beer, kombucha, or other favorite drink in these classic 32 oz amber glass growlers.
What We Liked:
These growlers are ideal for homebrew and bottling your favorite drink from beer to kombucha. The amber glass helps filter out ultraviolet rays. The included funnel helps with accuracy in pouring your beverage into bottles, and the phenolic lid creates a tight seal perfect for home brewing. These bottles come with a 100% satisfaction guarantee and safe packaging to prevent damage during shipping. Each growler is 32 oz, for a total combined 64 oz of your favorite brew. Buy it here.
Best Over-All Four Quart Insulated Growler
Yukon Growlers Insulated Beer Growler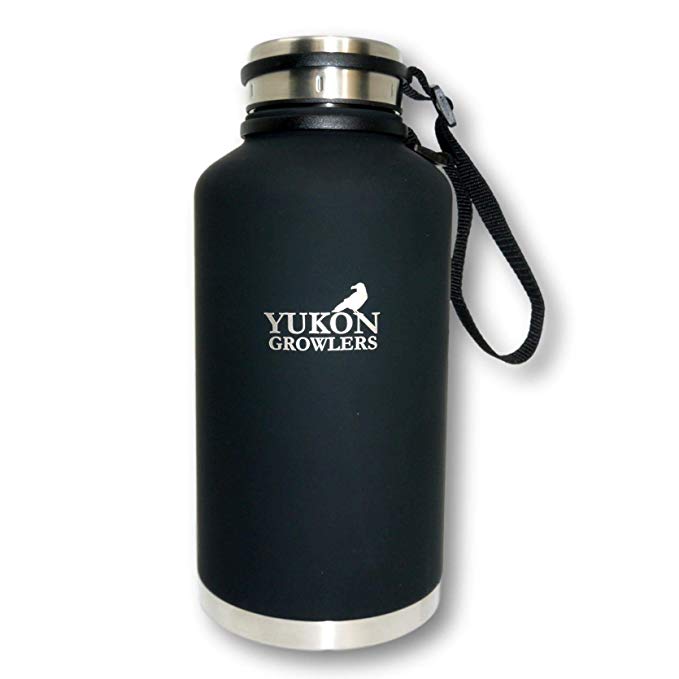 Keep Your Drink Cold. You won't have to fear warm beer with this insulated growler that provides sweat-free insulation up to 24 hours.
What We Liked:
Yukon has created the best insulated growler we've seen with leak-proof lids and sweat-proof body. You can take this anywhere without the risk of condensation getting on anything nearby. A stainless-steel lid makes sure only metal, not plastic, comes in contact with your drink. Take it to your favorite microbrewery and fill it up so you can enjoy a tasty brew at home with friends. This well insulated growler keeps your brew cold and carbonated for 24 hours. Get it here.
Best Basic Insulated Growler
Miir Insulated Growler for Beer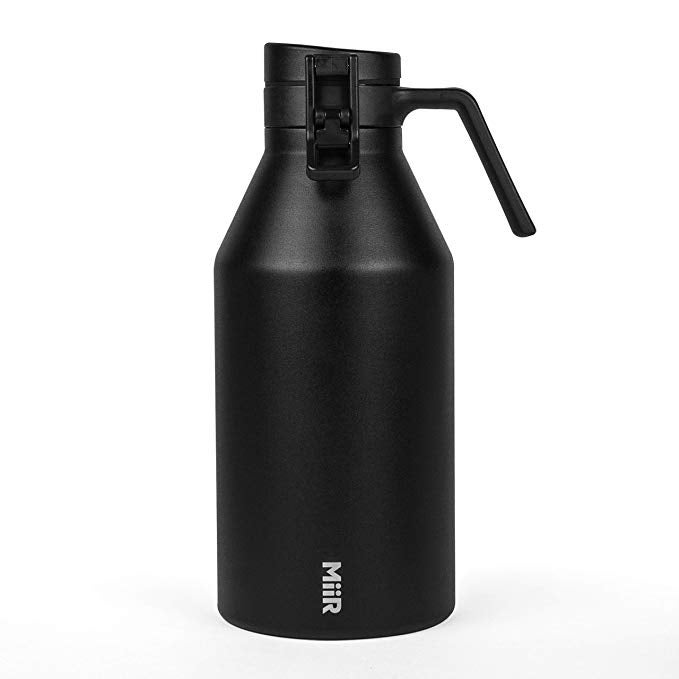 Keep Drinks Cold On the Go. Use this no-frills insulated growler to keep up to 64 oz of your favorite beer cold all day long.
What We Liked:
The large capacity of this growler makes it the perfect addition for group parties in the park or hikes in the woods. The locking lid ensures your drink stays carbonated until you're ready to pour. Each growler is made with Thermo 3D Double Wall Vacuum insulation, eliminating condensation. Medical-grade stainless steel will keep your drink tasting the way it should. Bonus points: A portion of every growler sold will go to a trackable giving project so you can see the difference your purchase made. Get it now.