The Best Millet
Millet is an ancient grain used heavily in the Far East for porridge and other recipes requiring grain. It has grown in popularity in the United States recently, thanks to its high levels of fiber and protein per serving. Since it's naturally gluten-free, you can use this wonderful grain as a substitute for many recipes to produce gluten-free bread and more. It can be cooked quickly and doesn't need soaking, like many raw grains. If you're ready to try millet out for yourself, we've got our top picks ready for you!
Heading out the door? Read this article on the new Outside+ app available now on iOS devices for members! Download the app.
Best Value
Anthony's Organic Hulled Millet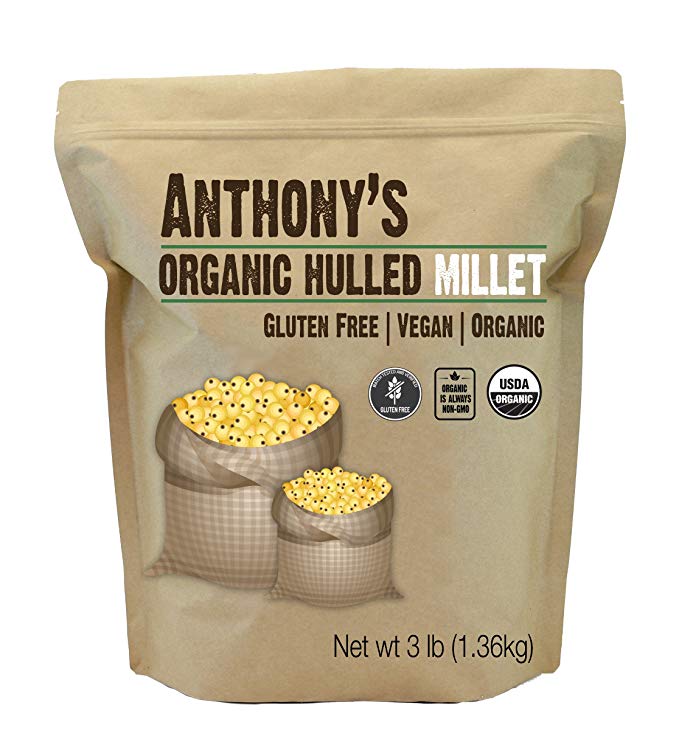 Try a New Grain. Incorporate a "new" ancient grain into your cooking repertoire. From breads to breakfast meals, you're sure to enjoy.
What We Liked:
The three-pound value pack is a great price to experiment with this protein-packed ancient grain. It can be used for bread and oatmeal-type breakfast cereal. Anthony's is a USDA-certified organic raw hulled. It's grown and packed in the USA and is non-GMO. Each batch is tested and verified gluten-free. Buy it here.
Best All-Around
Arrowhead Mills Organic Whole Millet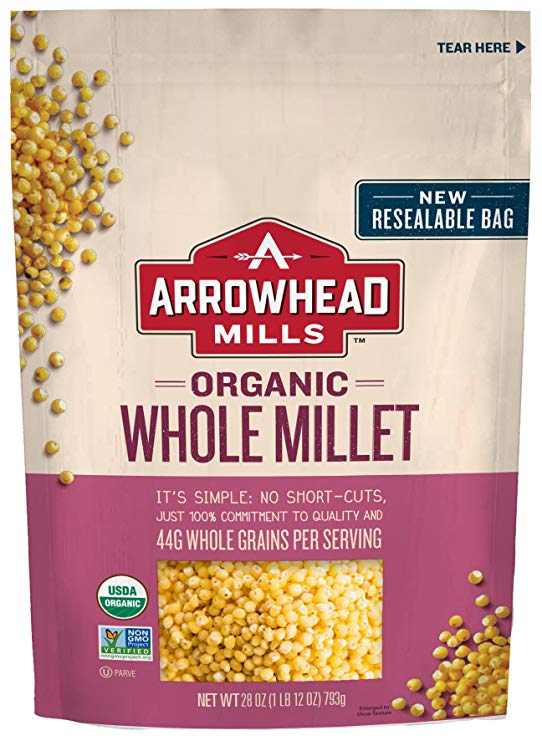 Use for Daily Recipes. Use this organic millet as a gluten-free substitute for everyday recipes for the whole family.
What We Liked:
Arrowhead Millet comes in a convenient resealable 1-pound, 12-ounce bag. It's perfect for storing in the pantry. It's USDA-certified organic, non-GMO, and kosher. Each batch is tested and inspected before shipment. Arrowhead Mills has been recognized for producing organic, non-GMO grains for over 50 years. We appreciate their solid reputation in the industry. Buy it now.
Best Starter Pack
Bob's Red Mill Millet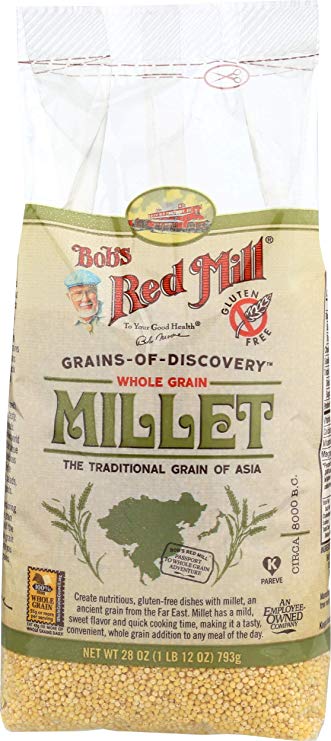 Use for Home Cooking. Try out a new grain for your home cooking recipes and reap the benefits of this ancient source of fiber and protein.
What We Liked:
This 1-pound, 12-ounce bag is ideal if you're just getting started using this ancient grain. Perfect for bread and other recipes where grain is required, millet can be used across numerous recipes. We like that it's so versatile! It's a high source of fiber and protein and is naturally gluten-free, too. Each bag comes with several recipes on the back to help you get started. Buy it here.
Best Quality
Organic Hulled Millet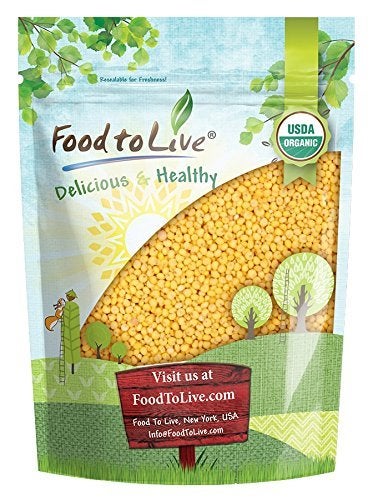 High-Quality Millet. Use this versatile, ancient grain to add a unique twist to all your dishes from the home to the restaurant.
What We Liked:
This 1-pound bag is USDA-certified organic, non-GMO, hulled millet. It's high quality, perfect for those elegant dishes from home or restaurant kitchens. This can be used as a substitute for other grains and is naturally gluten-free. If you need recipe ideas, you can visit their website to access their recipe blog or live chat with someone to help you out. The customer service and education are wonderful with this company. Buy it now.