The Best Pepper Mills
Whether you're looking for a better presentation at the table and a more flavorful experience, a pepper mill can give you both. Grinding pepper at home maintains the benefits of the healthy nutrients in the unoxidized center of each peppercorn which are typically lost in pre-ground. Fresh black pepper has been known to fight infections, reduce the risk of cancer, facilitate digestion, and more. When choosing your pepper mill, it's important to consider the design, size, grinding mechanism, and how easy it is to refill. Take a look at these four pepper mills and choose the one best for you.
Heading out the door? Read this article on the new Outside+ app available now on iOS devices for members! Download the app.
High Volume
Unicorn Magnum Pepper Mill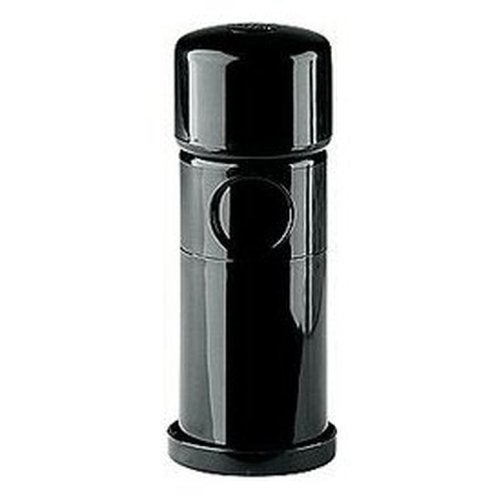 Generous Pepper Mill. The Unicorn scatters a generous amount of ground pepper with every turn.
What We Liked
The Unicorn Magnum Pepper Mill features a sleek, solid black design. We liked that we were able to dispense a good amount of pepper with each turn. We thought it was sturdy and uniform and it comes with a coaster to keep your countertops clean. Buy Today on Amazon.
Best Set
Home EC – Premium Stainless-Steel Salt and Pepper Grinder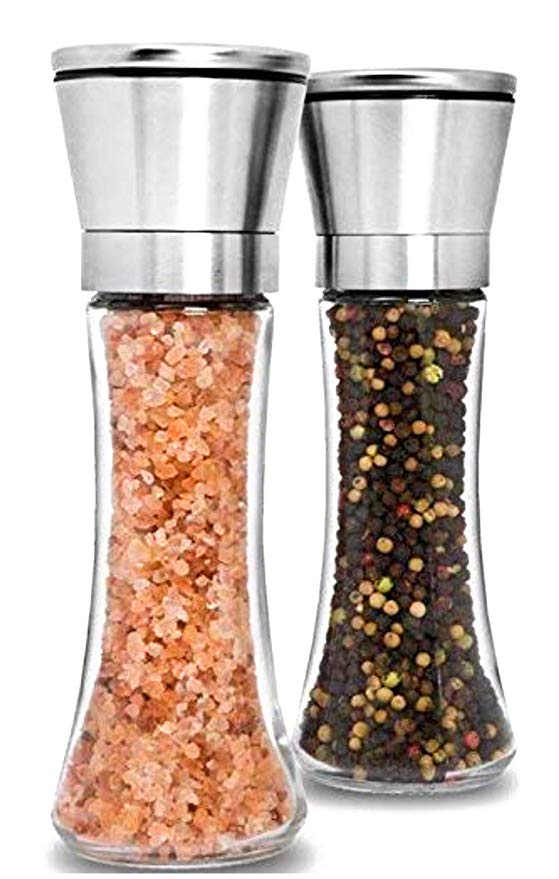 An Elegant Set of Two. Not only good looking but you'll keep out moisture with Home EC's protective lids.
What We Liked
The Premium Stainless-Steel Salt and Pepper Grinder Set of 2 comes in a clean brushed nickel finish. We liked the sleek, slender design of these two grinders. We found them easy to grind and easy to refill. The protective lids kept out moisture and let the salt and pepper flow easily without it caking up. Pick Up the Pair on Amazon.
Large Mill
COLE & MASON Derwent Pepper Grinder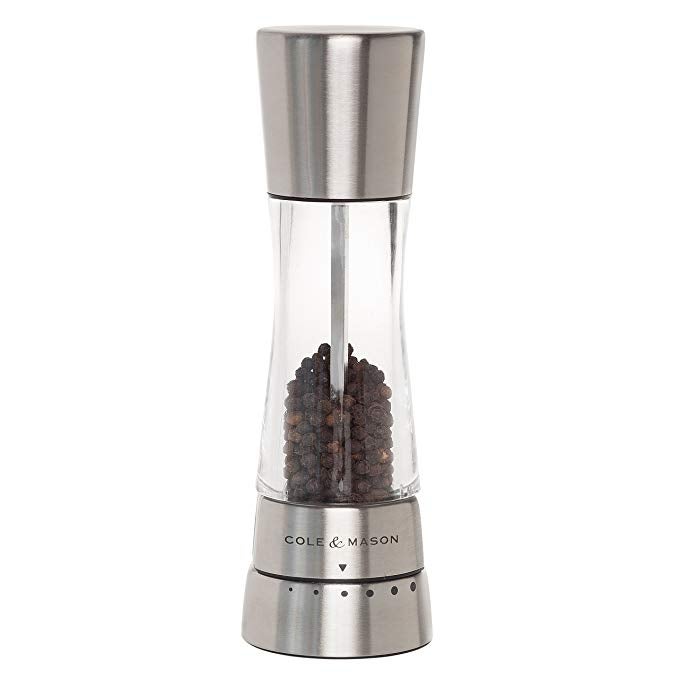 Extra Large Pepper Grinder. The Cole & Mason lets you keep a large stock of peppercorns or blend a variety of two or more for a spicy mix.
What We Liked
The Cole & Mason Pepper Grinder comes with a clear acrylic base and stainless-steel body. We liked the durable pop-off top that made refiling the grinder easy. The grinder was large enough to hold a generous amount of peppercorns, which saved us time with refills. Get Yours at Amazon.
Top Pick
Kitchen-GO Pepper Grinder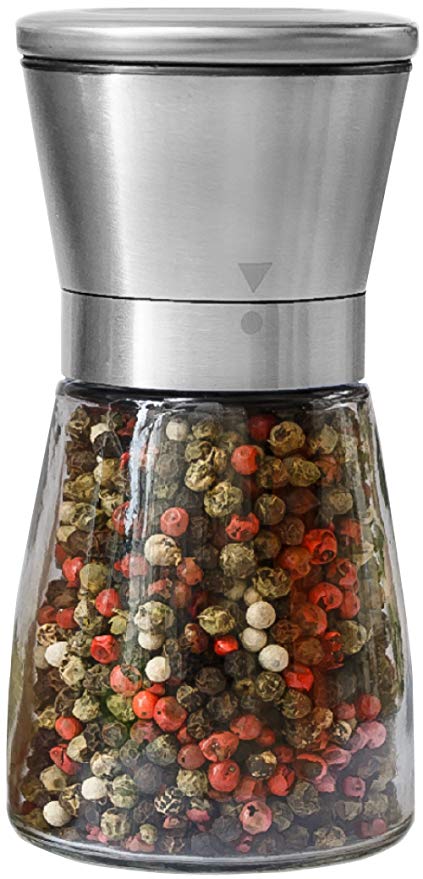 Adjustable Salt or Pepper Grinder. Easy-to-use salt or pepper grinder with adjustable grinding mechanism allows for fine, medium, and coarse grounds.
What We Liked
The Kitchen-GO Pepper Grinder can be used for both pepper and salt. The easy-to-use adjustable grinder gave us multiple options for the size of our pepper grounds. The guides on the body of the grinder showed us how much pepper we were dispensing, the grinder was easy to mill, and the pepper was uniform. Buy Today.