The Best New Restaurants of 2022
Say hello to 11 restaurants where we want to eat again and again
Heading out the door? Read this article on the new Outside+ app available now on iOS devices for members! Download the app.
Each year, Vegetarian Times celebrates the best new restaurants in the U.S. serving the plant-based dining community. This year, our list contains 11 fantastic examples of culinary craft, innovation, and resilience.
Opening a restaurant is an intimidating undertaking in the best of times. Data from the National Restaurant Association indicates that at least 1 in 3 new restaurants will close within their first year — and that's considered a conservative estimate. Restaurant owners are dealing with high costs, fickle social-media-driven trends, and the challenges of a global pandemic that may be waning but is far from over. And when a chef or owner decides to follow their conscience to open a fully plant-based restaurant, they're accepting a few extra bumps along the already-tough road. 
But, for those of us who have put up with countless restaurant meals where we find ourselves with no plant-based options, ordering an uninspired salad ("hold the cheese") or plate of fries as a main course, opening the menu at a restaurant that's fully meat-free can feel like stumbling on a treasure chest. "So you mean I can have anything?," we ask our server, amazed. It feels like we're being welcomed to the table — the very essence of hospitality. 
The 11 restaurants on this year's Best New Restaurants list all embody this sense to the core. Places on our list come in all different shapes and kinds, from cozy neighborhood cafes to ambitious fine dining. There are elite, big-name chefs and first-timers still working day jobs on the side. But every one of them invites diners of all kinds to enjoy meals that are beautiful, delicious, and carefully crafted. And each takes a stand in their own way for a way of eating that leaves the planet a little bit better. 
– Brittany Martin, Editor, Vegetarian Times 
---
Vegetarian Times 2022 Best New Restaurants
Restaurants are listed in alphabetical order. For consideration on this year's list, we looked at vegan and vegetarian restaurants that opened to the public between August 1, 2021 and August 1, 2022.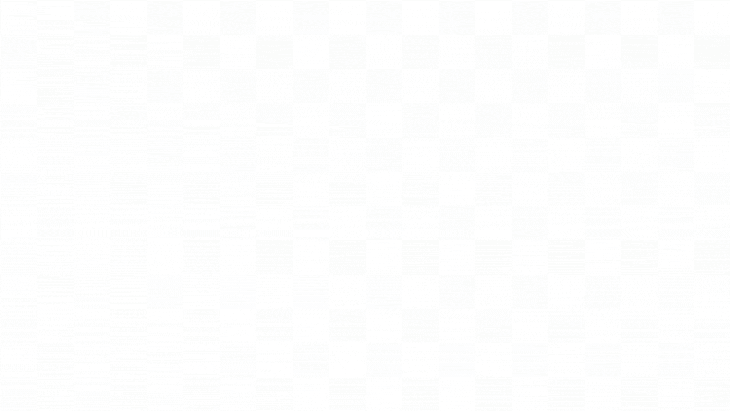 Before dining at Aunts et Uncles, I probably would have thought fish was an essential component to a great bake and saltfish sandwich, but eating here proved that wrong. Their take on the classic Caribbean dish is created with hearts of palm sautéed in tomato and spicy peppers, and made me feel like I was oceanside, not in Flatbush, Brooklyn. The all-day cafe, bar, and store was opened in fall 2020 by Nicole and Michael Nicholas, and the space is outfitted in pleasant millennial pastels and wood paneling. But it's the bursting flavors on the menu — from cauliflower with spicy peanut sauce, to a medley of green vegetables with pesto, and a tequila-pineapple craft cocktail — that create an experience that feels brand new. [Marisa Kabas]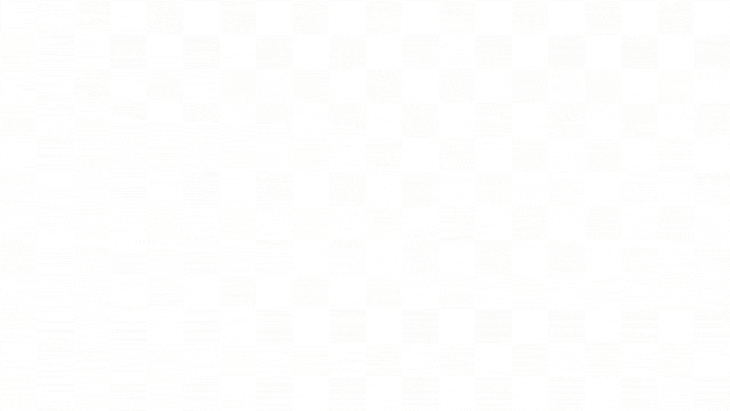 Sunny Santa Monica has no shortage of all-day cafés — but few of them come close to Berbere by T&T Lifestyle. The all-vegan menu blends Ethiopian flavors and techniques with California staples in ways that are at once creative and deeply comforting. The house breakfast burrito nestles tofu scramble, teff injera firfir, greens, tangfaye sauce, and roasted potatoes with Berbere spices inside a whole wheat tortilla and easily stacks up as one of the best takes on the dish anywhere. Start your day with one, along with a fresh-pressed juice or rich Ethiopian coffee. If you're the type to say 'camera eats first' and mean it, you'll be ordering Eat the Rainbow, a bountiful platter of red lentils, purple cabbage, bright sautéed greens, golden turmeric garbanzo beans, and perfectly-rolled tubes of springy injera to scoop it all up. The airy dining room and sidewalk dining area have a welcoming, family-like feel, which makes sense: Berbere is the project of married co-owners (and the T&T of the name) Tezeta "Tete" Alemayehu, who serves as executive chef, and Tsega-Ab "Bicko" Fenta, who manages operations. [Brittany Martin]

There was a time where 'bar with vegan food' implied a space with tattered booths and a local punk band on stage. Botanical Bar at D.C. Vegan elevates the all-vegan nightlife concept to something else entirely. Stepping inside Botanical Bar, you're transported to a whimsical, all-night garden party. The decor has an Alice in Wonderland feel from the checkerboard floor to the floral-patterned walls, with lush green plants dangling from the ceiling beams and everyone's sipping colorful cocktails that emphasize seasonal fruits, vegetables, and herbs. The food menu focuses on comforting Italian-American fare with Mid-Atlantic notes; the hearts of palm-based Chesapeake Fritters are a local fave, but you'd be remiss to skip the focaccia topped with house-made almond ricotta and sauced with marinara made according to co-owner Leah Curran-Moon's grandmother's recipe. Curran-Moon and her spouse and co-owner Michael Jantz-Moon started with a vegan catering business that became so popular they decided the time was right to make the jump to add a restaurant — and based on the response, it seems they were right. [Whit Bailey]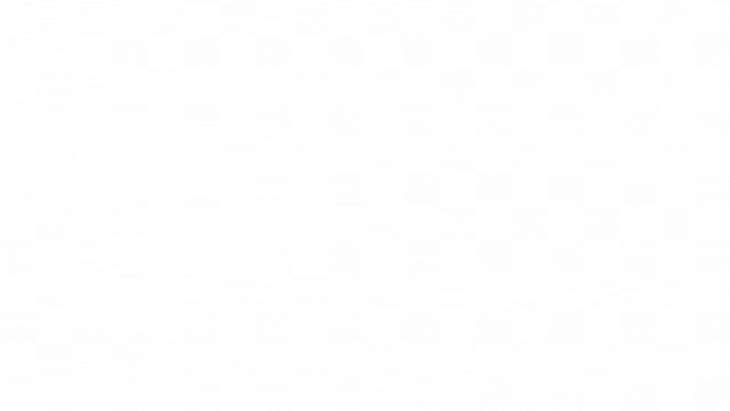 Guy Vaknin, the face behind New York's vegan sushi conglomerate Beyond Sushi, launched the Italian-inspired Coletta in February 2022. In addition to being vegan, the restaurant is also kosher, a nod to Vaknin's Israeli roots. Indulge in the "cheesy" pizzas from their custom brick oven or the decadent pasta dishes. Can't miss meals include the rich mushroom truffle pizza or the eggplant lasagna. In addition to the extensive cocktail menu, the restaurant offers housemade sodas, strawberry lemon mint and raspberry grapefruit basil. Plus, the plush stools and cool tones, accompanied by custom murals done by New York artist Lia Ali, offer a calming respite from the city. Celeb-spotters take note, Coletta's become known as a place where you might spy a plant-based star at the next table over. [Ellen O'Brien]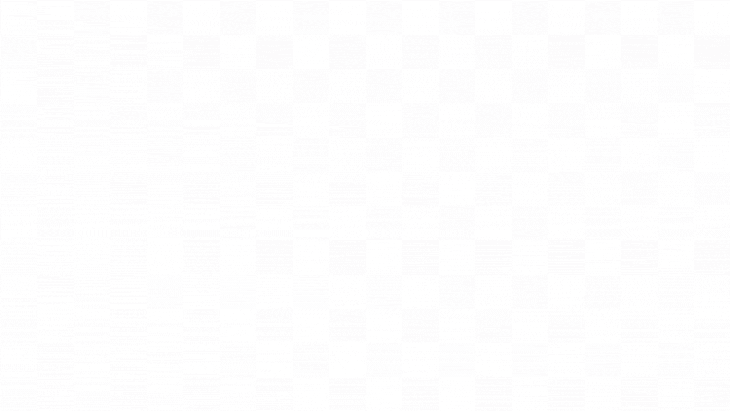 The original Crossroads Kitchen in Los Angeles has been a pioneer in vegan fine dining since opening nearly a decade ago. Now Chef Tal Ronnen has taken his luxurious approach to plant-based cooking to the epicenter of luxury, Las Vegas. Tucked inside Resorts World, the first new complex to be constructed on the Strip in over a decade, this new edition of Crossroads Kitchen feels glitzy and celebratory from the moment you walk through the restaurant's private entry corridor. That feeling extends to the menu, which mixes items beloved from the L.A. location — like the signature handmade rigatoni in spicy vodka sauce — with new dishes that befit a Vegas level of decadence. Chestnut 'foie gras' with Cabernet demi-glace or a service of potato chips and kelp 'caviar' go well with a glass of Champagne (or one of several thoughtful non-alcoholic cocktail options, should you prefer). High-rollers can skip the a la carte menu entirely and go for "The Crossroads Experience," a seven-course tasting dinner that changes with the seasons. [Brittany Martin]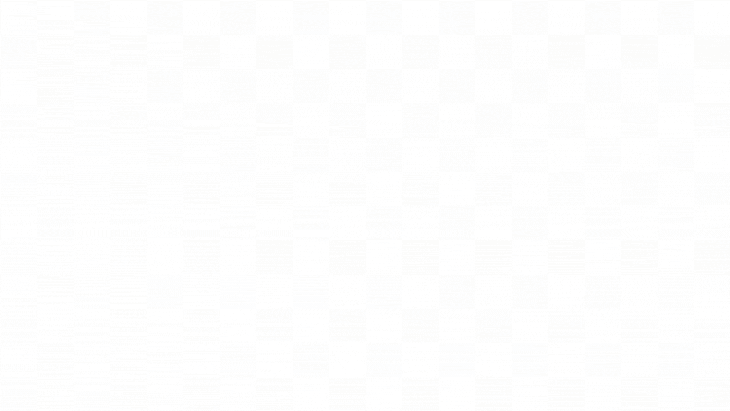 Like their first restaurant Somebody People (which appeared on VT's 2021 list) Sam and Tricia Maher's pizza-, pasta-, and "disco bites"-focused second spot Everyday Pizza has been a massive hit since opening its Denver, Colorado doors. The vibe is loud and busy with a riot of pink and orange, emerald green, black and white, and tables cheekily set with red-and-white checked napkins. It's a perfectly modern take on a pizzeria, and with the wild plant-based offerings, the spot feels thoroughly of the moment. Order the Que Sera cocktail, a bitter, appetite-inducing sip of citrus vermouth, gin, and Avèze, followed by the mole-spiced tripoline studded with corn and zucchini, and the falafel pizza with almond tzatziki, fried beans, tomato, cucs, and pickled onions. Bonus, in addition to being 100 percent vegan, most items can also be made gluten-free. [Amanda Faison]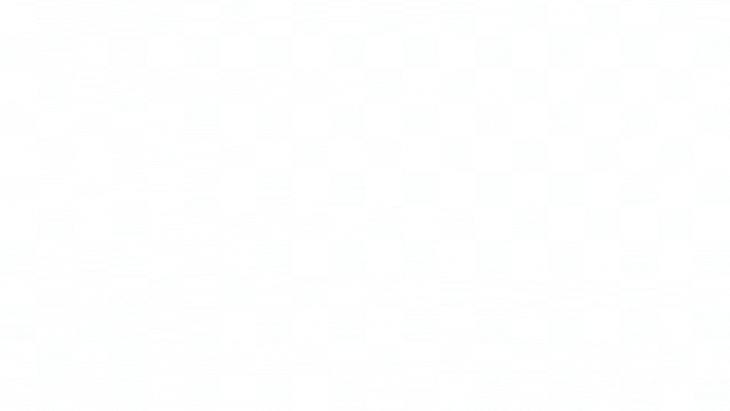 If you find yourself in Bristol, Rhode Island — a quaint, waterside New England town about 20 minutes from Providence — dinner at Foglia is a must. Chef and owner Peter Carvelli oversees this classy Italian restaurant that would appear pretty traditional to anyone unaware that it's entirely vegan. If you've ever hesitated to take your meat-eating parents to a vegan restaurant, trust that they'll feel entirely comfortable here. Carvelli honed his techniques over years of pop-up dinners around the region before committing to his own permanent place, opening in July of 2022. Menus rotate weekly but there are always luscious housemade pastas, recently including cashew cacio e pepe spaghettini and a ruby-hued beet ravioli, plumped with cashew ricotta filling and topped with pickled fennel. The move is to put yourself in Chef Pete's hands and opt for a five- or seven-course tasting menu. Every colorful, artfully-plated dish is a treat and there's always something surprising. [Brittany Martin]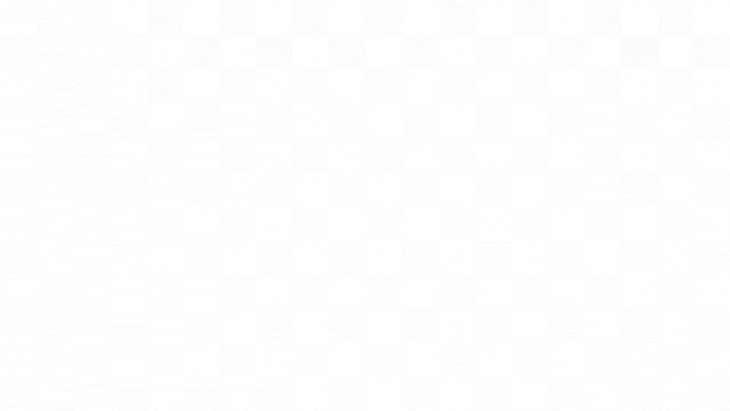 Kyle and Katina Connaughton are husband-and-wife, chef-and-farmer, and partners in two restaurants in Healdsburg, in the heart of Sonoma wine country. The duo are well-known for their three-Michelin-star restaurant SingleThread, so when they came on to operate Little Saint, just a few blocks away, fine dining lovers globally took notice. The complex — containing restaurant, cafe, bar, music venue, and farm shop — is a collaboration between the Connaughtons, vegan activist owners Laurie and Jeff Ubben, and Ken Fulk, an award-winning designer who heads the Saint Joseph's Arts Foundation, an organization dedicated to revitalizing historic buildings into art spaces. Little Saint's entirely plant-based menus prominently feature produce grown using regenerative and sustainable practices on the Little Saint farm and the SingleThread farm, overseen by Katina Connaughton. Then the kitchen, directed by Kyle Connaughton and helmed by chef de cuisine Bryan Oliver, then takes that produce and serves everything with an unexpected twist. Think cauliflower biryani littered with rose petals and crispy shallots, or Nantes carrots, charred until black, dressed with vegan XO sauce and contrasted with crunchy red cabbage and puffed rice. The complex hosts live music performances too; you might catch Phoebe Bridgers or Lucy Dacus playing an intimate set while you sip a glass from wine director Alexandria Sarovich's thoughtfully-curated list. [Amber Gibson]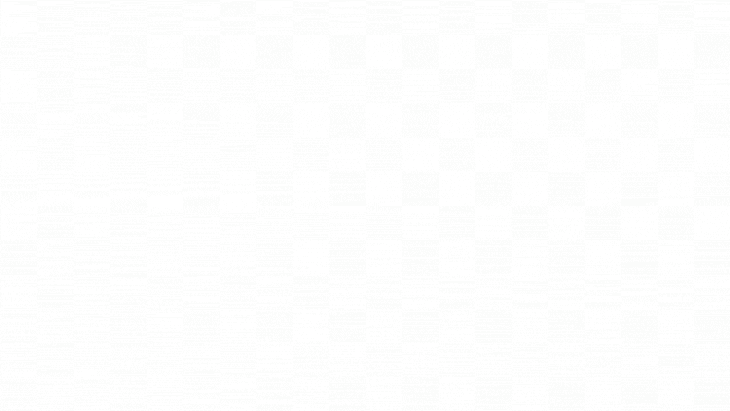 Eating in Los Angeles is exciting because you get flavors from everywhere in the world. Olivia, the colorful Koreatown stripmall spot from restaurateur Danny Oh and chef and co-owner Mario Alberto, incorporates aspects of Korean, Filipino, Mexican, Peruvian, and Cal-Italian cuisines into a veggie melange they've termed "Angeleno food." Alberto has worked in a litany of notable L.A. restaurants, cooked with many of the city's top chefs, and recently served as executive chef of vegan Mexican restaurant Gracias Madre. In the tumultuous summer of 2020, he linked up with his friend Oh to organize efforts to cook and deliver food to people in need — and the pair found they liked working together. Their commitment to community and culture imbues every aspect of Olivia, from the genuinely warm service to the creative, delicious food. You might be eating a mushroom steak with smoked yams, a burrito with coconut rice, jackfruit, and salsa verde, or a pizza topped with roasted eggplant, macadamia feta, and kimchi. Somehow, it all goes together harmoniously. [Brittany Martin]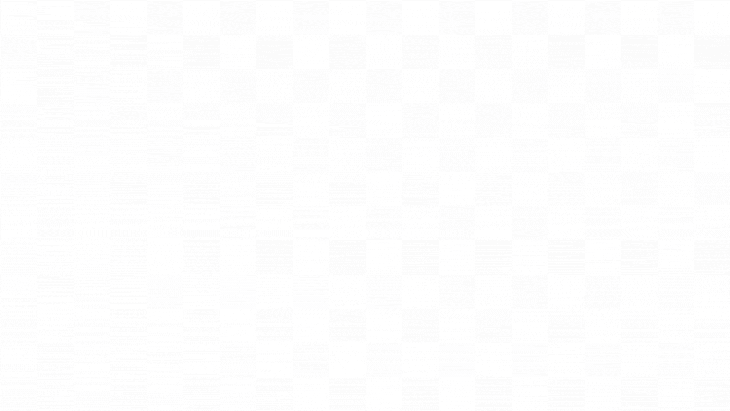 Nestled within NoMad's Plantbar NYC, Omakaseed offers an interactive dining experience that puts a plant-friendly spin on Japanese omakase. SimpleVenue — the same restaurant group behind the fish-based Sushi by Bou — launched the vegan concept in May 2022. If you find yourself stricken with indecision when it comes to menus, you'll be happy to know the spot has only one offering, a 15-course omakase experience. The innovative Truffle Avocado Oshizushi and Watermelon Tartare Nigiri are among my favorite courses. Pro tip: You'll want to make a reservation in advance, as the restaurant is only open Wednesday to Saturday and offers just a few slots for the omakase experience per night. [Ellen O'Brien]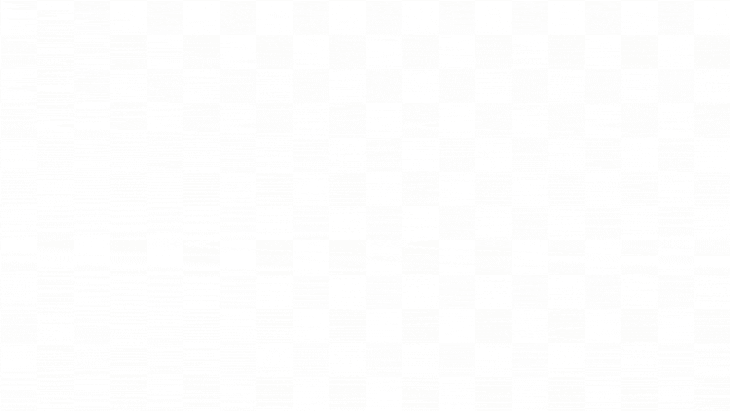 No stranger to the Philly restaurant scene, Mark McKinney pivoted from head chef at several iconic spots to opening up his own restaurant in 2021. A vegan since the 1980s, he created Primary Plant Based to, as he puts it, "do no harm to any living thing" — which for him means an entirely animal-product-free kitchen and one where nothing is fried and everything he serves is market-fresh and locally-sourced. Set in the hip Fishtown neighborhood, the restaurant has a laid-back vibe and serves up eclectic comfort food, from mushroom-and-eggplant burgers to masa ball soup, a combination of matzo ball soup and pozole. One of the most-popular orders: a crispy kimchi pancake that comes topped with roasted celery root 'sashimi,' chia seed 'caviar,' and a brush of spicy gochujang mayo. [Ashley Graef]
---
---
Get more of what you love from VT. Follow us on Instagram, Facebook, and Twitter and sign up for our email newsletters.