The Founders of the First Vegan Hotel in the U.S. Are Still at it, 40 Years – and Many 'Epiphanies' – Later
"We discovered an energy here that we still don't understand," says co-founder Jeff Stanford
Heading out the door? Read this article on the new Outside+ app available now on iOS devices for members! Download the app.
Soon after Joan and Jeff Stanford opened the idyllic Stanford Inn by the Sea in Mendocino, California in 1980 they realized there was something very special floating in the property's Pacific Ocean air.
"We discovered an energy here that we still don't understand," Jeff explains. "We saw it in our guests, and they surprised us, thanking us, often giving gifts that we didn't deserve. They appreciated what we were 'doing' here. We grew to understand that this is a place for epiphanies and those are personal. We understood, then, whatever it was that sparked these experiences was highly personal and that we could not get in the way."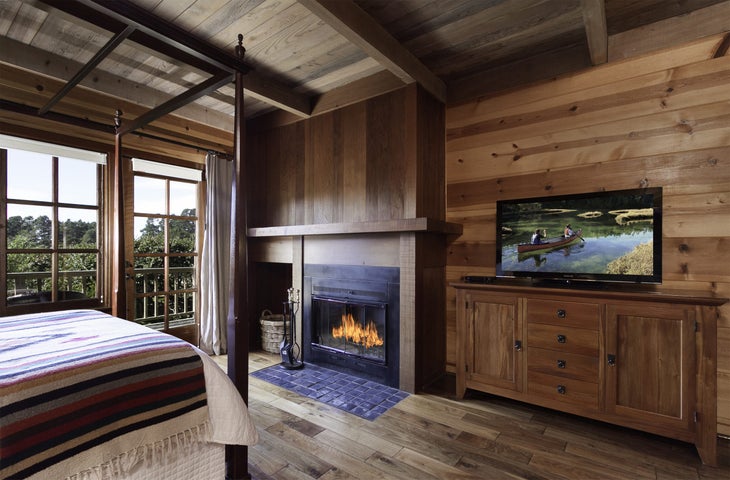 Almost everything at The Stanford Inn is completely vegan, from the restaurant menu to the decor. Jeff reports that outfitting a green, animal-product free inn isn't as challenging as it might seem. The floors are mostly made of wood and bamboo. In areas when there is wall-to-wall carpeting, it's made from synthetic fibers. The only non-vegan touch is a collection of antique Persian throw carpets, made from wool. The vintage rugs were purchased second-hand in the past, but these days they're replaced with synthetic-fiber alternatives when they wear out.
Jeff says that guests often thank him and Joan, saying, "We appreciate what you're doing We 'get it.'"
Guests at the property can customize their experience with a mix of rustic and luxury. The spa offers luxurious facials, Ayurveda treatments, and massages, like the hot stone service that staffers say is the perfect antidote to foggy, wet coastal weather. Educators offer a  variety of classes that go far beyond the typical resort activities. Jeff teaches a class on meditation, and Joan leads  art 'playshops' that empower visitors to have fun making art without any rules. Adventurous guests can choose to go kayaking or redwood outrigger canoeing on the Big River Estuary. At the end of the day, a  soak in the hot tub or visit to the sauna are in order.
Lodgers can also take nutrition and cooking classes. In addition to co-owning the inn, Jeff Stanford serves as the chef at the onsite Ravens Restaurant, a vegan fine dining haven with gorgeous views, named after a pair of ravens that first showed up near Stanford Inn  in 1995.
"Most of our diners are not vegan or vegetarian. They are omnivores," Jeff says, but he's developed a vegan menu that pleases all preferences. "Dishes are not created for vegans, they are created for diners." Many guests love the food at Ravens Restaurant so much that they decide to enjoy all their meals at the inn rather than venturing out.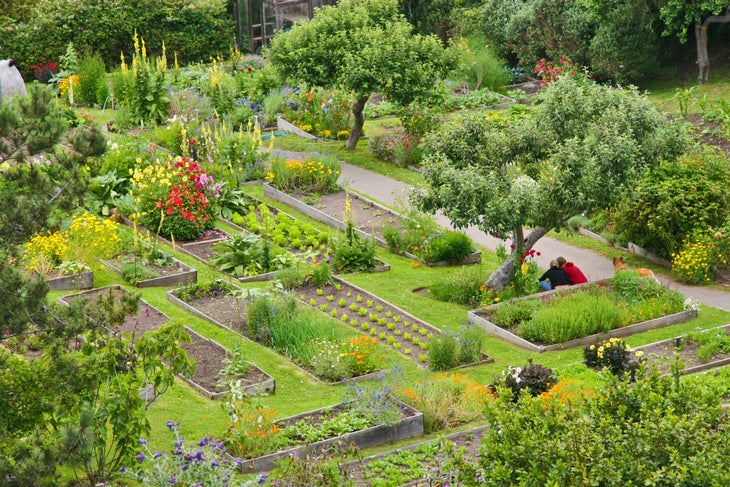 Some of the produce used in Ravens Restaurant is grown in an on-site garden. "We developed the concept of the 'edible landscape' by creating a raised bed for growing organic produce," Jeff says. While Jeff and Joan consider honey off-limits and don't raise bees at Stanford Inn, the garden is pollinated by so-called "orchard bees" – actually a type of fly, not a bee at all – which have settled into life on the grounds.
Joan says she hopes that guests see a visit to the property as a moment to reflect and reset. "This is a unique place where you can experience something truly authentic, not just an overnight stay."
---
RELATED: The Stanford Inn Is Famous for Its Scones. We Got the Recipe.
---
Get more of what you love from VT. Follow us on Instagram, Facebook, and Twitter. 
---