Happy Trails: Taking the VT Cover Recipe into the Great Outdoors
Heading out the door? Read this article on the new Outside+ app available now on iOS devices for members! Download the app.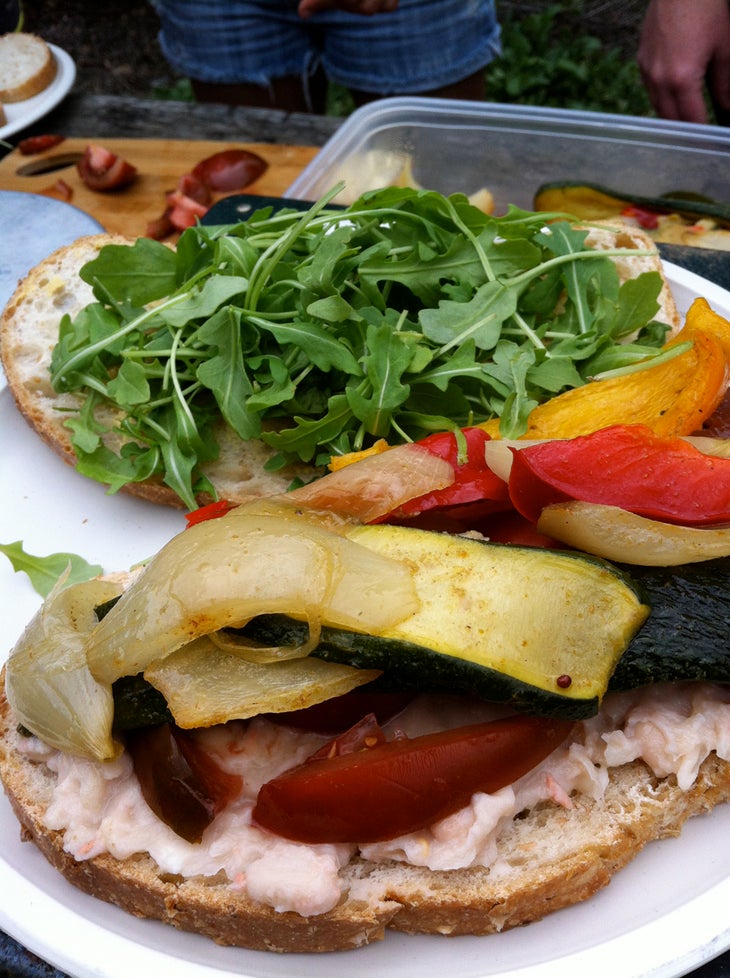 Last week, during my spring break from college, I took off on a camping trip with five of my closest girlfriends to Leo Carrillo State Beach in Malibu, California—a great escape less than an hour's drive from Los Angeles. From our campsite, shaded by Sycamores, a white sandy beach stretched out to the sea in front of us and rolling hills graduated into the Santa Monica Mountains behind us.
Since my friends are all either foodies or vegans, our camping trips are often centered around the gourmet meals we prepare and enjoy together. My job was to make lunch for everyone on our second day at the campground.
As soon as I saw the Mark Bittman-inspired Roasted Vegetable Sandwich with Zesty White Bean Spread gracing the April/May cover of Vegetarian Times, I knew I had the perfect recipe. It was simple to make, would travel well, and would taste spectacular outdoors.
I doubled the recipe to accommodate my crew, roasted the veggies at home, and whipped up the Zesty White Bean Spread in my food processor in a flash. I like this recipe a lot because you can play around with the spices you use on the roasted veggies, and even the type of bean you use in the spread. A word of advice: to ensure a substantial, well put-together sandwich, be sure to pick out a nice crusty multi-grain loaf of bread.
All my camping comrades agreed these sandwiches were just the nourishment we needed for the rest of our day spent hiking through the hills and frolicking on the beach.
ABOUT HAYLEY WHITE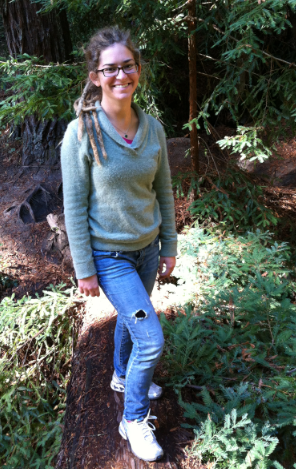 Hayley White, VT's art/web intern, is a senior at California State University Long Beach, majoring in Anthropology. She is a life-long vegetarian with a passion for cooking healthy, tasty meals for her friends. In her spare time she volunteers at her community garden and rides her bike everywhere. Pedal power! Hayley plans to pursue a career in food photography and styling.