Immune-Boosting Snacks For Kids
You can't totally shield your kids from getting colds or the flu, but you can build up their immune systems with nutrient-dense foods. These snacks are so good, they won't even know they're good for them!
Heading out the door? Read this article on the new Outside+ app available now on iOS devices for members! Download the app.
By now, your whole family probably has cabin-fever—and if you have kids at home, it's likely they're overloading on cookies, chips and other unhealthy treats. It's enough that you have to keep restless kids entertained; how do you combat boredom snacking? The answer: whip up a handful of healthy, immune-boosting goodies, and let them snack away. Some simple solutions:
Yogurt Parfaits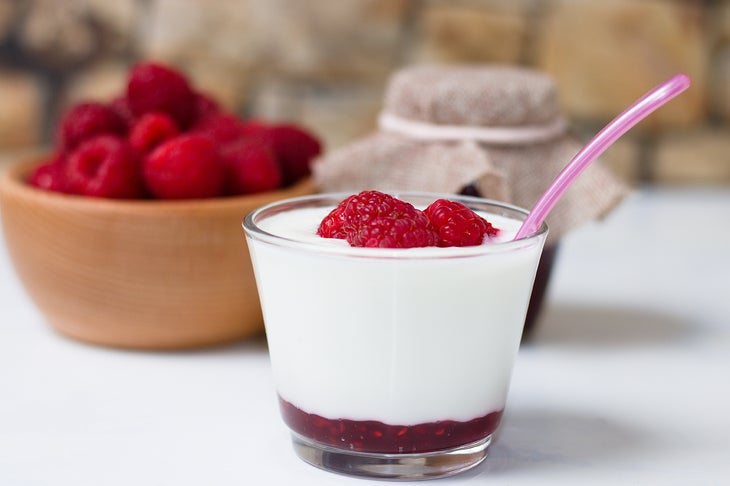 Instead of ice cream: whisk agave and vanilla extract into unsweetened Greek yogurt or coconut yogurt, layer in small, clear glasses with chopped walnuts and whole-fruit raspberry preserves, and freeze for 20 minutes.
Immune-boosting benefits: probiotics, berry antioxidants, omega-3 fats
Sweet and Spicy Brazil Nuts
Sometimes kids need a sweet, crunchy treat. Better than cookies: nourishing, nutrient-packed roasted nuts. Toss Brazil nuts with melted coconut oil, agave, cinnamon, cardamom and ginger, spread on a baking sheet, and roast till golden.
Immune-boosting benefits: selenium, zinc, vitamin E, immune-enhancing spices
Edamame Hummus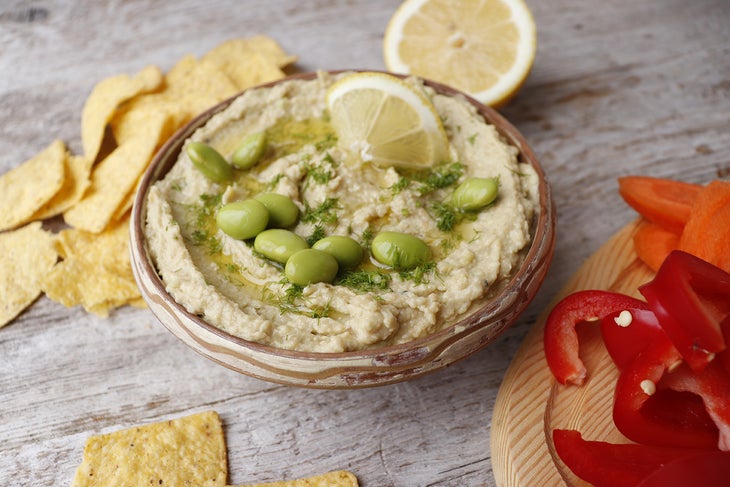 Make a colorful twist on regular hummus: puree edamame, white beans, olive oil, garlic and tahini into a creamy dip, then serve with red pepper strips.
Immune-boosting benefits: garlic allicin, vitamin C, beta carotene, zinc
Almond-Kale Chips
Better (and tastier) than plain old potato chips—they can snack all day on these crunchy healthy treats. Combine almond butter, olive oil, lime juice and a bit of agave until smooth, add torn kale leaves and mix till coated, then spread in a single layer on a baking sheet, and roast till crispy.
Immune-boosting benefits: beta carotene, vitamin E, olive oil polyphenols, vitamin C.
Citrusy Green Tea Popsicles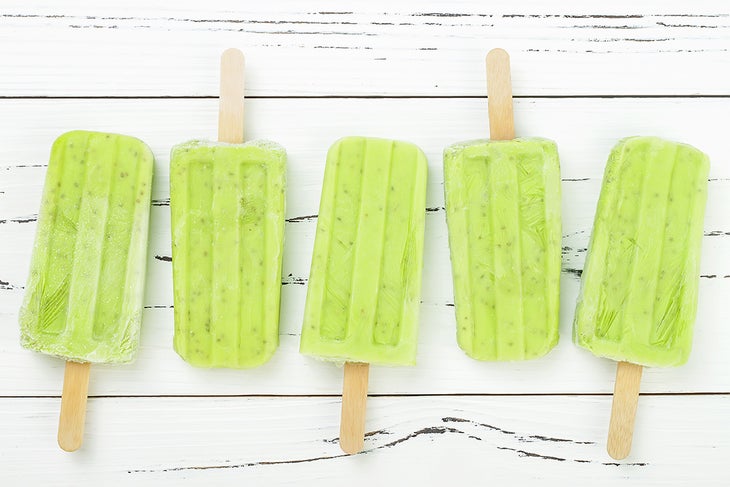 Skip the store-bought popsicles and make your own immune-boosting frozen treats: combine brewed green tea, lemon juice and finely chopped orange and grapefruit segments, sweeten as desired with agave, and freeze in popsicle molds. Add echinacea tea for even more protection.
Immune-boosting benefits: green tea polyphenols, vitamin C, carotenoids
Pesto Snackers
Instead of crackers, serve snackers: puree green peas, spinach, kale, garlic and olive oil until smooth, then spread on grain-free flax crackers (make your own: combine ground flax, chia seeds, water and sea salt, roll flat on a parchment-lined baking sheet and bake at 200 degrees till crispy, then cool and break into crackers).
Immune-boosting benefits: garlic allicin, beta carotene, folate, olive oil polyphenols, omega-3 fats
Fruit Skewers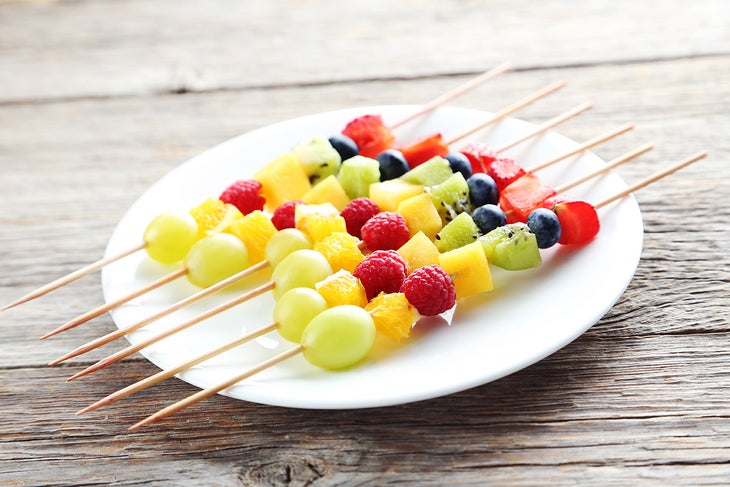 More fun than a plain old apple: thread chunks of pineapple, blackberries and strawberries on a skewer and serve with a (Greek or coconut) yogurt-lime dipping sauce.
Immune-boosting benefits: probiotics, vitamin C, berry antioxidants
Crispy Curried Shiitake Chips
For the slightly more adventurous palate (though even mushroom-haters will gobble up these crispy, crunchy chips): toss thinly sliced shiitake caps with olive oil, curry and sea salt, then roast in a single layer until crispy and golden. If your tribe enjoys garlic, add finely minced garlic cloves for an extra boost.
Immune-boosting benefits: mushroom polysaccharides, olive oil polyphenols, curcumin, vitamin D