Earth-Friendly Back-to-School Fashion Must-Haves
Heading out the door? Read this article on the new Outside+ app available now on iOS devices for members! Download the app.
Fashion-crazed high school students are often lectured with the old adage "School is a place of learning, not a fashion show." As a college undergrad, those wise words echoed in my mind as I marveled at my fellow students galumphing from class to class in stiletto heels and hair-dos that looked like they took gallons of hairspray to perfect. When I head for my next graduate seminar this fall, I'll be wearing a uniform of sorts: shoes I can dash across campus in, jeans with a bit of stretch for a comfy bike commute, and a bag roomy enough to hold all that Shakespeare, Milton, and Faulkner.
Book Bag

It's the one accessory that a student can't really do without. It needs to be roomy, durable, and, if you're aiming for cruelty-free campus cool, leather-free. This striped sack from ASOS meets all the criteria. That leather-looking trim? Polyurethane. If you can spell that without a dictionary, English class will be a breeze. 
http://us.asos.com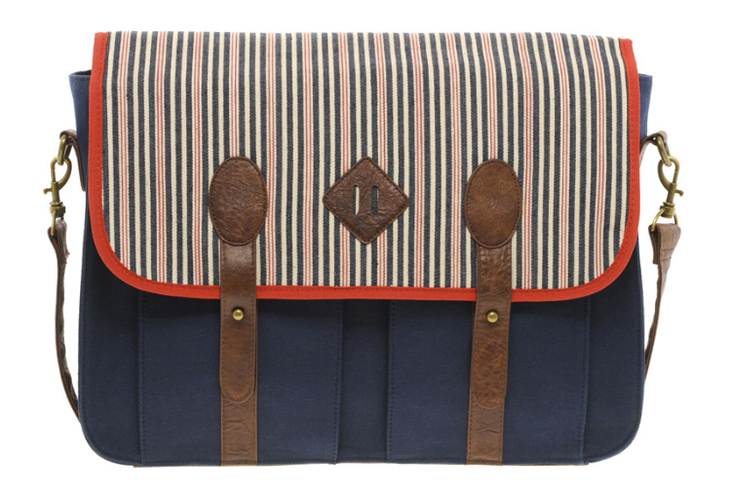 The Shoes

Tom's shoes have long been a staple among hipsters, and with good reason: They're stylish in an I'm-not-really-trying sort of way, and comfortable, too. Toms offers a good vegan selection, and they donate proceeds from every pair they sell to charities, including those that support animal and environmental causes. I like the color combo on this model, and the fact that they're made with pesticide-free cotton. 
http://www.toms.com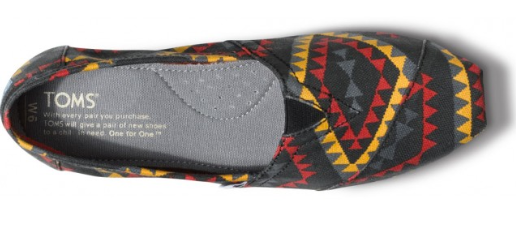 The Jeans

These jeans are the holy grail of green campus style. Not only do they come in a flattering cut, but they're made with organic cotton and just enough Lycra to give them that all-important stretch. They'll work well with flats, but I'd also pair these with heels and wear them to a Friday night off-campus poetry reading. 
http://saltsclothing.com/index.php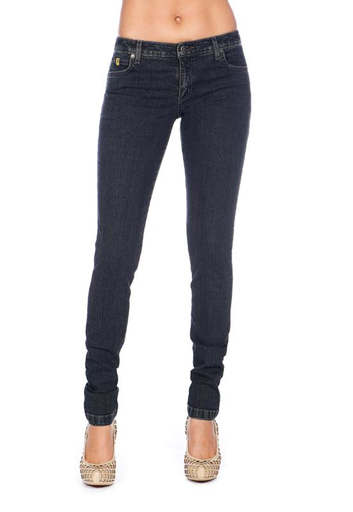 The Timepiece

Some of us kick it old-school with watches (and even turn our cell phones off while class is in session), but keep it modern with earth-friendly solar timepieces like this one from Seiko. I like the clean, no-fuss design and the fact that studying outside in the sun is sort of compulsory.
 http://www.seiko-cleanenergy.com/watches/solar/solar-2.html