Food for Thought: The Agricultural Act
Now that the four-year tug-of-war over the Agricultural Act of 2014 (aka the farm bill) has come to a ceasefire, I encourage all who were following along to take a breath. A big one.
Heading out the door? Read this article on the new Outside+ app available now on iOS devices for members! Download the app.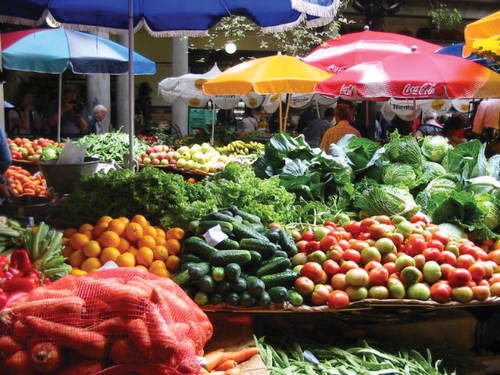 Now that the four-year tug-of-war over the Agricultural Act of 2014 (aka the farm bill) has come to a ceasefire, I encourage all who were following along to take a breath. A big one.
The 1,000-page piece of legislation, which passed January 29 after an arduous debate between Republicans protecting large-scale food suppliers and Democrats clinging to the national food stamp program, is a tightly stretched compromise, but one that will hopefully hold until the issue resurfaces in five years. What more can we ask, really, when Congress is passing a single bill to drive national policies on agriculture, food supply, and land use?
As the hype cools, I'd like to take a moment to dissect the pros and cons of the trillion-dollar bill as it pertains to land-loving, veggie-munching political junkies like myself.
Pro: Labeling
Despite protests from big-time suppliers in Mexico and Canada, the preexisting measure that requires meat to be labeled with its country of origin was carried over into the latest version of the bill. More information about where their food is coming from may inspire meat eaters to take a closer look at how their food is raised. The countries most notorious for abuse of animals destined for slaughter? Japan, China, Spain, and Australia.
Pro: Crop insurance (sushi rice galore!)
The farm bill is kind of a shoving match for people who grow food, with the government giving out prizes to whoever does the best. The biggest prizes (in this case, subsidies that cushion farmers' harvest to help them grow more) typically go to corn, wheat, and soy. But this time around, the law provides unprecedented protection for nuts, berries, and organic produce. Plus, sushi rice got a huge share, so sharpen your chopsticks and get ready for cheaper rolls!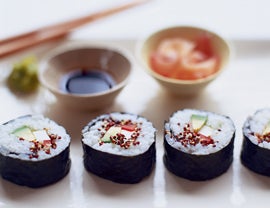 If you've been meaning to learn how to make your own sushi, this is the year! New measures in the farm bill will likely lower the cost of sushi rice.
Con: Crop Insurance (corn, corn, and more corn)
Changes aside, crop subsidies inherently provide support for big industries to get bigger. Mainly corn. America loves corn: it fattens up livestock for cheap, and it's the magic ingredient for processed foods from Twinkies to Fritos.
As Obama declared in a Michigan speech last week, "We are selling more stuff to more people than ever before … What we grow here and what we sell is a huge boost to the entire economy, but particularly the rural economy."
Good for corn? Sure. Good for our health? Perhaps not.
Pro: Virgin lands protected
Major props to Obama for defending a special measure intended to slow the rapid proliferation of soil erosion. The new farm bill reduces subsidies for farmers who grow on previously untilled land.
Con: The little guy loses
I hope you land fanatics didn't get too excited about that last pro, because successes aside, the bill still cuts conservation efforts on the whole. Many in the small growing community see this as a wasted opportunity for long-term change.
Con: Cuts to Food Stamps
The hard part about having a bill that ties farming policy to government welfare is that every win for one team means a loss for another. Despite fervent protests from Democratic legislators and national food stamp advocates, the bill brings the hammer down on the federal SNAP program that feeds one in seven Americans. It could have been worse, but it's still a huge hit for those who were already just scraping by. Officials say the average SNAP participant could lose up to $90 a month. That's serious.
Now that it has been passed, all we can do now is hope the new bill is a small step toward positive progress for the American food industry.
——————
Sammy Caiola is a freelance blogger and reporter who was recently unleashed from the Medill School of Journalism in Chicago. When not writing about the environment, health and wellness, arts, education, LGBT issues, and more, she enjoys hiking and playing the ukulele.