DAY 3: How to Store Bulk Bin Ingredients
Heading out the door? Read this article on the new Outside+ app available now on iOS devices for members! Download the app.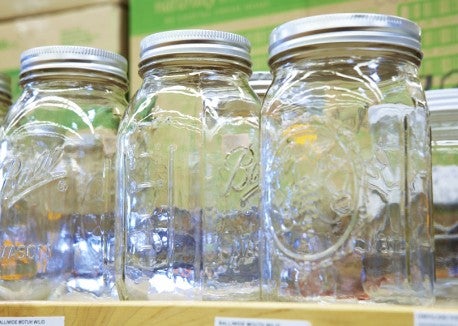 For today's tutorial, you'll learn how to store and label bulk bin ingredients in this fun video starring Spork Foods sisters Heather Goldberg and Jenny Engel. Plus, you'll see how to transfer ingredients from plastic bags to jars without spilling and a clever way to re-use a plastic bag.
But first, a pop quiz:
What's the one essential rule for bulk bin storage:
A. All containers must match so your pantry looks super organized and cute.
B. Never store bulk nuts in plain sight or you might eat them all in one sitting.
C. Containers must be air-tight.
Drum roll, please…
If you answered C, you're correct! All storage containers for bulk bin ingredients must be air-tight to maintain maximum freshness.
In Bulk Buying 101, VT food editor Mary Margaret Chappel recommends using 1 and 1 1/2-quart canning jars and labeling them with plain old masking tape and a Sharpie. But if you want to purchase some cute chalk-friendly labels, check out the selection at Etsy, where the Spork Sisters got theirs: http://www.etsy.com/search?includes[]=tags&q=chalk+label.
Today's discussion questions:
1. What type of airtight containers do you like best and why?
2. How do you re-use containers in the kitchen? For example, VT online managing editor Jolia Sidona Allen likes to re-use coffee cans for storing flours and Altoids mint boxes for storing Bay leaves.
Join the conversation below.