New Year, New Leaf
Deliciously easy ways to eat more greens
Heading out the door? Read this article on the new Outside+ app available now on iOS devices for members! Download the app.
Here's a fresh resolution for the new year: get more dark, leafy greens in your diet. The inexpensive veggies are packed with nutrients including anemia-fighting iron, bone-strengthening calcium, and mood-boosting magnesium. And when added to favorite recipes (such as smoothies, pastas, potato salad, and cream sauces) dark leafies enhance the flavors and textures of a dish as well as its nutritional profile.
The Recipes
Kale & Cauliflower Alfredo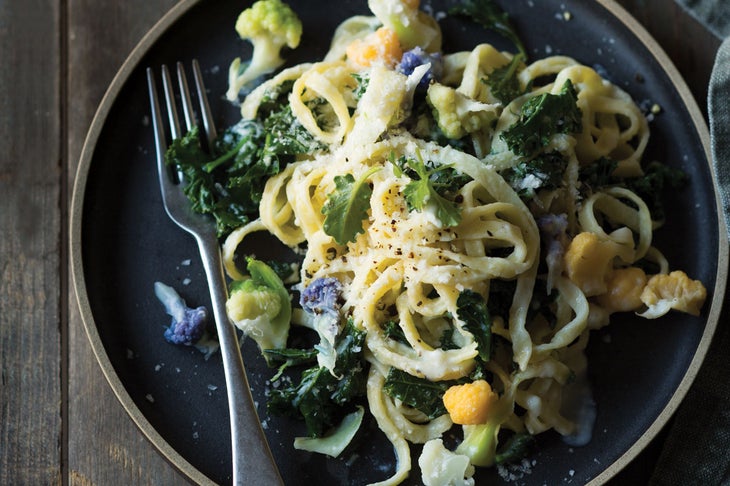 Eat without guilt or regrets. This rich, comforting pasta is lightened up with a cauliflower "cream." For a more filling dish, stir in 2 cups small, steamed cauliflower florets before serving.
Potato Salad with Mustard Greens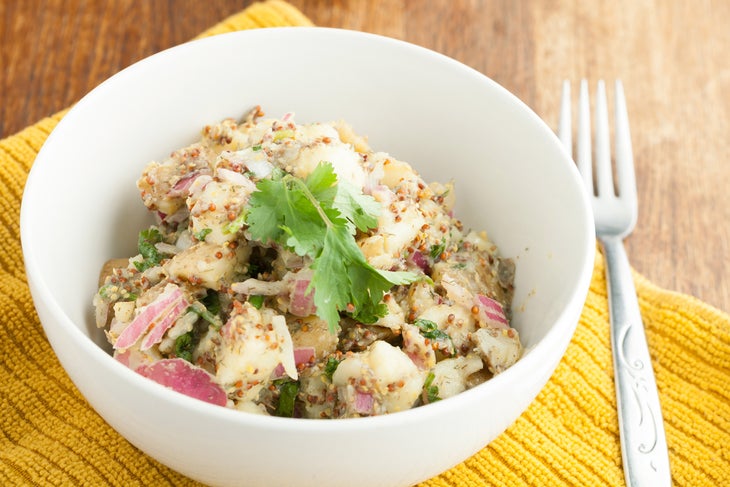 To achieve the best possible texture, both celery and potatoes are steamed for this salad.
Sweet Potato Cornbread with Collard Confetti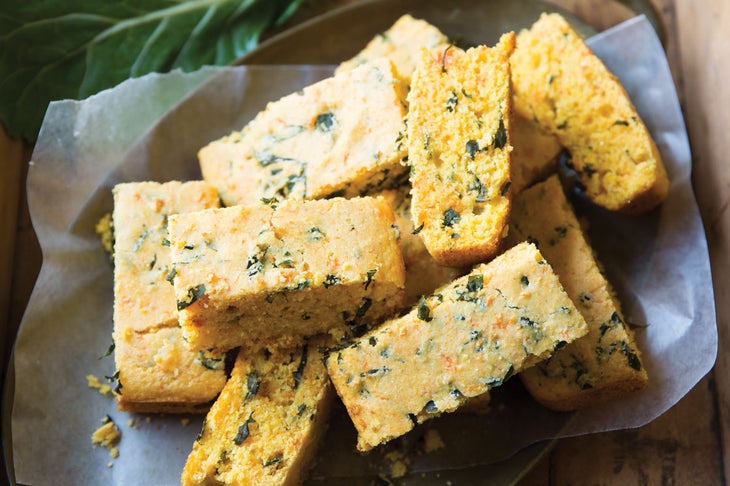 Three Southern favorites come together in this tasty quick bread. For easy chopping, fold the collard leaves in half lengthwise, slice out the center stems, then stack the leaves to efficiently cut them into 1/4-inch-thick strips.
Related: How to Make a Green Smoothie Delicious
Eggplant Parmesan with Creamed Spinach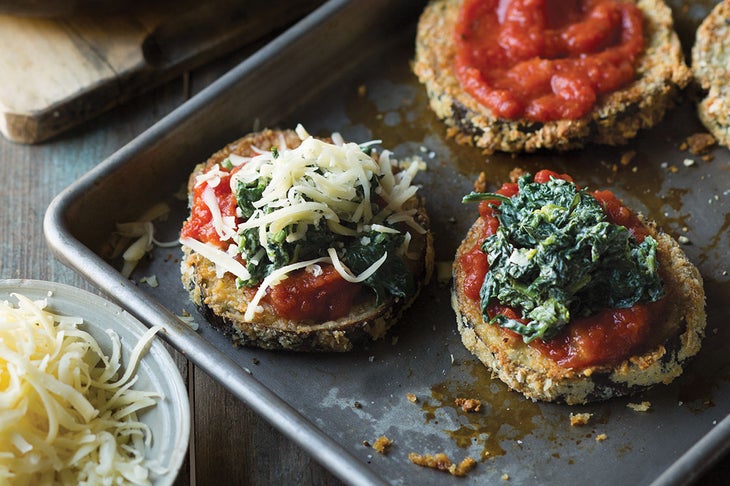 Spinach adds a modern note to this classic Italian dish.
Watercress Spaetzle with Grape Tomatoes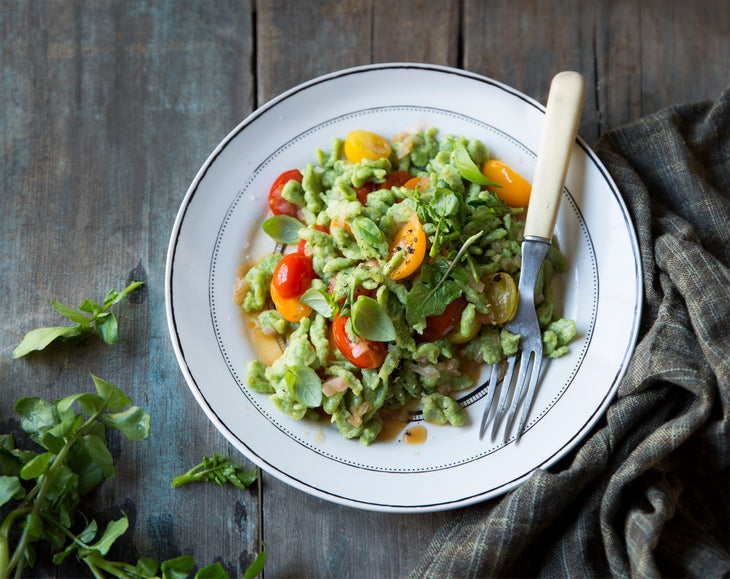 Tiny spaetzle dumplings get a gorgeous emerald color from watercress, which is blended into the soft dough.
Chard, Lime and Mint Smoothies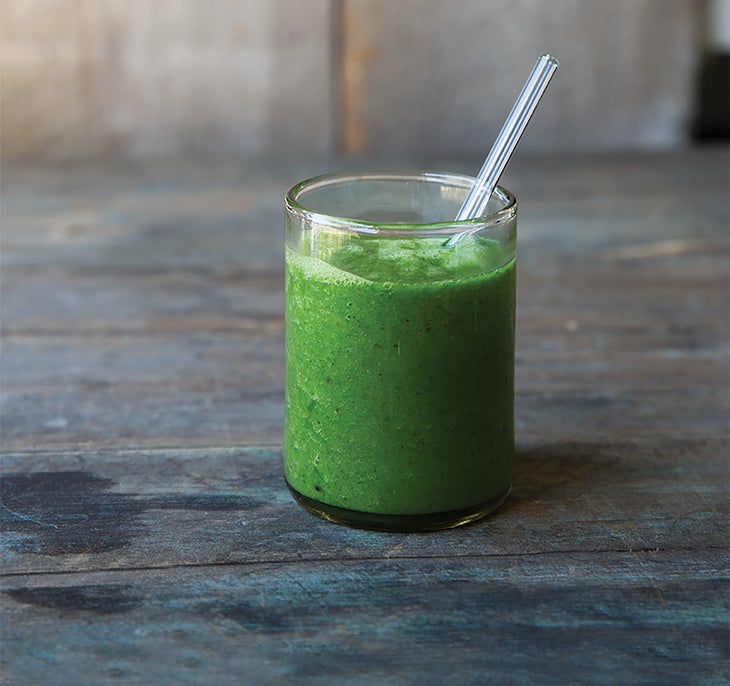 Tender Swiss chard breaks down easily in a regular blender for smoothies that need no straining. Since red chard veins can bleed color, choose green chard to keep the verdant hue. Reserve chard stems for another use.