Blackened Tofu and Coleslaw Sandwiches
Ah, sandwiches. I'll enjoy pretty much any sandwich you put in front of me and smile happily as I polish it off. However, there are "I enjoyed that" sandwiches and there are "Knock me on the floor, I think I will be marrying this sandwich" kind of sandwiches. These Blackened Tofu and Coleslaw Sandwiches are the latter. After tasting the spicy, crispy tofu and tangy, creamy coleslaw on toasted, crusty bread, you'll want to propose immediately.
Heading out the door? Read this article on the new Outside+ app available now on iOS devices for members! Download the app.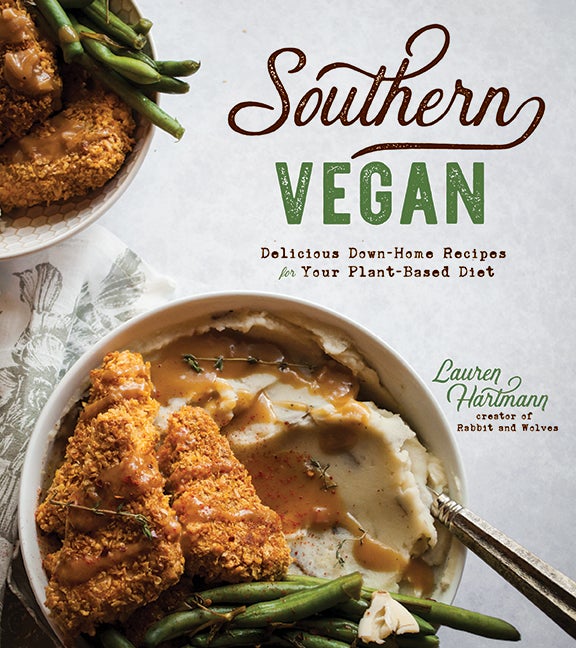 Reprinted with permission from Southern Vegan by Lauren Hartmann, Page Street Publishing Co. 2020. Photo credit: Lauren Hartmann and Julie Grace
Ingredients
Blackened tofu
1 (15-oz [450-g]) block extra-firm tofu, pressed
1 tbsp (15 ml) olive oil
2 tsp (10 g) Dijon mustard
2 tsp (6 g) smoked paprika
1 tsp salt
1⁄2 tsp ground cumin 
1⁄2 tsp black pepper
1⁄2 tsp dried thyme
Pinch of cayenne pepper, or to taste
Coleslaw
2 tbsp (28 g) vegan mayo
1 tsp apple cider vinegar
1 tsp Dijon mustard
1 tsp agave syrup
Salt, to taste
Black pepper, to taste
2 cups (680 g) shredded cabbage
1⁄2 cup (25 g) shredded carrots 
Sandwiches
4 vegan ciabatta or sourdough rolls
Vegan mayo, as needed 
Preparation
1. To make the blackened tofu, preheat the oven to 375°F (191°C). Spray a medium baking sheet with nonstick spray.
2. Slice the tofu into thin rectangles about 1⁄2 inch (13 mm) thick. Place the tofu slices in a large bowl and add the oil and mustard. Using your hands, toss the tofu and rub each slice with the oil and mustard, coating the tofu completely.
3. In a small bowl, combine the paprika, salt, cumin, black pepper, thyme and cayenne pepper.
4. Sprinkle the seasoning mixture over the tofu and toss with your hands again. Rub the seasoning evenly over all the tofu.
5. Lay each slice of tofu on the prepared baking sheet. Bake the tofu for 15 minutes, flip each slice and bake for 10 to 15 minutes more, or until the tofu is brown and firm and the seasoning is dark.
6. While the tofu is baking, make the coleslaw. In a large bowl, whisk together the mayo, vinegar, mustard, agave syrup, salt and black pepper.
7. Add the shredded cabbage and carrots to the bowl and toss to coat them in the dressing. Taste and adjust the seasonings.
8. When the tofu is done, make the sandwiches. Toast the rolls if desired. Then spread the mayo on both sides of the rolls. Top the bottoms of the rolls with the coleslaw and a few slices of blackened tofu, then place the top rolls on top of the tofu.