The Well-Stocked Vegan Pantry
Looking to stock your kitchen with shelf-stable plant-based items? Let this comprehensive guide help you build a healthy, vegan kitchen pantry.
Heading out the door? Read this article on the new Outside+ app available now on iOS devices for members! Download the app.
Ideally, your diet is made up of lots of fresh fruits and vegetables. But sometimes circumstances (snowstorms, floods or pandemics) require shelf-stable options. The best choices: protein-rich, gluten-free, low-sugar options that can serve as the basis for healthy meals. Here, 16 essentials for any well-stocked vegan pantry:
1. Almond butter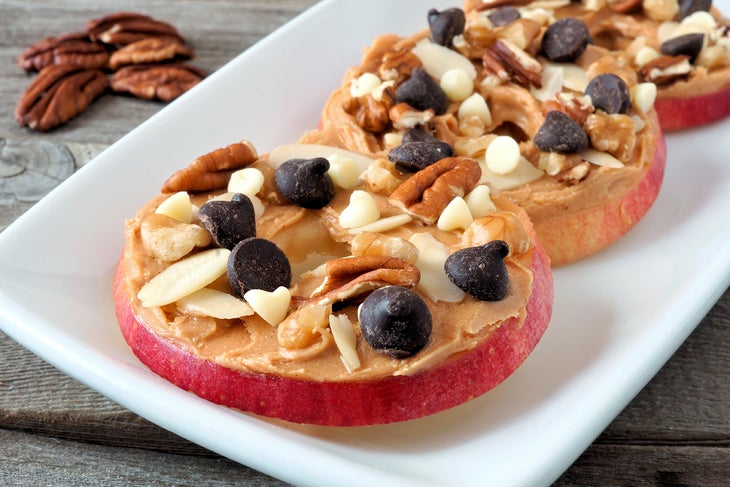 It's high in protein and vitamin E, important for immune health. Cashew butter and other nut butters are also excellent choices. Spread them dried apple chips, stir into soups or stews, or use as the base for homemade vegan cream sauces and cheeses.
2. Black beans
They're loaded with protein and fiber, and black beans are especially high in protective antioxidants. Other good choices: kidney, chickpeas and white beans. Keep both dried (more economical) and canned (fast and easy) versions on hand for soups, salads and hummus.
3. Brown lentils
High in protein, fiber and magnesium, they're faster-cooking than dried beans. Red lentils and black lentils are also good sources of antioxidants. Use them in sloppy joes, chili, soups and stews, or sprout whole brown lentils for a fresh, crunchy topping for salads.
4. Quinoa
It's higher in protein and antioxidants than rice, and faster and easier to cook. Use in soups and salads, toss with roasted root vegetables, or grind into flour for pancakes and bread.
Related: All About Quinoa

5. Soy milk
It's high in protein, and most varieties are fortified with calcium and vitamin D, especially important if you're not getting out in the sun as much as usual. Fortified almond, oat, hemp or rice milk are other good options, for cereal, baking or smoothies. And canned coconut milk makes an excellent base for creamy soups and sauces.
6. Olive oil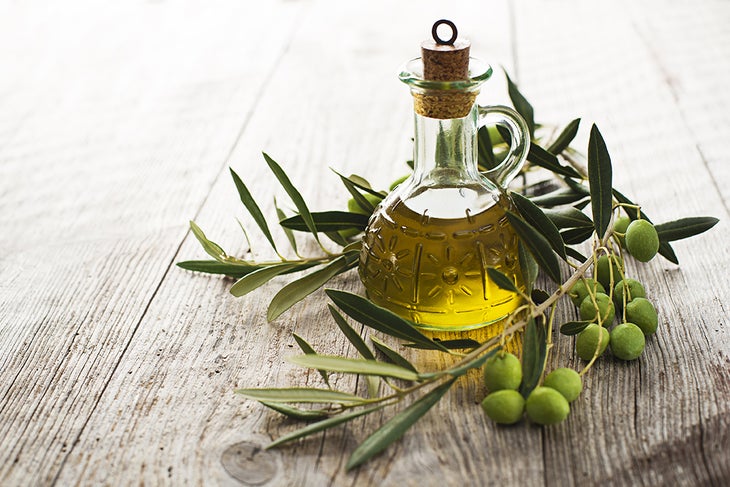 Loaded with antioxidants and healthy fats, olive oil is one of the most versatile choices for cooking, dressings or dipping bread. Also important: coconut oil, for baked goods, spreads and nut-based sauces.
7. Chia seeds
They're loaded with fiber and omega-3 fats, especially important for immune function. Other seeds to keep on hand: pumpkin, flax and hemp. Add them to salads or cooked vegetables, or use flaxseeds as an egg alternative in baking.
Related: Blueberry Chia Jam
8. Apple cider vinegar
It's high in anti-viral and anti-bacterial compounds—plus, it's flavorful and easy to use in a variety of recipes, from salad dressings to homemade vegan cheese.
9. Nutritional yeast
Rich in B-vitamins and minerals, nutritional yeast adds fast, easy flavor to any dish. Sprinkle it on popcorn and pasta, use it in soups and stews, add to homemade flax crackers or blend it with nut butters for dressing or sauces.
10. Pasta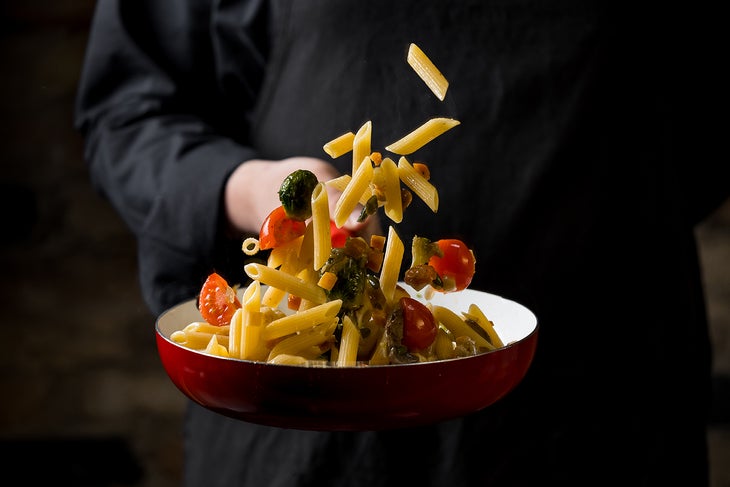 For a fast, easy and affordable dinner for a family, nothing beats pasta. Choose whole-grain or gluten-free varieties, or for extra protein and fiber, look for legume-based pastas. Use them in baked casseroles or hearty bean soups, or toss into salads.
11. Canned tomatoes
They're loaded with lycopene and other immune-boosting antioxidants, and super-versatile. Choose a variety of options, including diced, crushed and pureed tomatoes and tomato paste, and use them in pasta sauce, chili, stews, soups, salsa and dips.
Related: 4 Ways to Preserve Food At Home
12. Brazil nuts
One of the best sources of immune-supportive selenium, they're also high in fiber, magnesium and vitamin E. Other good choices: almonds, cashews, walnuts and pistachios. Add them to salads, grain dishes and oatmeal, or soak overnight and use as the base for a vegan cream sauce.
13. Kale chips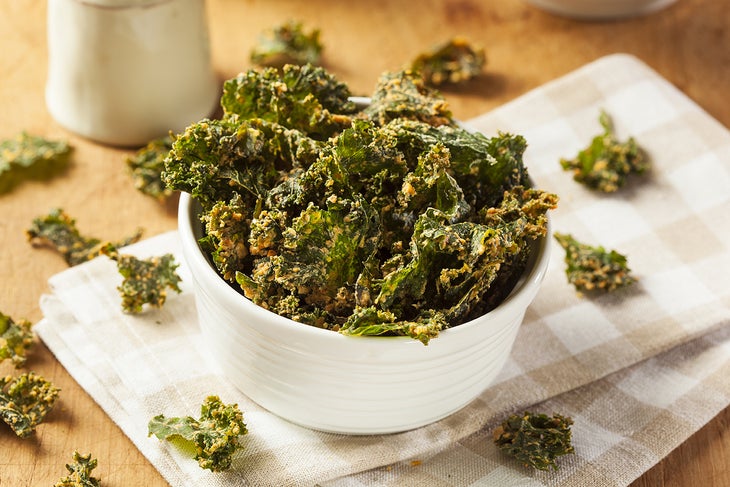 When salads may be in short supply, kale chips are an excellent source of beta-carotene, plus calcium and magnesium. Sweet potato chips and root chips are other good dried veggie choices. Serve them with hummus or salsa, or use as a crunchy topping for soups.
14. Dried blueberries
As an alternative to fresh fruit, dried berries are loaded with antioxidants and vitamin C. Or look for dried strawberries, apple chips or mango slices, and add them to oatmeal, cereal, pancakes or baked goods.
15. Prunes
Rich in fiber and packed with immune-boosting antioxidants, prunes can also keep you regular when you're not moving around as much. Use them as a natural sweetener in cookies, muffins or homemade energy balls. Dates and raisins are other good options.
16. Canned pumpkin
It's an excellent source of carotenoids and fiber, and super-versatile. Use it as a base for a creamy soup with coconut milk and spices, puree it with white beans for a dip, or add to anything from muffins to pancakes