Heading out the door? Read this article on the new Outside+ app available now on iOS devices for members! Download the app.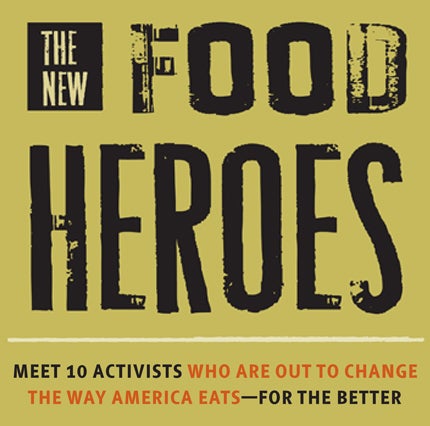 Fruitanthropist: Rick Nahmias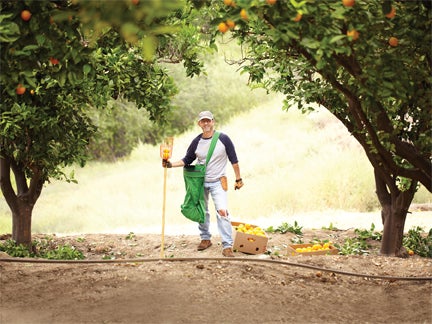 Jam-packed with freeways and real estate development, greater Los Angeles sprouted up on land once used to grow fruit. "Half a million acres in Southern California were once commercial orchards, and though there are very few contiguous orchards left, many of the trees remain," says photographer Rick Nahmias. "I had a dog that was growing older, and as I slowed our walks, I began to see how much fruit was going to waste."
Nahmias decided that if he could find a way to pick it, the proverbial low-hanging fruit could feed those in need, and the Food Forward program was born. He gathered a group of friends for a pick, and harvested 85 pounds of tangerines to give to the SOVA Community Food and Resource Program. "They politely accepted it, and never expected to see us again," he says. In the three years since, Food Forward has rescued nearly 1 million pounds of produce.
"We are SOVA's largest supplier of fresh fruit, and donate to 30-plus agencies in three Southern California counties," Nahmias says.
Food Forward finds fruit-laden trees, gets permission to pick them, and organizes volunteer-led picks to harvest the fruit for food banks and other agencies feeding the community's most vulnerable: "We have 1,700 active volunteers, and more than 3,500 on our mailing list."
Nahmias calls it a four-way win: "Home owners get a tax deduction, food pantries get free produce, volunteers get to have an immediate impact on hunger, and the hungry get access to fresh, nutritious food."
It also instills compassion for the people who bring us our food—a group Nahmias has documented in his art and educational exhibition The Migrant Project: Contemporary California Farmworkers (themigrantproject.com): "When I hear people complaining that their necks are stiff, I don't laugh, but I do tell them that there are people who do this eight hours a day, six days a week."
Fast-Food Futurist: Ray White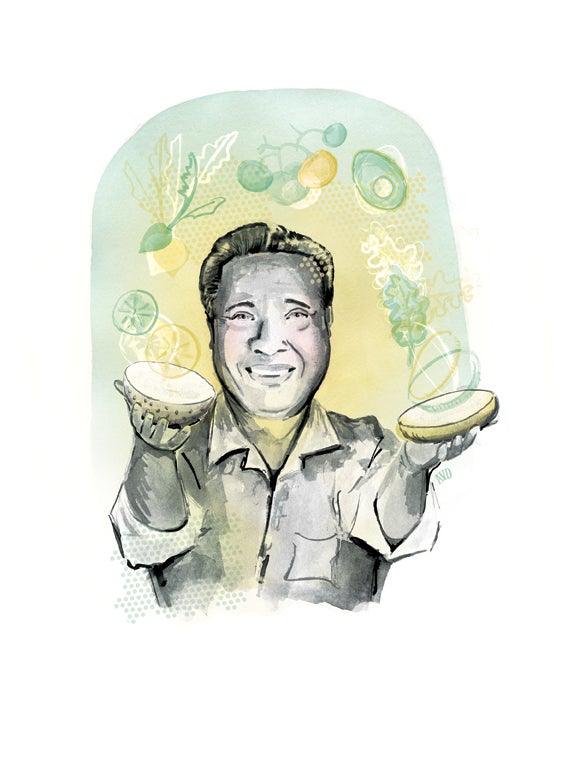 When investors Kevin Boylan and T.K. Pillan found themselves tiptoeing into middle age with high cholesterol, hypertension, and weight issues, they recognized a business opportunity. Their wish: to offer healthful food in a fast-casual restaurant environment. With no restaurant experience between them, they recruited chef Ray White to help create the West Coast juggernaut that is The Veggie Grill.
White built a menu around veg versions of classic comfort foods: "We have a Crispy Chickin' Plate with cauliflower-mashed potatoes and porcini mushroom gravy. We have Carne Asada, 'Crab' Cakes, and an array of burgers that knocks people out."
"We know that 95 percent of our customers are regular meat-eating people" he says. "We don't believe in preaching. Our motto is 'Taste and Believe.' If we can get the average customer to come back once a week for healthy meatless meals, that's a big accomplishment."
The Veggie Grill currently boasts seven locations in Southern California and two in Oregon. But they don't intend to stop there. "We want to take this thing national, to have a Veggie Grill sitting catty-corner to every McDonald's in the U.S.," says White.
Farm Bill Demystifier: Dan Imhoff
Much has been made of the health problems arising from the standard American diet, which tends to be meat-oriented and heavy on processed foods. Year after year the media and our elected officials exclaim that changes must be made and Americans deserve to eat healthful food.
One way to make those healthful changes is to retool our nation's Farm Bill, says Dan Imhoff, author of Food Fight: The Citizen's Guide to the Next Food and Farm Bill. "The Farm Bill comes around every five years or so, and it is like the Olympics of food policy, where the big medals get handed out," he explains. "We end up with these crazy, convoluted 1,000-page bills because there are so many players with very different interests battling for million- and billion-dollar subsidies. There's a lot of reward there for industrial farmers who engage in chemically driven monocropping, or run confined animal feedlot operations. But there's really not much there for the average citizen in terms of local food production or sustainable agriculture."
This summer, our elected officials have been hammering out the 2012 Farm Bill, which must be passed by September 30. If you want a clear picture of what all the fuss is about, Food Fight spells it out in a highly readable way.
"The average citizen is starting to wake up to the reality that this bill affects every one of us in a very fundamental way," Imhoff says. "This is our money, and our bill, and it should be used to uphold a social contract that cares for our land and our health rather than enriching commodity power players."
Straight Talker: Tracye McQuirter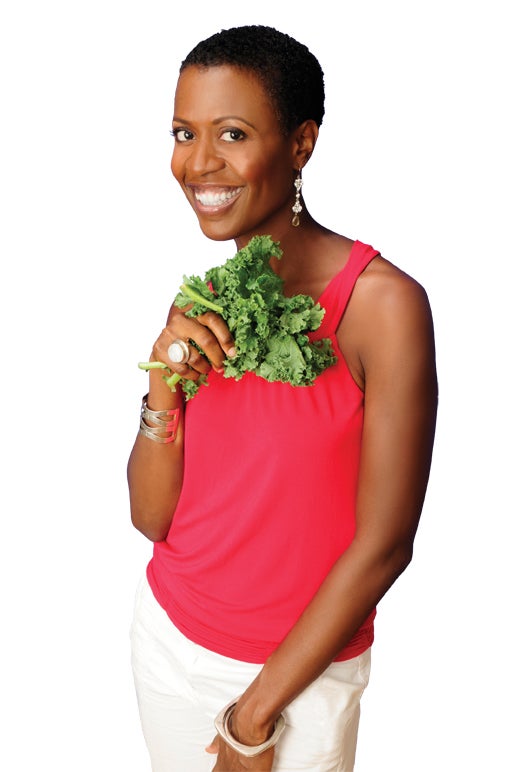 Author, speaker, and public health expert Tracye McQuirter, MPH, has been promoting veganism for the past 25 years and continues to get the word out with her best-selling book, By Any Greens Necessary: A Revolutionary Guide for Black Women 
Who Want to Eat Great, Get Healthy, Lose Weight, and Look Phat.
McQuirter points out that African Americans have been pioneers in the plant-based food movement, including starting the first vegan health food stores and cafés in the nation's capital in the 1980s. "Yet many in the black community are experiencing an explosive health crisis related to the unhealthy animal-based 
foods far too many eat today," she says. "It's especially critical with black women 
in this country, about 80 percent of whom are overweight, and 50 percent are 
obese. With that comes increased risk of diabetes, heart disease, high blood pressure, stroke, and cancer. We need to be targeted with information about how a plant-based diet can change all that."
"Information and access are key," adds McQuirter. "While food deserts are a real challenge for many people throughout the country, we have to remember that communities of color have a strong legacy of successfully organizing around and providing access to good, healthy food in our communities for decades. We need to continue to organize through our faith-based, civil rights, and social justice organizations, and fraternities and sororities to bring healthier foods into our schools and communities."
Champion of Sustainability: Diane Hatz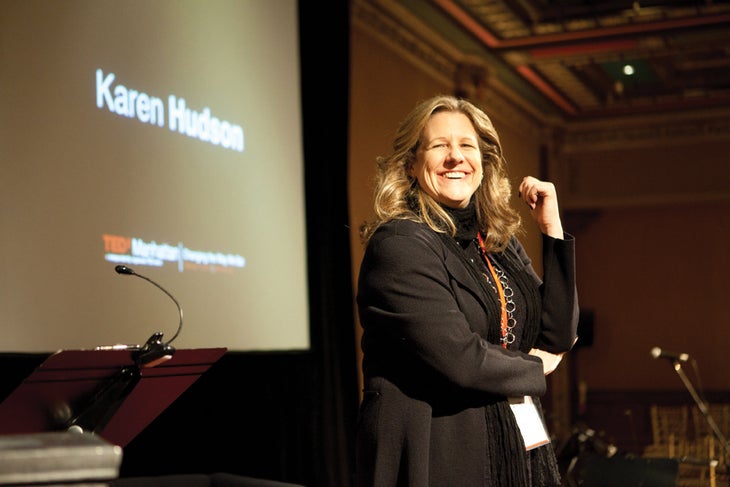 Diane Hatz has graced VT's pages before—as producer of The Meatrix videos and founder of Sustainable Table. Now she's moved into a new realm as cofounder and director of The Glynwood Institute for Sustainable Food and Farming, and igniter of TEDxManhattan's "Changing the Way We Eat" program, for which she organizes talks by leading thinkers in the sustainable food movement, posts the videos online, and helps spark viewing parties nationwide.
At Glynwood, she's set an ambitious agenda. "The biggest thing I'm looking at right now is the problem of waste and access to food," she says. "We have a huge amount of waste in this nation, so we have enough food for everyone, but it's not getting to the people who need it. We leave significant amounts of some harvests to rot in the fields; we throw away large quantities of food every day because we don't plan well on a personal level. We are looking for ways to change that."
Hatz also works with Glynwood's Keep Farming Program. "We work with groups who are interested in keeping farming relevant and viable on the local level, and help them communicate with city governments to understand that farming is a productive, aesthetically pleasing, positive economic asset to any community," she says. "We start those conversations about keeping farmers on the land, limiting development, and changing zoning laws."
Water Warrior: Wenonah Hauter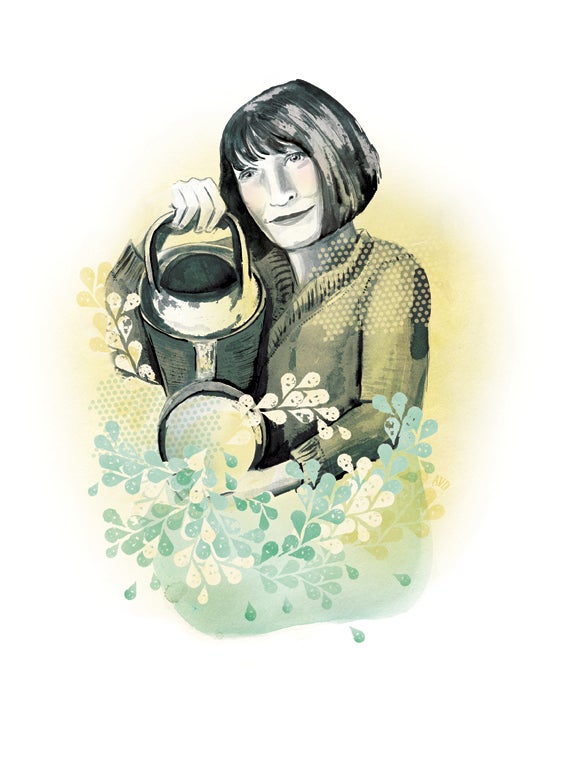 Wenonah Hauter is here to remind us that without healthy water, there can be no healthful food. She's executive director of the nonprofit Food and Water Watch, which she describes as dedicated to organizing the grassroots on big-picture issues that affect the natural world and people's health. "We are fighting for what we really want, not just the best that can be negotiated in Washington," Hauter says.
Right now FWW is focused on educating the public about the devastating process of hydraulic fracturing (aka fracking), which is used to free up natural gas. "Fracking is basically like exploding a giant pipe bomb deep underground using millions of gallons of fresh water, sand, and chemicals," she explains.
Once unleashed, chemical-laden fracking water can seep into the groundwater. What's more, fracking has been linked with earthquakes, and chemical spills are common. A 2011 report by the U.S. House of Representatives Democrats Committee on Energy & Commerce found that the top 14 oil and gas companies used a combined total of 750 chemicals in the process, some of which are known human carcinogens or hazardous air pollutants: "We know [fracking] kills animals pastured on fracking sites, and it pollutes water that should be used for agriculture. It goes largely unregulated, because the oil and gas industry is exempt from federal environmental laws."
FWW is "working with communities in many of the 33 states where fracking is happening or proposed; educating people about the tremendous waste and pollution of water; and encouraging passage of bans and moratoriums at the local and state levels, because [fracking is] too dangerous to pursue," she says.
Haute Vegan Chef: Tal Ronnen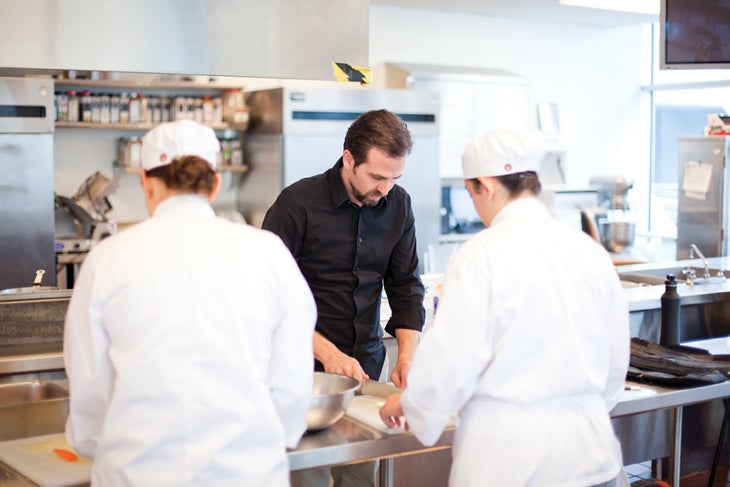 Chef Tal Ronnen has a message for the culinary world at large: vegan food can be complex, sophisticated, and delicious—and it belongs on the menus of fine-dining establishments everywhere. He created, maintains, and updates the vegan menus at the luxurious Wynn and Encore resorts in Las Vegas.
"I became a vegetarian toward the end of high school, when I got exposed to plant-based eating through friends. 
I eventually went vegan," he says. Quickly evolving beyond beans and rice, Ronnen felt a calling to create haute veg cuisine. He pursued his culinary education at Natural Gourmet Institute. Unpredictably, he's teamed up with Le Cordon Bleu to teach at its U.S. campuses.
Ronnen has catered Ellen DeGeneres and Portia De Rossi's wedding; whipped up the first vegan dinner in U.S. Senate history; and, famously, put Oprah on a 21-day vegan cleanse. He also wrote The Conscious Cook, the first vegan cookbook to grace The New York Times best-seller list. It is beautiful, it is inspiring—but it is not for everyone. "The recipes in the book are a little more advanced and aimed at the community I am a part of: the chef community," he explains. "I intended for it to have a ripple effect in the industry, and hopefully trickle down to the consumer with healthy new options."
School Food Saviour: Amie Hamlin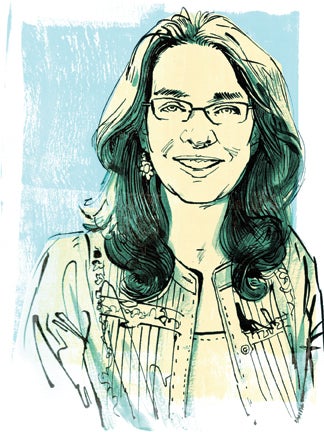 In 2004, Amie Hamlin wrote a New York State legislative resolution that a plant-based entrée be made available daily to public school students, and that nutrition education should strive to include information about healthful vegan options and multicultural eating patterns. After the resolution's unanimous passage, "Starting the New York Coalition for Healthy School Food was a natural next step to implement its recommendations," Hamlin says. "Our subsequent success is the result of the work of many committed individuals."
The organization's Wellness Wakeup Call is nutrition education delivered via a school's morning announcements; its Cool School Food program partners with restaurants such as Ithaca's famed Moosewood and Manhattan's Candle Café to develop recipes for schools. NYCHSF currently works with 13 schools in New York City (with more than 50 on a waiting list) and nine in Ithaca, N.Y.
To help nurture youngsters' critical thinking skills regarding food, NYCHSF is developing a curriculum called Food UnEarthed: Uncovering the Truth About Food. And this past spring, the organization released its recipes to more than 14,000 schools nationwide via the Alliance for a Healthier Generation.
Urban Farmer: Taja Sevelle
Singer-songwriter Taja Sevelle made a name for herself in the late '80s with her first single, "Love Is Contagious," but it wasn't until she flew into Detroit to cut a record in 1998 that she realized her true calling. "When I was there, 
I became intimately acquainted with job loss and poverty, and the effects of jobs being shipped overseas," she explains. "And I saw the devastating effects of urban blight."
But Sevelle saw something else that gave her a spark of hope. "There were so many empty lots, and giant tracts of abandoned land," she says. "I thought, 'Why don't we just plant food on this land so that people don't go hungry?'"

Starting with three gardens in Detroit (at Marygrove College, the Michigan State Fair Grounds, and on a lot owned by a faith-based organization), she launched Urban Farming with $5,000 of her own money and inspired homeowners to grow gardens of their own. "Gardening is powerful," she says. "It's a way to get rid of hunger and empower people, and you can see the difference growing in your own city, or in your own yard."

Today, the Urban Farming Global Food Chain constitutes more than 59,000 community, residential, and partner gardens worldwide. Community gardens installed by Urban Farming are open to anyone needing food who wants to come pick from them—no work is required, and no judgment attached.
Planet Protector: Anna Lappé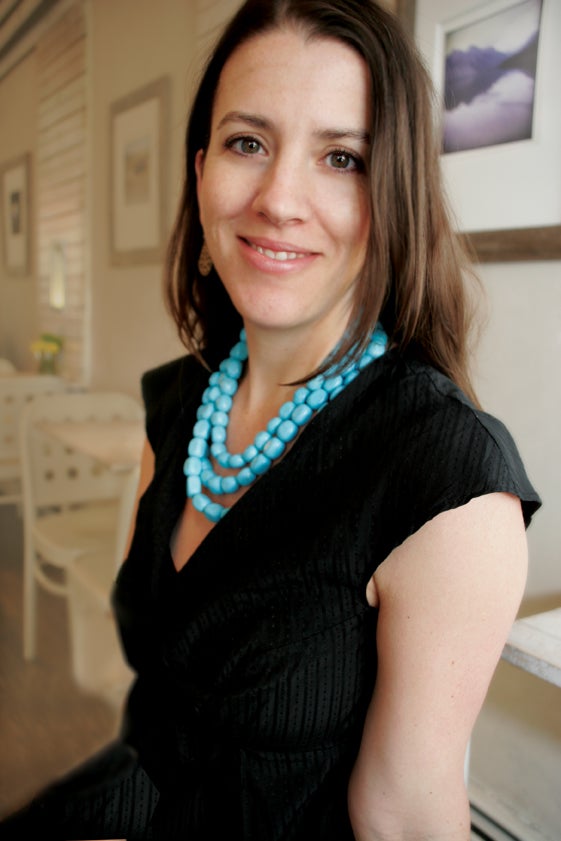 The links between human and environmental health are intimate ones, and Anna Lappé asserts,
"What's good for our bodies is good for the planet."
She has taken up the mantle of her mother, Frances Moore Lappé, author of the 1971 eye-opener Diet for a Small Planet, which explained how a grain-fed meat-centric diet contributes to food scarcity.
Anna Lappé's message, which she outlines in Diet for a Hot Planet: The Climate Crisis at the End of Your Fork and What You Can Do About It, focuses on the links between industrial agriculture and the climate crisis.
"If you want to eat with the climate in mind, you absolutely must reject factory-farmed meat and dairy," she says. "Instead, eat foods that are ecologically and organically produced. Choose whole foods, with minimal processing and packaging."
That's a simple message, though it's hard to get people to embrace it. Lappé is attacking the problem on multiple fronts. She's globally active with her mother through the Small Planet Institute, which functions on a political level; she's personally active with her online efforts via the Real Food Media Project, which is launching a series of Web videos (and an action center this fall) about sustainable food and farming to give people tools they can use.