8 Essential Tools Every Cook Needs
The right piece of equipment can make all the difference when cooking. Here, chef James Smith, a resident cooking instructor for our sister publication Clean Eating, shares his all-time favorite tools.
Heading out the door? Read this article on the new Outside+ app available now on iOS devices for members! Download the app.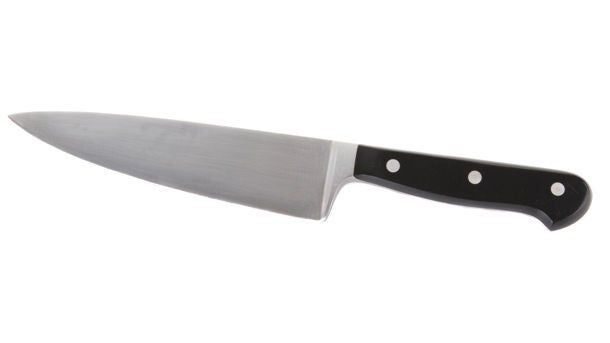 1. Chef's Knife
This tool is by far one of the most important foundational tools in your kitchen. Because you use the chef's knife for so much of your prep time, it's very important for it to be comfortable and well balanced. I tested a couple of knives before choosing my first knife: the Victorinox 10-inch chef's knife with a rosewood handle.
This was the first knife I used in my apprenticeship at Scaramouche restaurant. My first chef mentors Keith Frogget and Chef Boban Matthews were adamant that knife skills were essential. Being able to use a knife with precision and speed became my mission.
Learn how to cook the way nature intended—clean and with wholesome plant-based ingredients. Register now for our Intro to Clean Vegetarian Cooking & Nutrition course with chef James Smith!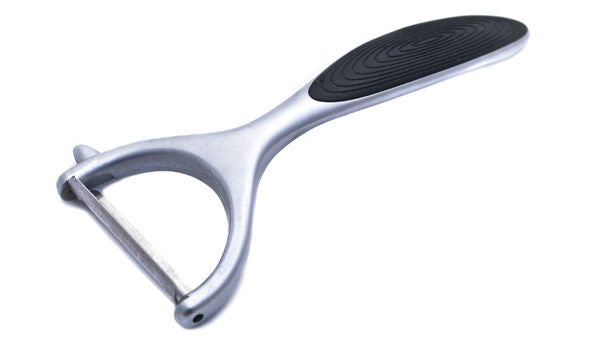 2. Y-Shaped Peeler
I believe that this is the best peeler, although some might prefer the straight swivel variety. A sharp peeler is the key to reducing your prep time. It will also ensure that your vegetables are clean and clear of any blemishes that can show up in you dishes.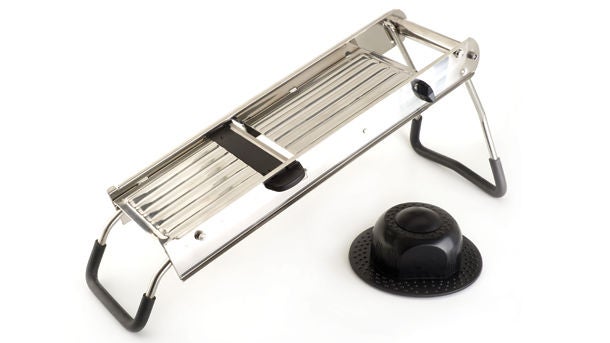 3. Mandolin
The Mandolin is a tool that has been used in every professional kitchen I've worked in. There's still no replacing the ability to make precision cuts with a knife, but, when speed is needed, the mandolin can be an important addition to your tool chest.
In a professional kitchen, you'll most likely find a French mandolin; it's a stainless steel device that sits on the countertop and can cost as much as three or four hundred dollars. It usually has several blade options and can slice vegetables as thin as paper. It can also julienne veggies and, with the turn of the mechanism, cut French fry potatoes. For the home cook, there are cheaper plastic varieties. These generally have different blade options as well.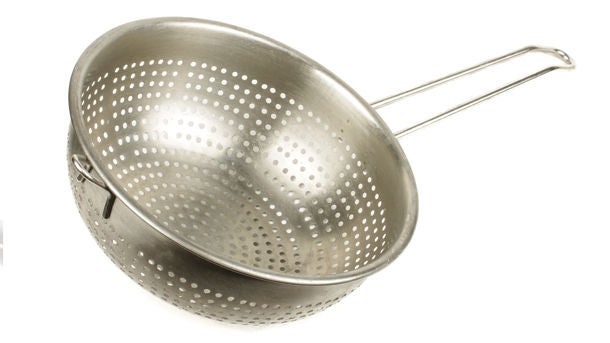 4. Pasta Strainer (Colander)
In a restaurant, we used large stock pots and colanders to strain pasta in large batches. But, as we have moved onto having many varieties of pasta offerings we started working in smaller batches, cooking al minute (to the minute). The pasta strainer is a bowl-shaped, stainless steel tool with a handle and is designed to strain smaller amounts of pasta. It has smaller perforations so the pasta doesn't slip through.
Its can also be used as a scoop. I use mine for removing vegetables from boiling water and as a blanch basket when I want to cook vegetables for just a minute and then refresh so I can do many batches and not have to keep re-boiling more water for the next batch.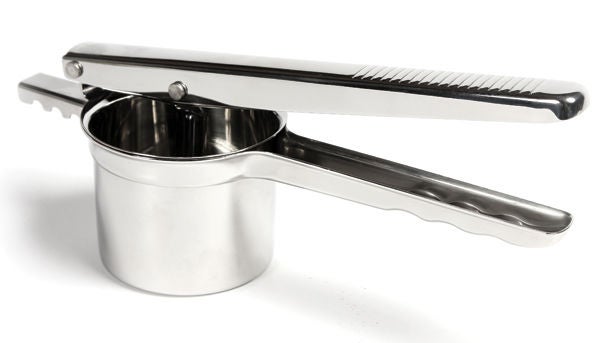 5. Potato Ricer
I love mashed potatoes, and one of the hardest things to do is create soft, velvety, creamy mashed potatoes without the gooey texture. If you overwork potatoes, they can become sticky and unpleasant. By cooking them and pressing them through a ricer, you achieve a lovely texture.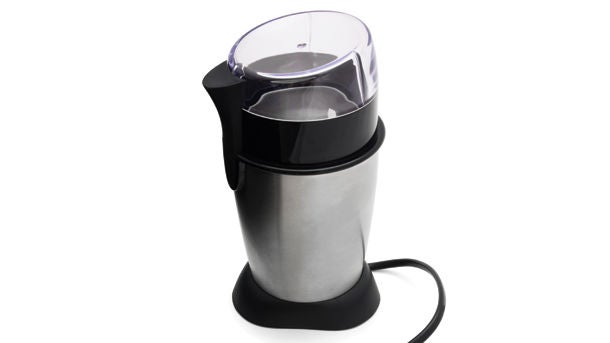 6. Spice Grinder
One of the tools I carry with me everywhere is a spice grinder. I use one that has a removable bowl for washing, so I avoid flavor cross contamination. It can be used to grind your coffee beans or toasted whole spices for ultimately fresh spice flavors that can be added to your recipes.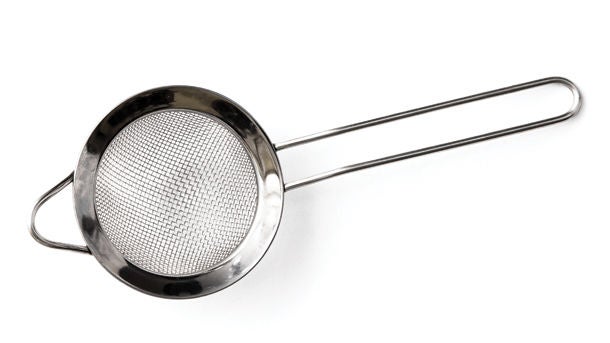 7. Mesh Strainer
A fine mesh sieve is a tool I think everyone should have. I use it to strain stocks or sauces for a perfect velvet texture, which can make all the difference in a recipe. Use it to strain any liquid to create a smooth consistency.
Learn how to cook the way nature intended—clean and with wholesome plant-based ingredients. Register now for our Intro to Clean Vegetarian Cooking & Nutrition course with chef James Smith!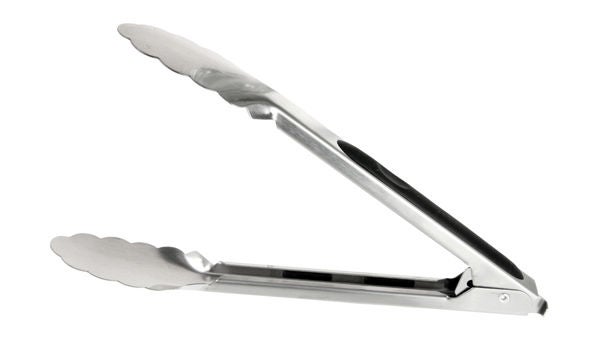 8. Kitchen Tongs
Walk into any restaurant and you'll see the cooks on a restaurant line holding kitchen tongs. They are used to pan fry foods, turn over foods when reaching into the oven (and even to help remove hot pans from the oven). I also use them to place the finished foods precisely on the plate. They are a workhorse, and I have used many in my career and my favorite is the high tensile steel type with a bend at the articulation instead of a spring and pin mechanism. I also like the version that has a dipped in the silicon handle material for no slip and also some heat resistant support