Best Cacao Nibs
If you've never tried cacao nibs before, don't get them confused with chocolate chips. They're very, very different things. While chocolate chips are sweet, yummy, and best for baking, with no nutritional content, cacao nibs are on the bitter and nutty side. They're even crunchy and come with a range of health benefits. They provide energy, antioxidants, fiber, iron, calcium, magnesium, and potassium. And while you can add cacao nibs to many of the same items you would chocolate chips — baked good, granola bars, or trail mix — the uses go much further. Cacao nibs find an easy home in cereal, yogurt, oatmeal, and more. Interested in trying this one-of-a-kind snack food and ingredient? Already addicted to these treats and looking for the best?
Heading out the door? Read this article on the new Outside+ app available now on iOS devices for members! Download the app.
Best for Cacao Connoisseurs
Healthworks Cacao Nibs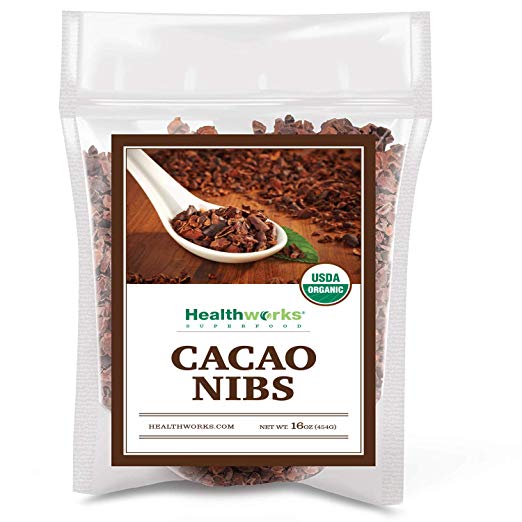 Raw, Organic, Straight from the Farm. Long-time cacao consumers will appreciate this option's transparency and delish factor!
What We Liked:
Cacao nibs are a natural snack with very little processing. And with the Healthworks option, the processing is even less than what you might find with other bags of the same product. You'll easily see how unrefined these nibs are, coming straight from the Peruvian farms where the ingredient is harvested. Because of this, you might find the occasional stem or pebble mixed in with the nibs, which is why this option is best for long-time connoisseurs who are used to sorting all-natural nibs and then grinding them for their use. Get it now.
Best for Beginners
Viva Naturals – Organic Cacao Nibs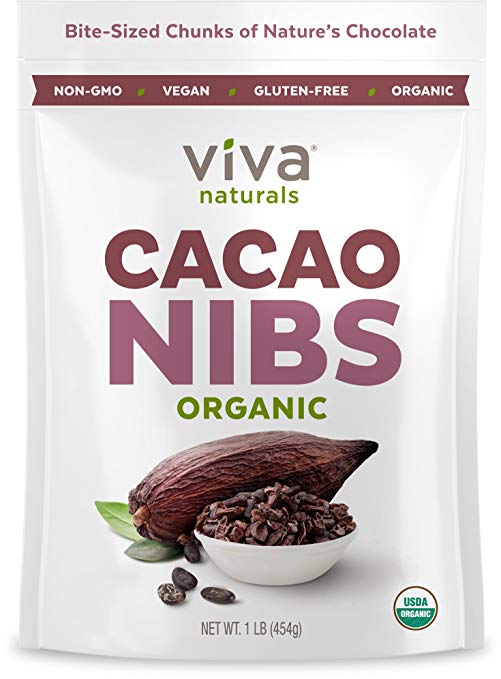 Easy on the Palate. If you're seeking something still slightly sweet to replace your chocolate addiction, consider these cacao nibs. They're worth a try.
What We Liked:
These cacao nibs are roasted, so while they can't be considered complete and purely raw, the roasting does lend them a slightly sweeter flavor. We think they'll be more palatable to those who have never had cacao before. We found the Viva Naturals brand nibs easy to use and to incorporate into our daily snacks and meals. We experienced minimal sorting and grinding that is often needed in order to take care of bits of shell that might have been included in the packing process. Get it now.
Safest on the Market
Terrasoul Superfoods Raw Organic Cacao Nibs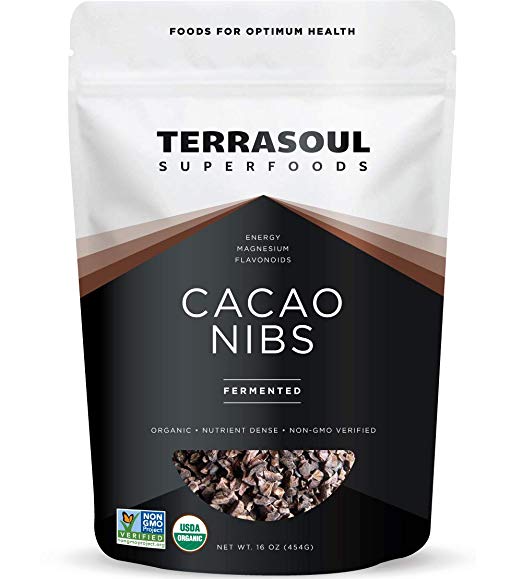 Avoid Harmful Ingredients. Yes, you read that correctly: sometimes cacao nibs contain harmful ingredients, but that's not the case with this brand.
What We Liked:
On occasion, you'll find cacao nibs that contain heavy metals such as lead and cadmium, but that won't be the case with the Terrasoul brand. All of the brand's cacao nibs are third-party lab tested at origin for those exact heavy metals. Then, once the nibs arrive at the processing facility in the United States, they undergo multiple other tests at an additional third-party location before packaging. Customers may request to see the lab results at any time. We appreciated that transparency and this great option. Get it now.
Most Intense Flavor
PURE NATURAL MIRACLES Cacao Nibs
Rich, Dark, Intense Cacao. The flavor of cacao isn't for everyone, but for those who enjoy it, they'll love this cacao nib option.
What We Liked:
You'll be hard pressed to find another cacao nib brand that offers the same level of bold, rich, and dark flavors as Pure Natural Miracles. These dark, uniformly sized nibs have both an intense smell and taste, making a little go a long way. If you like the flavor of cacao, you'll love snacking on these on a regular basis. And, if you're just getting used to the flavor, you'll find that throwing just a bit of these nibs into a baking project will infuse the entire item with a hit of outrageously wonderful chocolate. Get it now.