Best Hot Pots
It's hard to think of a single kitchen appliance that packs more versatility into a compact design than a hot pot. Whether you need to boil water for tea, make a small bowl of noodles in your dorm, or host a full-blown Chinese-style hotpot dinner at home, an electric hot pot can do it all. We've pulled together a handful of great hot pot options spanning different sizes, prices, and functions, to help you find the right one for you. Maybe you're looking for a small, budget-friendly choice to cook oatmeal in your apartment, or maybe you're in search of a restaurant-style hot pot for big group dinners—whatever you're after, we've got you covered. See the top picks below.
Heading out the door? Read this article on the new Outside+ app available now on iOS devices for members! Download the app.
Most Affordable
Proctor Silex 32oz Adjustable Temperature Electric Hot Pot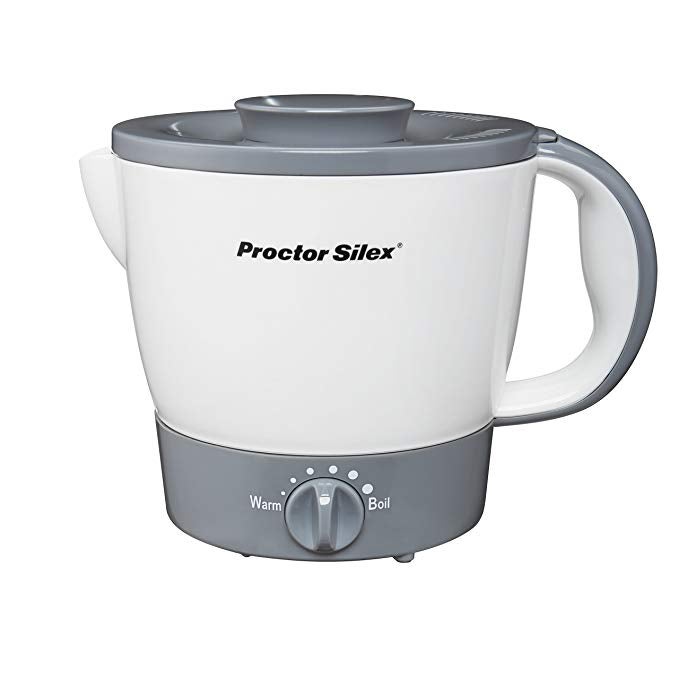 Simple and Budget-Friendly. As the most affordable option on our list, this electric hot pot is a great budget-friendly pick for quickly boiling water and making soups and noodles.
What We Liked:
Featuring adjustable heat settings and a simple design, this Proctor Silex is an excellent choice for those looking for a no-fuss, affordable appliance that can boil water, heat soup, and cook noodles in manageable portions. We found it to be useful in dorm rooms, offices, and small apartment kitchens. Get it here.
Best Restaurant-Style
Sonya Shabu Shabu Hot Pot Electric Mongolian Hot Pot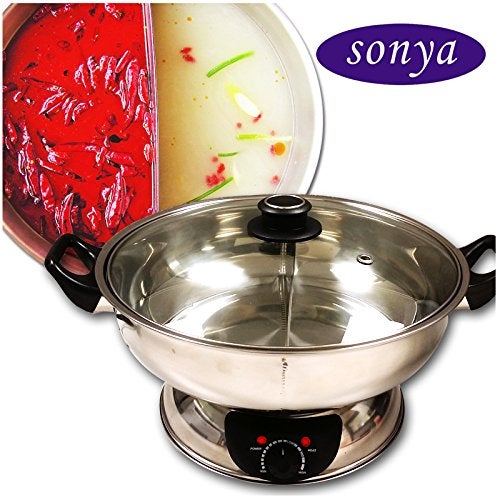 Keep Flavors Separate. Featuring a split-structure design that allows for two separate flavors to cook at once, this selection stands out as an excellent choice for enjoying restaurant-level "hot pot" at home.
What We Liked:
With its 5 liter capacity and two separate sides, this hot pot from Sonya can cook enough to satisfy a crowd with different tastes. We thought it was perfect for those who wanted to bring the fun of shabu shabu and Mongolian hot pot right into their home. Get it today.
Best for Personal Cooking
Dezin Electric Hot Pot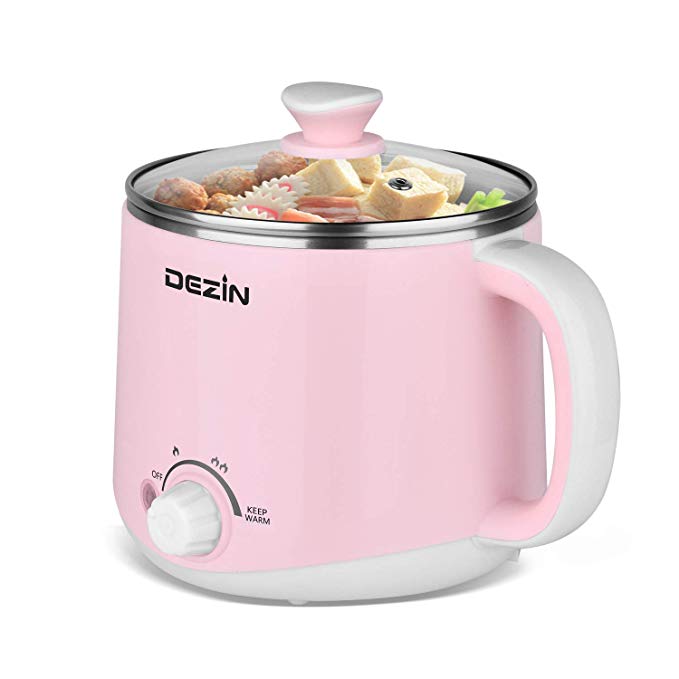 Cute and Compact. With its 1.6 liter capacity and dual-power options, this Dezin electric hot pot offers a compact way to make soups, noodles, dumplings, and more, all in an adorable pink design.
What We Liked:
Featuring a keep-warm function and a glass cover, this Dezin hot pot can cook and even sauté a wide range of foods in a compact size. Again, this is an especially smart choice for those in dorms or small apartments. Get it now.
Most Versatile
Maple Enjoy Hot Pot, Suki & BBQ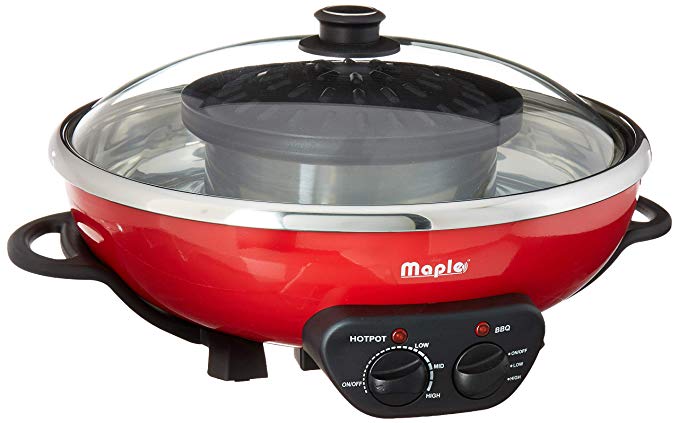 Hot Pot Plus Barbeque. Combining a hot pot with a barbeque grill, this Maple hot pot is the most versatile option on our list—ideal for those who want to enjoy both hot pot and barbeque for a next-level dinner at home.
What We Liked:
With separate controls for the hot pot and barbeque functions, this Maple hot pot can cook up yummy hot pot while also searing up delicious Korean BBQ. It's easy to enjoy even the most elaborate of dishes in no time. Get it here.