Best Pressure Cookers
Pressure cookers come with a variety of helpful uses. The airtight container puts food under (as you might guess) a lot of pressure, cooking it extremely quickly. It also ensures food retains moisture and creates a sanitary cooking environment. All of this makes pressure cookers excellent for canning projects, cooking large quantities of food, cooking tougher items that need extra moisture, and more. If you've been thinking of purchasing a pressure cooker and aren't sure where to start, take a look at these four options and what they can offer you. We're offering them up as our top picks.
Heading out the door? Read this article on the new Outside+ app available now on iOS devices for members! Download the app.
Best for Canning
Presto 01781 23-Quart Pressure Canner and Cooker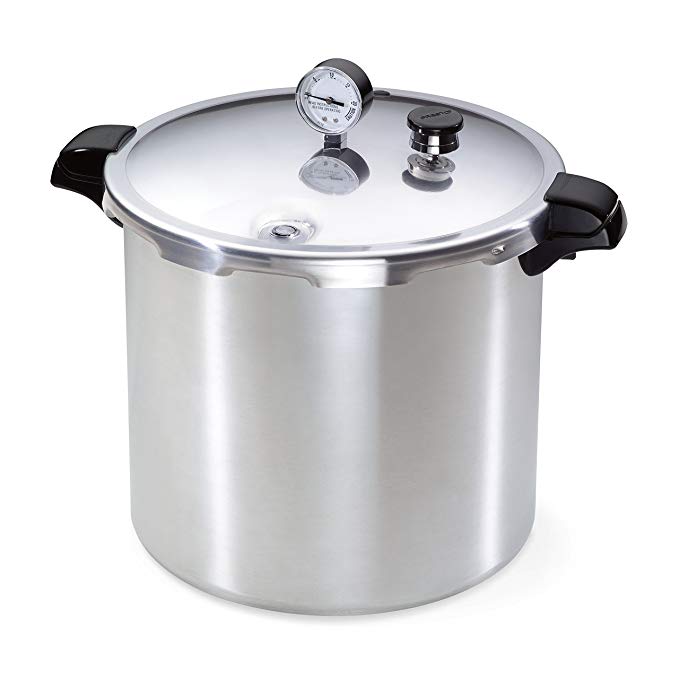 Long-Time Fans Love This Cooker. Lots of space means you can get more cooking done in less time. Pressure-cooking pros stand by this option for a reason.
What We Liked:
This extra-large, 23-quart pressure canner and cooker is perfectly suited for those who want to undertake a large cooking project, especially canning. You can easily can jars upon jars of vegetables and homemade products such as jams and salsas. Additionally, the cooker comes with a 12-year warranty, meaning you can count on quality for more than a decade. Get it now.
Best for Beginners
T-fal Pressure Cooker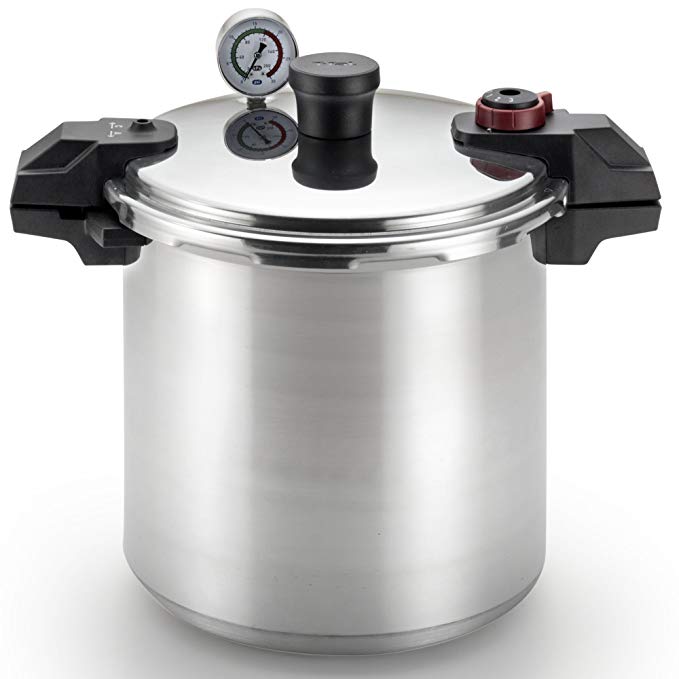 Easy to Use. This pressure cooker offers all the bells and whistles needed to make you feel in control and at ease using it at home.
What We Liked:
It's no secret that pressure cookers do come with a bit of risk. Used incorrectly, they can prove a real hazard in the kitchen. After all, you're bringing a heavy metal cylinder to an extremely high pressure within your home. This cooker will put you at ease, though. You'll be glad to know it comes with a deluxe pressure gauge dial for easy monitoring, a selective pressure control with three options, and a five-point security system to ensure the safety of you and your family. We appreciated the emphasis on protection here. Get it today.
Best for Small Projects
Presto 01241 4-Quart Aluminum Pressure Cooker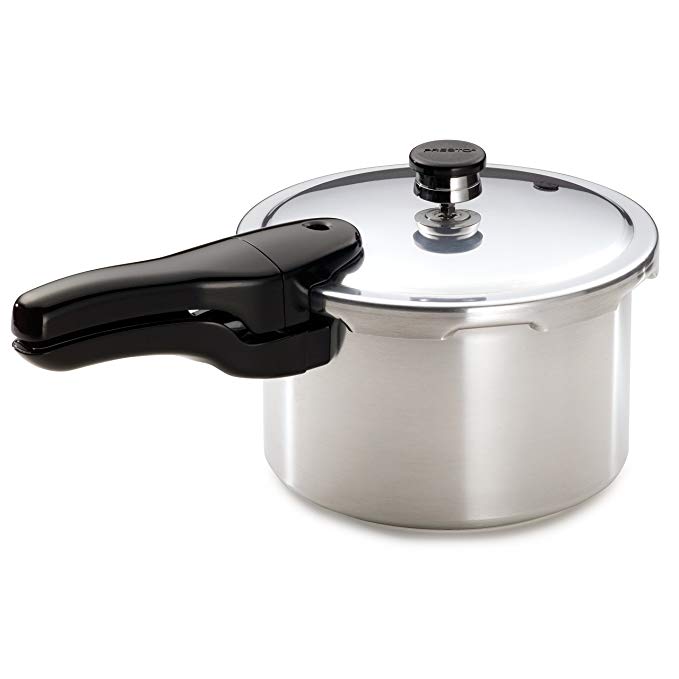 Great for Singles and Couples. A perfect fit for those who have no idea what they'd do with 23 quarts of food. Keep it simple with this pick.
What We Liked:
If the previous pressure cookers seem too large for your needs, you may want to stick with this Presto aluminum pressure cooker that's much smaller — only four quarts. Because of its very small size and the fact that it's dishwasher safe, you can start incorporating this pressure cooker into your everyday cooking routines, as it's suitable for cooking small portions. Get it here.
Best on a Budget
IMUSA USA A417-80801W Stovetop Aluminum Pressure Cooker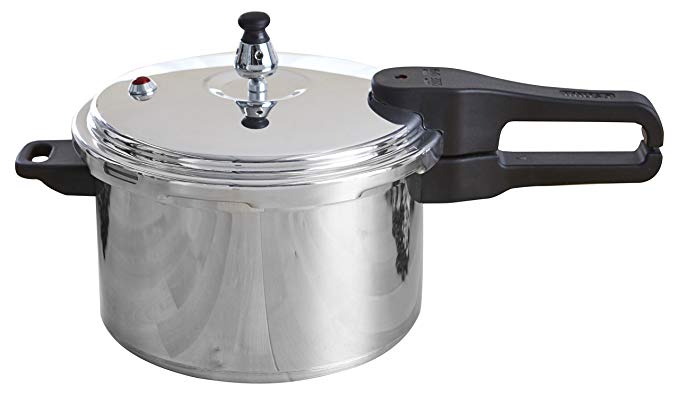 Invest for Less. Go with a budget option that allows you to try the pressure cooker way of food prep without breaking the bank.
What We Liked:
If you've never used a pressure cooker before, then you likely don't want to drop up to $100 on one, only to find that you don't enjoy using it. So, try this pressure cooker for less than $30 and see if you'd like to invest in something larger and more expensive. At seven quarts, it's suitable for small families and does many of the same things a larger pressure cooker does, speeding up the cooking of dried beans and other tough items by up to 70 percent. These also make terrific gifts for home chefs! Get it now.