Best Snack Crackers
We admit it: we're cracker snackers. We love the crunch of a good cracker, and we love the snackability of bite-sized treats like Cheez-Its and Goldfish. Whether for snack time at home, for a break at the office, or for vegging out on the couch and binge-watching your favorite show, crackers are a tasty alternative to chips and other munchies. Here are our top four cracker selections. Get crackin' and snackin' that bring serious flavor, satisfying crunch, and a bit of fun to the table.
Heading out the door? Read this article on the new Outside+ app available now on iOS devices for members! Download the app.
Cheesiest
Cheez-It Original Cheese Crackers – School Lunch Food, Baked Snack, Single Serve, 36 Count (1.5 Ounce each), 54 Oz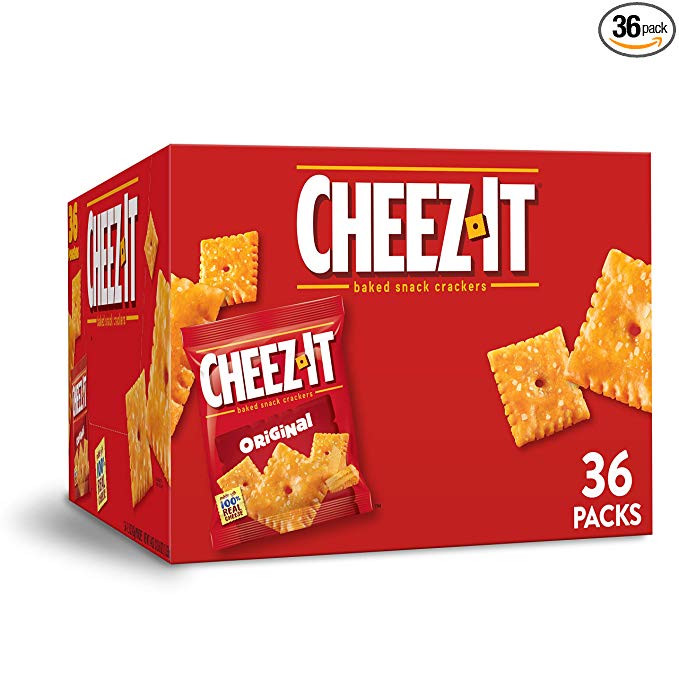 One of a Kind Taste. Snacking doesn't get any cheesier—or tastier—than Cheez-It Original Crackers. Experience 100 percent cheese!
What We Liked:
When we feel the need for cheese, we reach for Cheez-Its. This bulk box of single-serve Cheez-It snacks puts 36 bags of the bite-sized wonders at your fingertips. We appreciated these pouches for school lunches, office snacking, ballgame treats, and more. It's a classic flavor many enjoy. Buy it here.
Most Fun
Pepperidge Farm Goldfish Cheddar Crackers, 45 Oz, Multi-pack Box, 30-count 1.5 oz. Snack Packs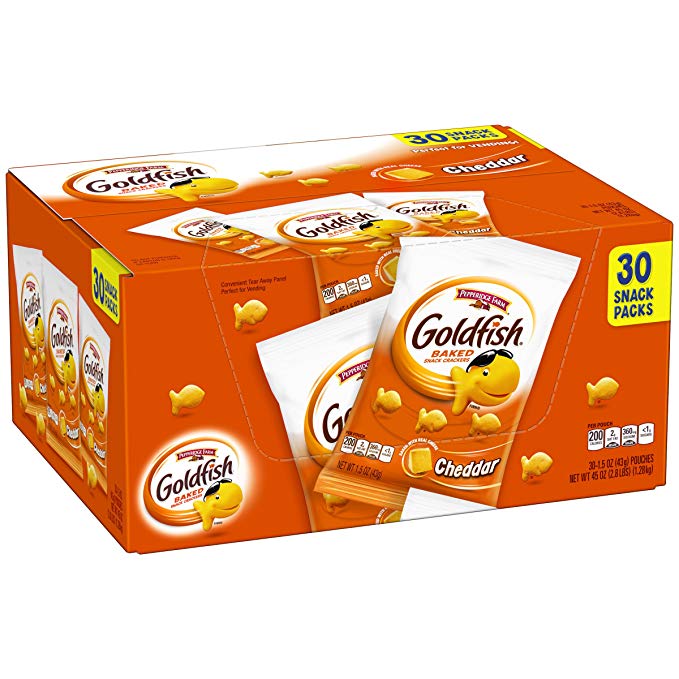 Snack All Day. Almost every kid loves Pepperidge Farm Goldfish, and this multi-pack box of single-serve packs is the perfect way to keep them on hand.
What We Liked:
Crunchy, cheesy, and so much fun! To boot, they're baked, and they aren't that greasy kind of cheesy. The light and munchable Pepperidge Farm Goldfish pouches have been making kids smile for more than 60 years. They're the perfect bite-sized snack for little fingers, but adults love them, too! Buying them in bulk is a smart idea, and this 30-pack box is a great way to do just that. Buy it now.
Most Groovy
Cheez-It Grooves, Crunchy Cheese Snack Crackers, Sharp White Cheddar, 9oz Box
Cracker and Chip in One. Are they crackers, or are they chips? They're both, and they're delicious! Makes for a great after-school or road trip snack.
What We Liked:
Ever wish your Chez-It was more of a chip and less of a cracker? Cheez-It Grooves makes your wish come true. You get all the cheesy goodness of your snack-time favorite baked into a light and crispy chip. You'll meet with bold flavor and bigger crunch. The Sharp White Cheddar flavor is milder than the original and perfect for game time, party time, school lunches, and late-night snacks. Be warned—once you start eating them, it's hard to stop.
Best for Guests
365 Everyday Value, Assorted Entertainment Crackers , 8.8 oz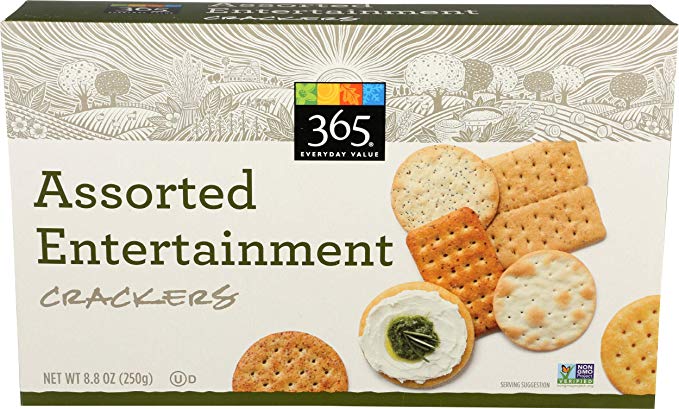 All-Star Lineup. With six different varieties of crackers, 365 Everyday Value has something for everyone. You'll make plenty of palates happy with this assortment.
What We Liked:
One box of crackers, and a multitude of possibilities for creating tasty hors d'oeuvres for your next gathering! This includes veggie crackers, graham wafers, entertainment crackers, water crackers, wheat entertainment crackers, and poppy seed with pepper crackers. They're certified GMO-free, certified kosher, and certified vegetarian. Snack away, one and all! Buy it here.