The Best Chocolate Chip Cookies
It's hard to beat a perfectly baked chocolate chip cookie. Whether you like it soft and gooey or browned and crunchy, a chocolate chip cookie is one of the most classic treats there is. So, we've pulled together a few great options for you to choose from to stock up on this favorite snack. We've included cookies that suit a variety of preferences, from classic ingredients for full indulgence to keto-friendly and allergy-friendly choices. Whatever your restrictions and preferences, you should be able to find a delicious pack of chocolate chip cookies among our picks below.
Heading out the door? Read this article on the new Outside+ app available now on iOS devices for members! Download the app.
Best Classic, Crunchy Taste
Famous Amos Chocolate Chip Cookies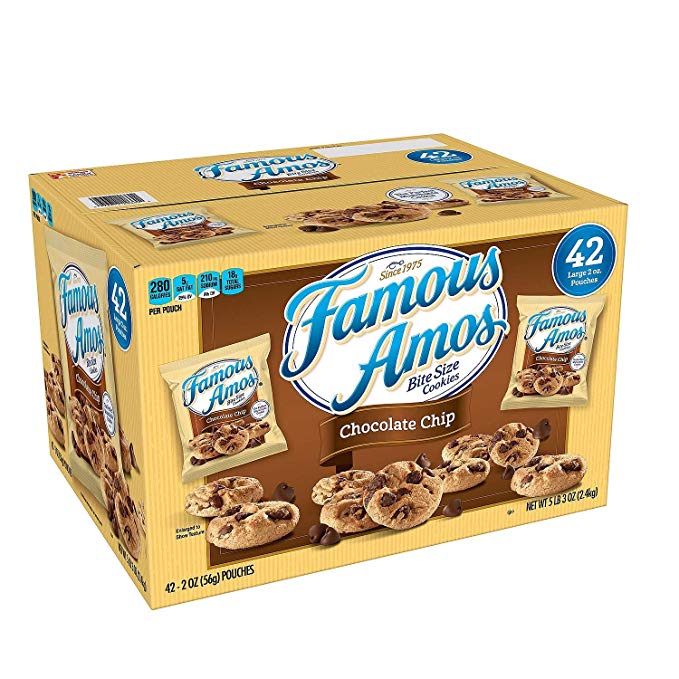 Easy Cookie Snack Pack. Coming in a large supply of 42 packs that are two ounces each, this box of Famous Amos cookies is a great pick for those looking for convenient snack packs of bite-sized cookies in a classic taste.
What We Liked:
These individually wrapped two-ounce packs can be a yummy addition to lunch boxes or an easy, on-the-go snack. Boasting a unique flavor and a crunchy texture, these Famous Amos chocolate chip cookies are a classic choice for a convenient, bite-sized treat. Buy it here.
Best Keto-Friendly Cookie
HighKey Snacks Keto Cookies, Chocolate Chip
Low-Carb Option. Low in sugar and net carbs, and made with natural ingredients like coconut oil and almond flour, these cookies offer an easy way to enjoy a tasty treat while on a ketogenic diet.
What We Liked:
If you're following a keto or low-carb diet and need a tasty treat to satisfy those sweet-tooth cravings, these keto-friendly cookies from HighKey Snacks are a great choice, boasting only two grams of net carbs per serving. Get it here.
Best Large Cookie
Grandma's Chocolate Chip Cookies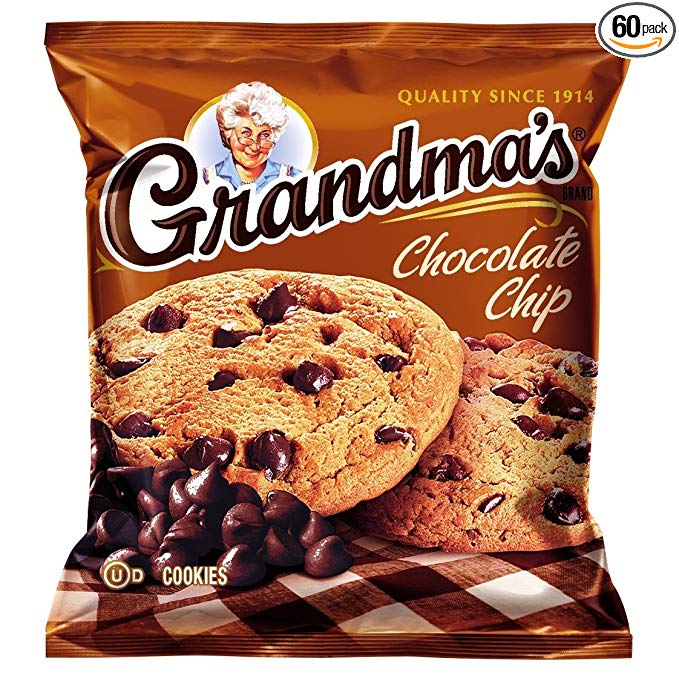 Soft and Indulgent Cookies. Featuring 60 packs of two large, soft-baked cookies, Grandma's Chocolate Chip Cookies are a great choice for those looking for a full-size cookie offering full indulgence.
What We Liked:
If you prefer your chocolate chip cookies to be soft and gooey rather than browned and crunchy, these chewy cookies from Grandma's are a great pick. Coming with two large cookies per pack, they are also the only non-bite-sized option on our list — perfect for a seriously indulgent treat. Get it now.
Best Allergy-Friendly Cookie
Enjoy Life Soft Baked Cookies, Chocolate Chip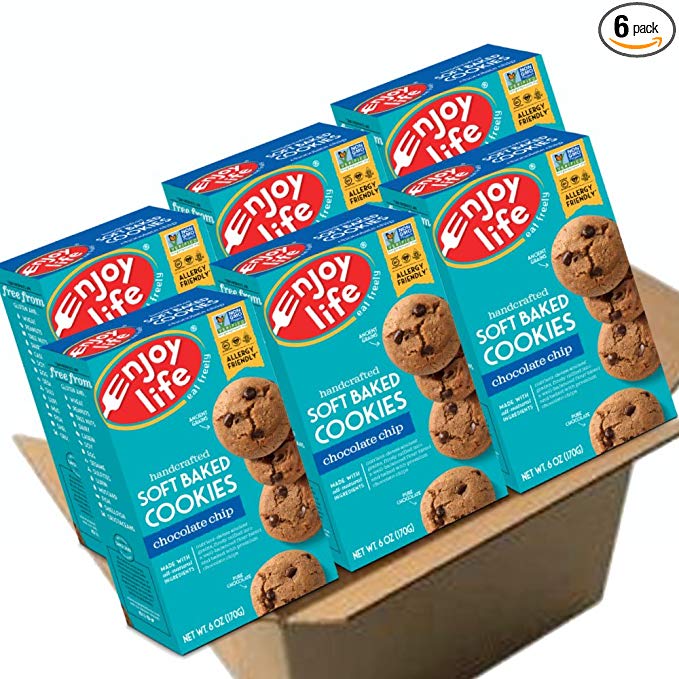 Nut-Free and Gluten-Free. Free from dairy, peanuts, tree nuts, eggs, gluten, wheat, soy, and other common allergens, these chocolate chip cookies are made to be a yummy pick for those with common allergies and dietary restrictions.
What We Liked:
Priding themselves on providing a tasty, reliable option for those with dietary restrictions, these Enjoy Life cookies come with 12 allergy-friendly cookies per box — though readers with severe allergies should still be sure to read the ingredients closely. Buy it here.