The Best Dark Chocolate Bars
Think you have to go to a specialty retailer in order to find delicious dark and gourmet chocolate? Think again. You can purchase all kinds of scrumptious and healthy dark chocolate right on Amazon. Whatever your tastes in chocolate, there are bars, truffles, and candies galore for you. We're taking a look at some premium dark chocolate available to you so you can stock up on the best of the best. Keep reading for our top selections. We think you'll be chocolate-crazy for all of these!
Heading out the door? Read this article on the new Outside+ app available now on iOS devices for members! Download the app.
Best Ultra-Dark Chocolate
Lindt Excellence Bar, 90% Cocoa Supreme Dark Chocolate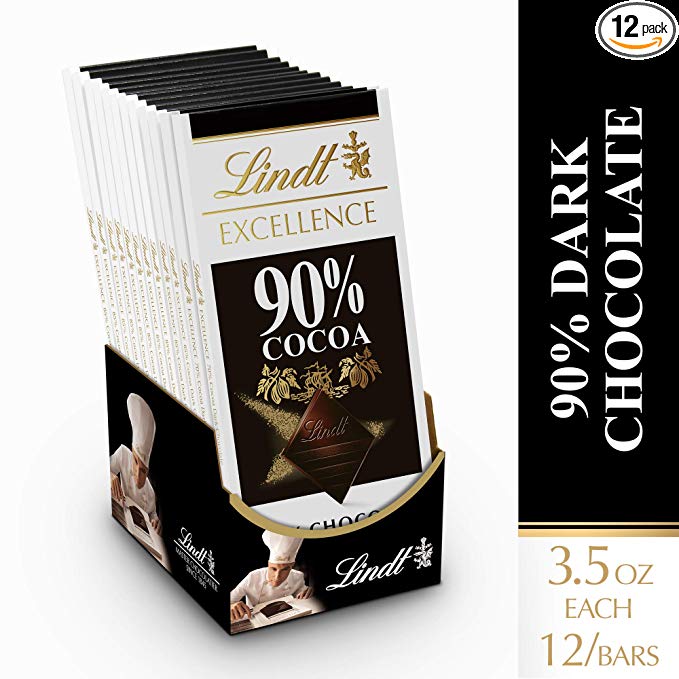 Welcome to the Dark Side. This chocolate bar goes beyond dark – into ultra-dark territory!
What We Liked:
If you love dark chocolate, then you'll definitely want to try this 90% cocoa dark chocolate bar. The full-bodied chocolate is smooth, balanced, and oh-so-delightful. Whether you want to eat it plain; pair it with wine, nuts, cheese or fruit; or use it in baking, you'll love the way it tastes. Lindt is a well-known brand and is likewise known for providing an excellent product. We stand by our decision: this is top quality dark chocolate! Buy it here.
Most Sustainable
Endangered Species Panther, Fair Trade Dark Chocolate Bar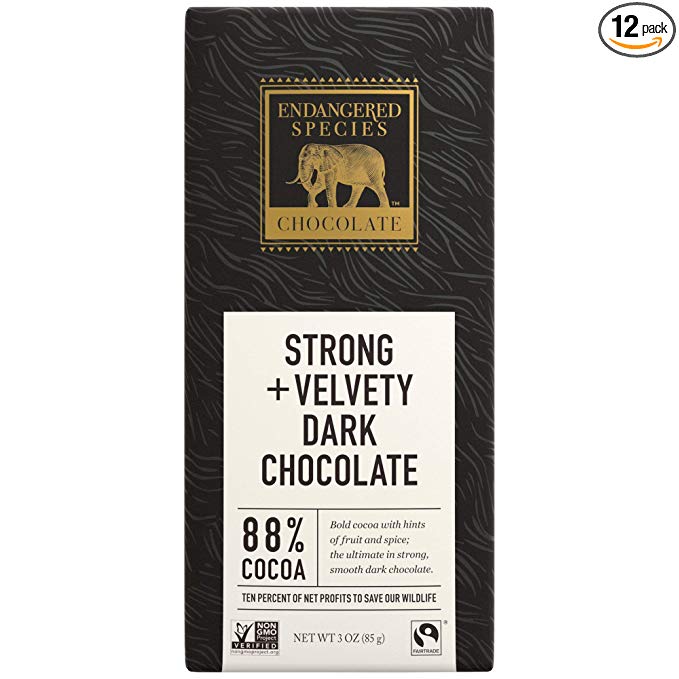 Feel Good About Your Purchase. This chocolate isn't only delicious. It's also responsible!
What We Liked:
This 88% cocoa dark chocolate is silky smooth and delicious, made with high-quality ingredients that result in a bittersweet, decadent flavor. However, beyond the amazing taste, this chocolate is also giving back to the community. The non-GMO, fair-trade chocolate can be traced back to fair-trade farms in West Africa, where communities are supported for their sustainable farming practices. Additionally, the brand gives 10% of its net profits back annually to select partners, each of which are guaranteed a minimum annual donation of $10,000. We applaud this brand. And this dark chocolate certainly delivers. Get it now.
Best for Special Diets
Hu Vegan Chocolate Bars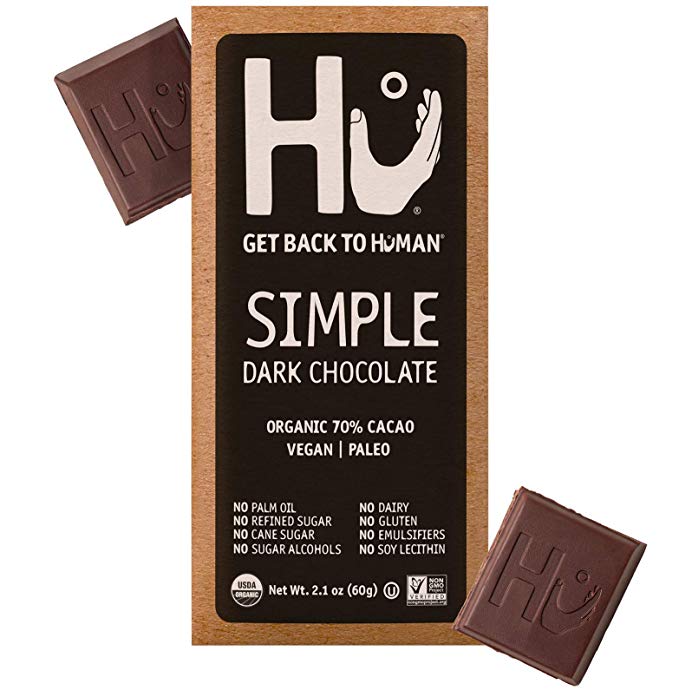 Eat What's Best, Be Guilt-Free. Don't let lifestyle choices or special dietary requirements keep you from eating delicious chocolate.
What We Liked:
Hu Vegan chocolate is vegan, non-GMO, kosher, gluten-free, and paleo. It's made without dairy, palm oil, emulsifiers, soy lecithin, refined sugar, cane sugar ,or sugar alcohols. All it has in it is organic, fair-trade cacao; unrefined, organic coconut sugar; and organic, fair-trade cocoa butter. That's it. And it tastes amazing. We appreciated these simple, straightforward ingredients that could be enjoyed by every one of our testers. Get it here.
Classic Favorite
Hershey's Special Dark Chocolate Candy Bars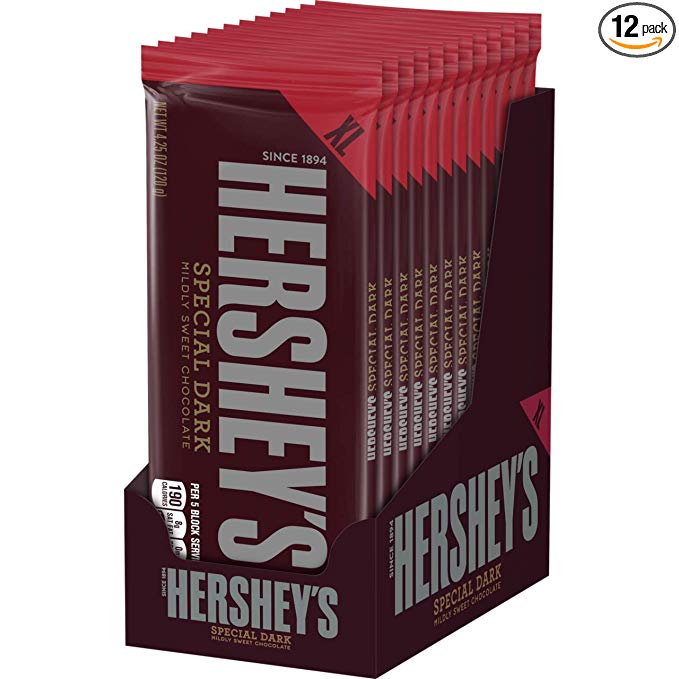 Legendary Taste. One of the most well-known chocolate brands on Earth, Hershey's produces a dark chocolate bar that's not only delicious but also affordable.
What We Liked:
Get 12 individually wrapped dark chocolate bars for a price you can't beat. This chocolate is good for those who aren't into ultra-dark chocolate but who still want a little bit of bitter sweetness to each bite. The flavor is mild and great for dark chocolate newbies. Note that these chocolate bars are not vegan or dairy-free like some dark chocolate bars, as they do contain milk and milk fat. Buy it now.