The Best Dried Fruit Packs
Dried fruit can be a delicious and convenient snack on its own or a yummy addition to salad, trail mix, yogurt, and other dishes. When made without any added sugars, it can be a nutritious, healthier alternative to many common snacks, as dried fruits are generally high in fiber and antioxidants, packing a lot of nutrients into a small package — just make sure to pay attention to serving sizes, as these compact snacks can be very high in calories, too. We've pulled together a range of great dried fruit packs to help you find one to add to your pantry. Whether you're looking for a cute gift box, an allergy-friendly mix, or bulk, budget-friendly bags, we've got you covered.
Heading out the door? Read this article on the new Outside+ app available now on iOS devices for members! Download the app.
Best Arrangement
Oh! Nuts Holiday Nut and Dried Fruit Gift Basket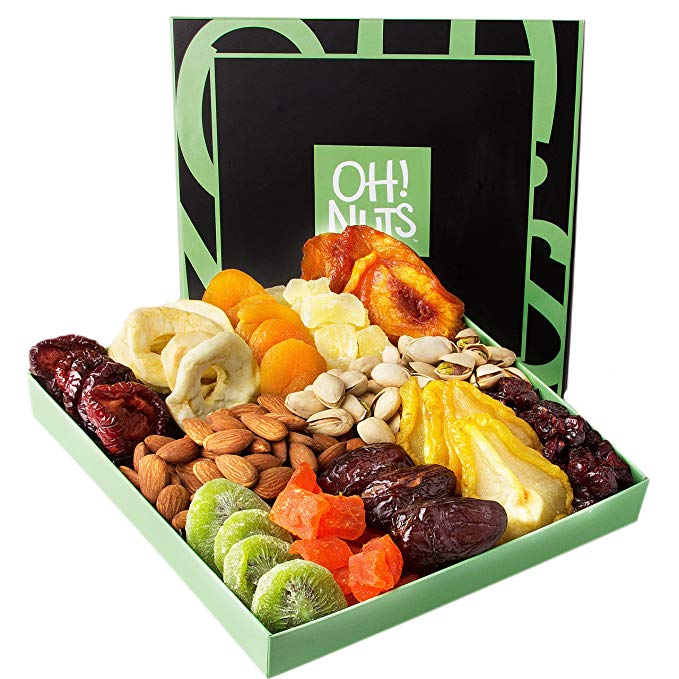 Pretty Gift Box. Featuring a crowd-pleasing mix of 12 different types of dried fruits and nuts in a smart presentation, this Oh! Nuts box stands out as the best option for a gift, or whenever you need a pretty arrangement in the home, office, or at an event.
What We Liked:
This cute gift box from Oh! Nuts includes dried kiwi, papaya, pears, apricots, apple rings, pistachios, almonds, and more, so you can feel confident that there's probably something for everyone in this unique assortment. Get it here.
Best Allergy-Friendly Mix
Gerbs Super 5 Dried Fruit Mix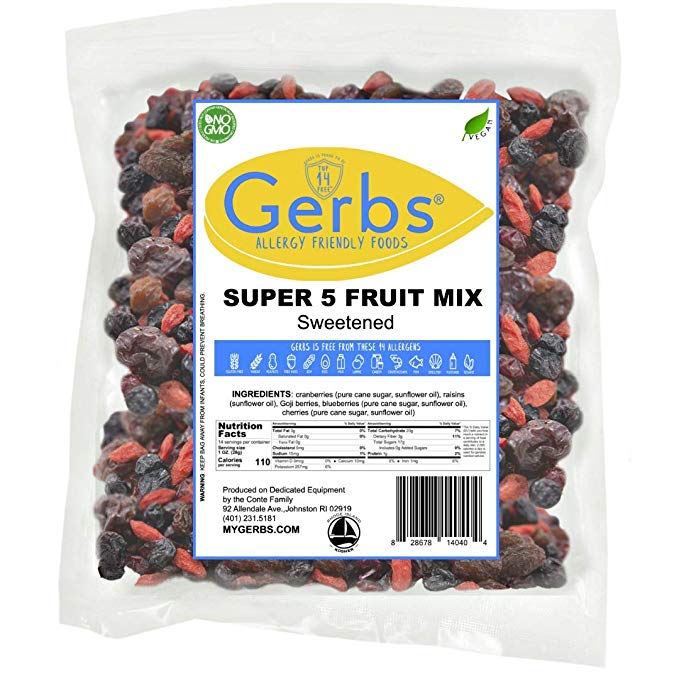 Free from Common Allergens. Made to be free from gluten, wheat, peanuts, tree-nuts, soy, eggs, dairy, sesame, and a handful of other top allergens, this dried fruit mix from Gerbs is a great option for those with common food allergies or other dietary restrictions.
What We Liked:
Created with the allergy community in mind, this Gerbs dried fruit mix includes blueberries, cranberries, goji berries, cherries, and raisins, providing a great range of treats that are free from the top 14 common allergens — but still be sure to read the ingredients carefully if you have a serious allergy. Buy it here.
Best Value
Green Bulk Turkish Apricot Large 5 Lb Bulk Bag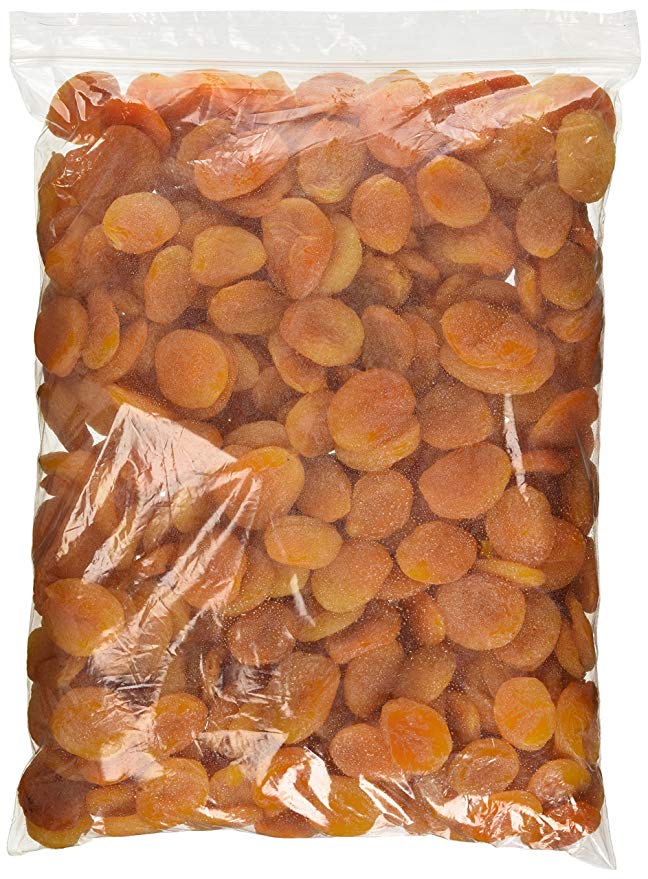 Lasting Apricot Supply. Featuring a large, five-pound bag of dried apricots at a great price per ounce, this bag from Green Bulk offers the best value of the dried fruit options on our list — ideal for those who want a large supply of dried apricots for a great deal. Buy it here.
What We Liked:
If you're looking to snag a lasting supply of dried apricots to add to trail mix and salads, or to enjoy as a snack on its own, this five-pound bag of dried Turkish apricots from Green Bulk is a great pick at a budget-friendly price.
Best Tropical Dried Fruit
We Got Nuts Dried Pineapple Chunks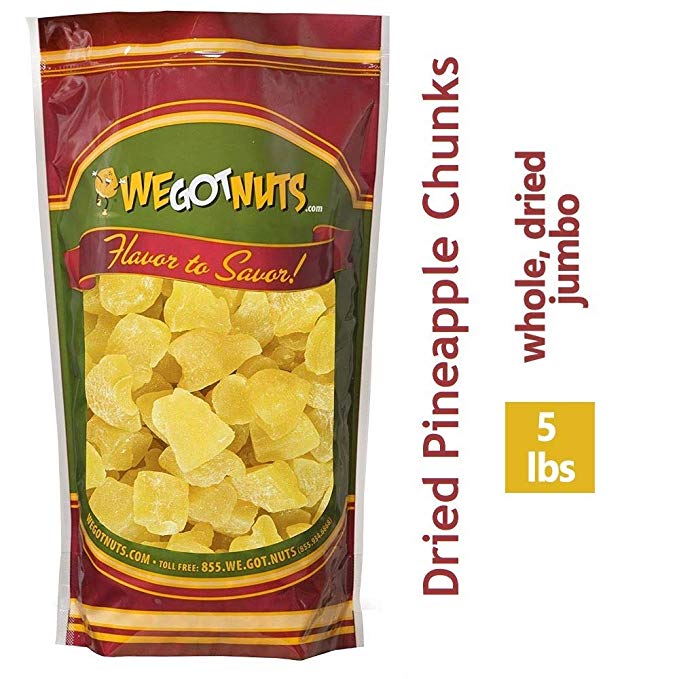 Flavorful Pineapple. Featuring dried pineapple chunks in a large, five-pound bag, this option from We Got Nuts is a great choice for those who love tropical dried fruit and want to stock up on this yummy snack.
What We Liked:
This five-pound supply of dried pineapple chunks comes in a large, resealable bag, so you can take your time enjoying this tasty tropical fruit while keeping your supply fresh. Buy it here.