Top Wine Decanters
Everyone loves a simple glass of red wine, but with more vintage selects, you have to be careful. A number of wines naturally produce a small level of sediment as they age, which can ruin the tasting experience. Luckily, there are a number of wine decanters on the market that not only mitigate this issue but also look elegant while in use. We've compiled a list of our favorite decanters for your convenience, carefully evaluating each by vessel shape, capacity, and ease of use. You're sure to enjoy your favorite vintage spirits with any of these excellent decanters.
Heading out the door? Read this article on the new Outside+ app available now on iOS devices for members! Download the app.
Most Versatile
Wine Decanter by HiCoup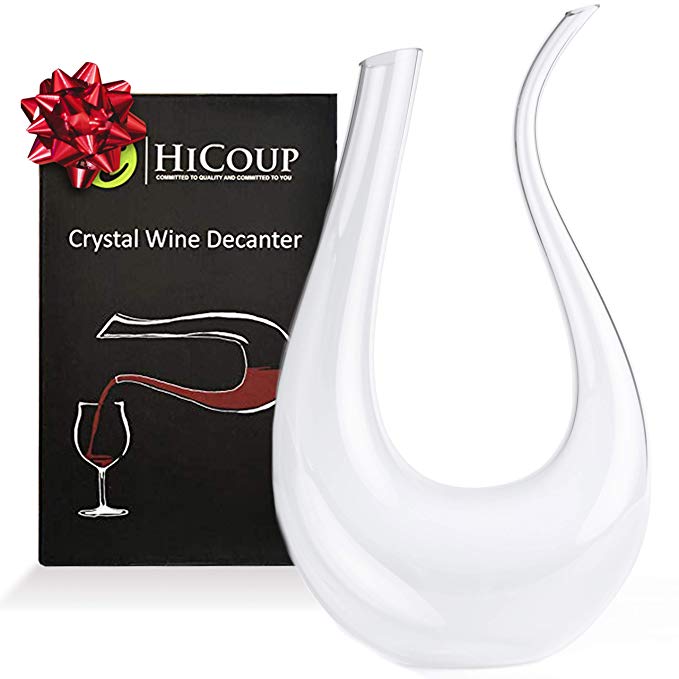 Elegant Decanter. This wine decanter can also be used for juice and water during less formal events.
What We Liked:
This delightful decanter comes in a unique, U-shaped design, allowing you to clearly sniff the aromas of your drink of choice. The dispenser is designed for a 750-milliliter capacity, making it perfect for most standard bottles of wine. You can use this swan-shaped decanter for more than just wine—elevate brunch by serving mimosas in the elegant pitcher. Plus, with an included warranty, you're sure to be satisfied with your purchase. Get it here.
Best Overall
Le Chateau Wine Decanter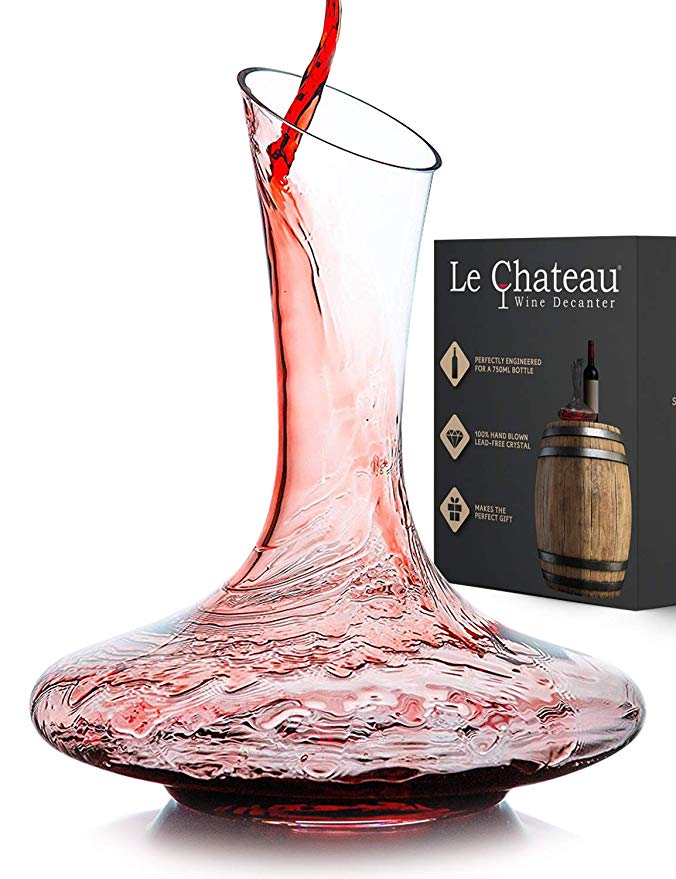 Classy Decanter. This classic decanter is easy to use with its no-spill design.
What We Liked:
This 1800-milliliter pitcher can hold an impressive amount of wine. Notably, the straightforward design makes it super easy to pour from without spilling. This beautiful decanter is made out of 100 percent, lead-free crystal, so you'll feel great about your purchase. With a slanted spout and user-friendly design, this is a great decanter for wine lovers of all kinds.
Most Ornate
Godinger Dublin Wine Decanter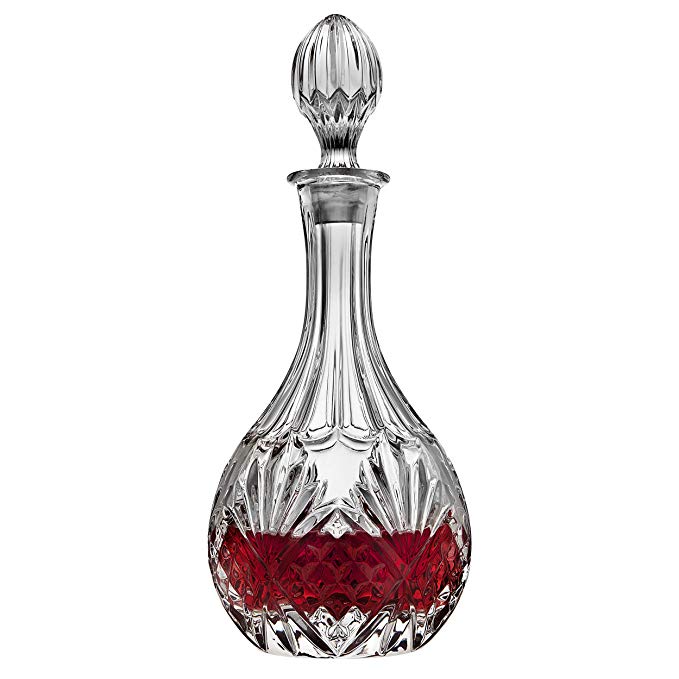 Classic Decanter. This decanter has a classic gothic appearance, adding to its elegant look.
What We Liked:
You'll love this classic decanter's sleek look. The stunning two-piece decanter set includes a custom lid so you can use these elegant bottles to store wine when not in use. It holds one standard bottle of wine at 750 milliliters. With its unique Dublin-inspired look and durable construction, you can't go wrong with this decanter. Buy it now.
Best Value
USBOQO HBS Red Wine Decanter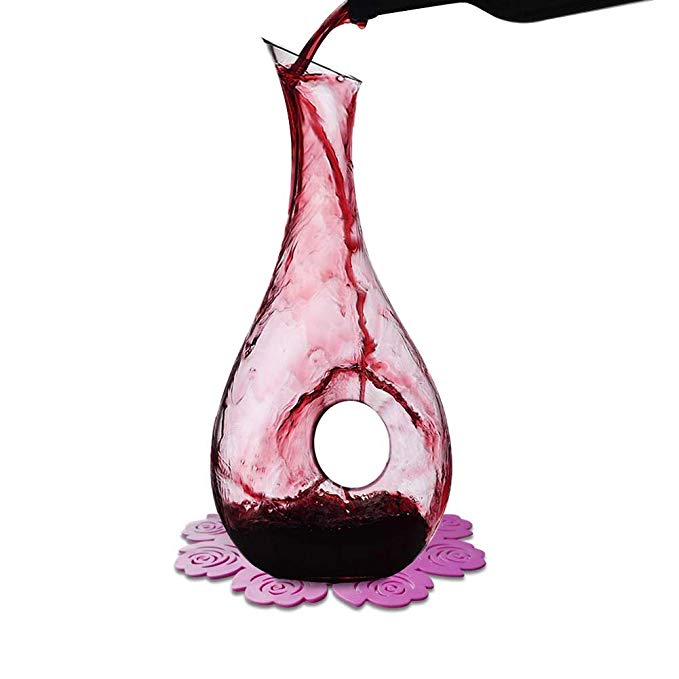 Excellent Decanter. This red wine decanter will quickly purify your drink without breaking the bank.
What We Liked:
This crystal wine decanter holds 1200 milliliters of wine and is super easy to pour with its curved spout. The lead-free, hand-blown glass looks super elegant on any countertop, making this a great decanter for parties. You'll also get a two-year warranty included with your purchase as added protection. The compact body of the red wine decanter won't take up too much counter space, either, making this a great addition to apartments or smaller homes as well. Get it now.