Healthy Saag Paneer
We've re-created the mildly acidic taste and springy texture of paneer by flavoring tofu with a combination of nutritional yeast, miso, and lemon. Spinach is a great addition to a curry and you can pack in loads, as it wilts down so quickly.
Heading out the door? Read this article on the new Outside+ app available now on iOS devices for members! Download the app.
To serve: 2 store-bought whole wheat chapatis or roti (or cooked brown rice)
Kitchen utensils: Preheat the oven to Line a sheet pan with parchment paper; Tofu press or 2 clean tea towels and a weight such as a heavy book; Fine grater or microplane; Large skillet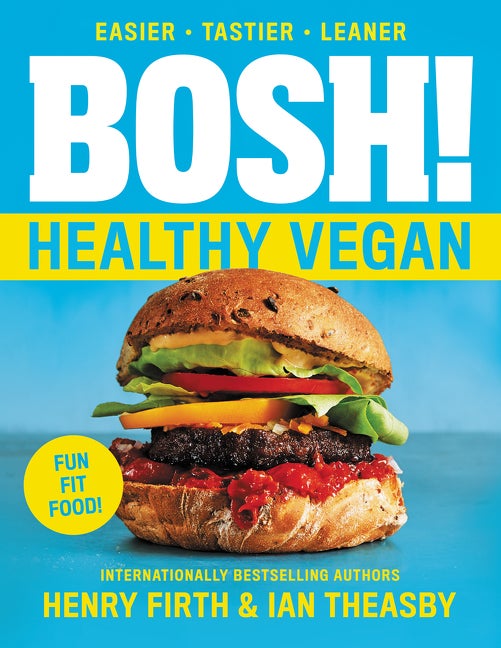 Ingredients
For the tofu paneer:
9 oz firm tofu
1 lemon
2 tbsp nutritional yeast
1 tbsp white miso paste
1 tsp coconut oil (melted) 
For the saag:
1 onion
2 garlic cloves
2-inch piece fresh ginger (about ½ oz) 
2 tomatoes
16 oz fresh spinach leaves
1 tbsp olive oil
1 tsp cumin seeds
2 tsp garam masala
½ tsp ground turmeric
½ tsp chile flakes
2 tbsp soy cream
Salt and black pepper
Preparation
First, make the paneer. Press the tofu using a tofu press or place it between two clean tea towels, lay it on a plate, and put a weight on top. Leave for at least 30 minutes to drain off any liquid and firm up. Zest, halve, and juice the lemon into a mixing bowl. Add the nutritional yeast, miso paste, and coconut oil and mix with a fork to combine. Cut the pressed tofu into ½-inch cubes. Tip the cubes into the mixing bowl, toss to coat, and leave to marinate for 25-30 minutes. Spread the cubes out on the lined sheet pan, put the pan in the oven, and bake for 20-30 minutes, until golden, turning them once, halfway through cooking time.
Now, make the saag. Peel and finely dice the onion. Peel and grate the garlic. Peel the ginger by scraping off the skin with a spoon, then grate it. Dice the tomatoes. Roughly chop the spinach.
Heat the oil in the large skillet over medium heat. Add the cumin seeds and stir for 30 seconds. Add the onion and a pinch of salt and cook, stirring, for 5-7 minutes. Add the garlic and ginger and stir for 1 minute. Add the garam masala, turmeric, and chili flakes and stir for 30 seconds. Add the tomatoes and stir for 3-4 minutes. Add the spinach and stir for 2 minutes. Finally, add the soy cream and stir for 2 minutes, until the saag has a creamy consistency. Taste the saag and season to perfection with salt and pepper.
Transfer the saag to a serving bowl. Take the paneer out of the oven. Place the paneer cubes on the saag and serve immediately with brown rice, whole wheat chapatis, or roti.
Related: 4 Things to Know About Nutritional Yeast