10 Healthy Portable Vegetarian Snacks
Check out these 10 portable vegetarian snacks that will satisfy and satiate every craving! From prebiotics and probiotics, to single-ingredient whole foods, and protein-packed goodness, we've got something for everyone in this roundup... no assembly required!
Photo: Michael Puche / Shutterstock
Heading out the door? Read this article on the new Outside+ app available now on iOS devices for members! Download the app.
Looking for some new snacks this year? Then sit tight because we've got you covered. The International Food Information Council (IFIC) reported that as of August 2020, nearly 36% of the nation snacked (up for the former 26% the year prior!)
While snacking can be an excellent way to provide nutrient-dense foods between meals, it's also become an emotional coping mechanism (with 33% of the respondents surveyed by IFIC eating out of boredom or when they're not hungry.)
To help you think outside the box (we get it, while delish you don't always want carrots and hummus) check out these 10 portable vegetarian snacks that will satisfy and satiate every craving! From snacks with pre and probiotics, to single-ingredient whole foods, to protein-packed goodness, we've got something for everyone in this roundup… no assembly required!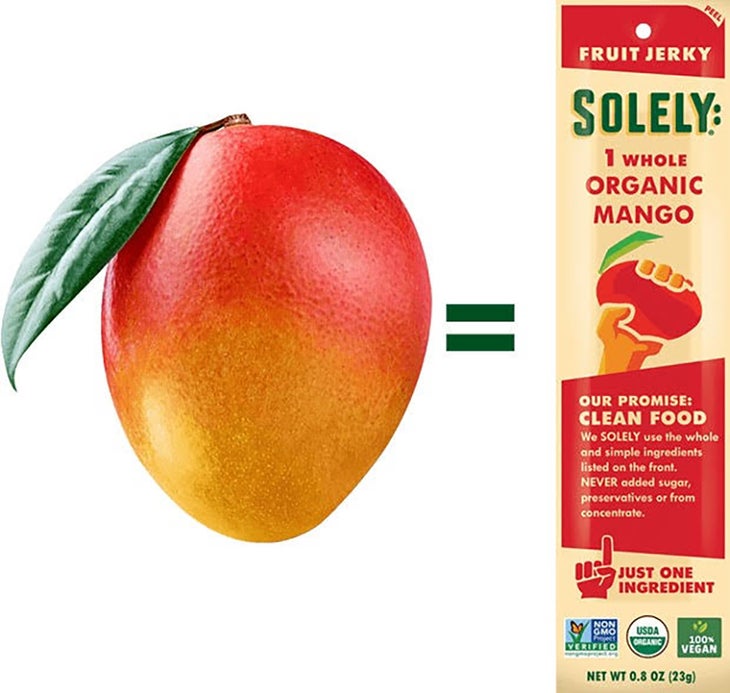 Craving a taste of the tropics? Then dive into Solely's Mango Fruit Jerky! It's a simple, whole-food snack that contains one whole mango. While totally sweet and satisfying, it lacks the protein and fat to really keep you full for a long period of time. Pair this with a handful of nuts or seeds for a little more "bang" for your nutrition buck!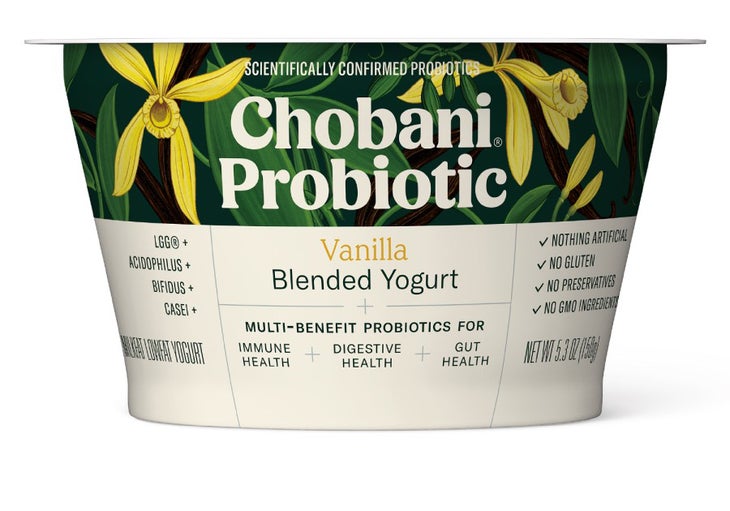 Looking to support your immune health? Who isn't?! Chobani's new line of probiotic products are certainly something to keep your eye on. The Chobani Probiotic Vanilla Blended Yogurt contains live bacteria cultures that benefit not only immune health, but also your digestive health too! Stir in a little granola for extra texture and staying power.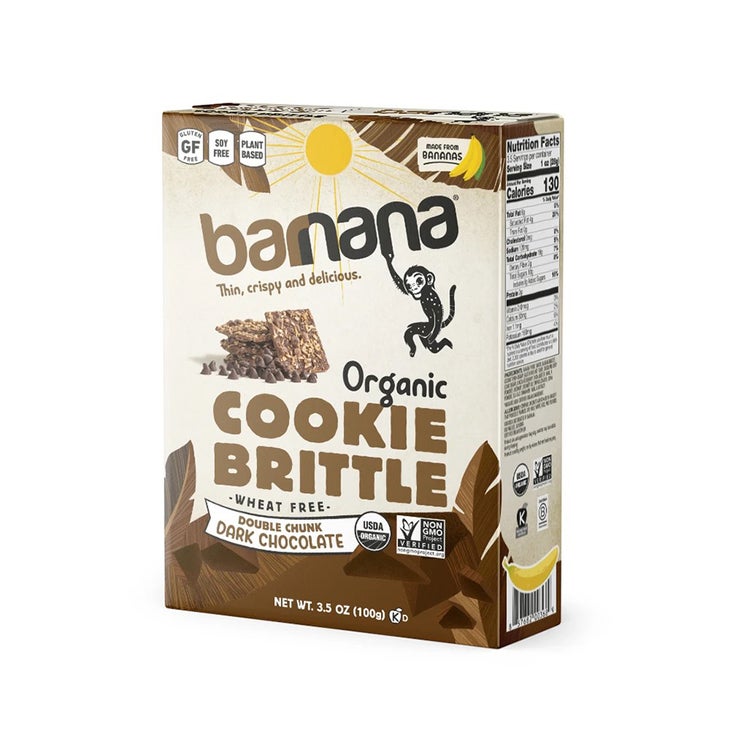 Is your sweet tooth calling? Then check out the Banana Organic Cookie Brittle! Not only is this snack a healthy way to satisfy your chocolate craving, but it's also packed with potassium and uses upcycled bananas. Talk about a hole-in-one by supporting sustainable practices while snacking on something sweet!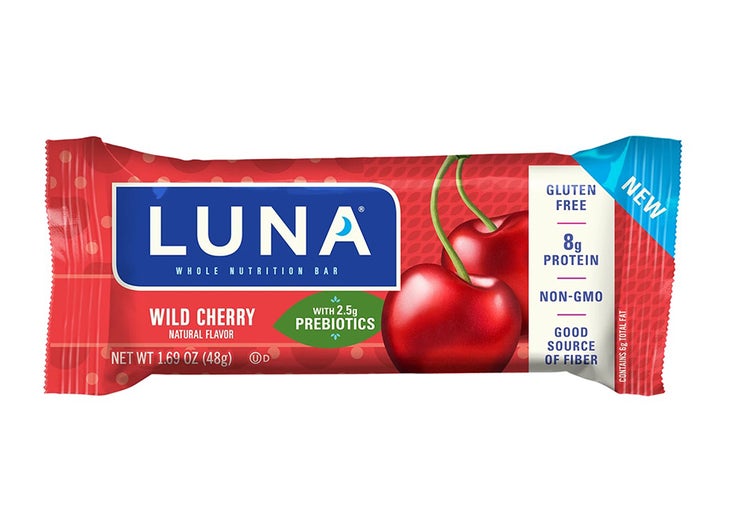 On that same sweet note, we have another good-for-you bar that just hit the market: LUNA with PREBIOTICS! This new gem delivers 8 grams of plant-based protein and a good source of fiber, including 2.5 grams of beneficial prebiotic fiber to help increase the good bacteria in the gut. Toss this in your bag as you're heading out the door to tie you over before your next meal.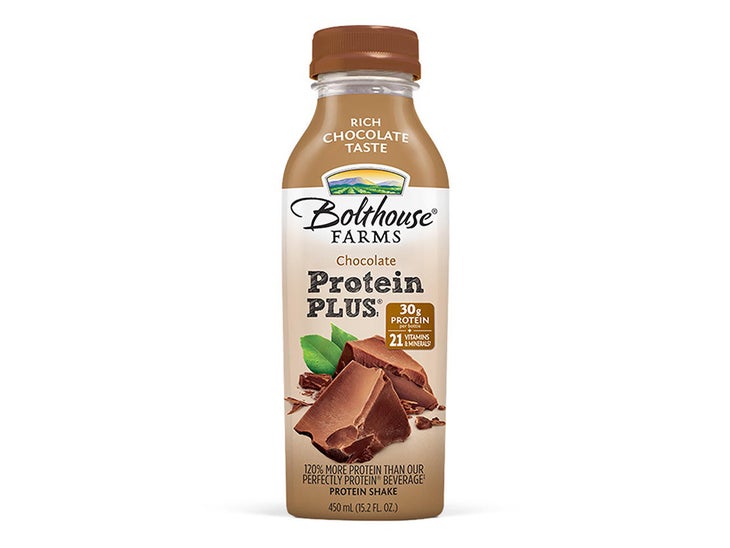 Prefer to drink your snacks? Then the Bolthouse Farms Protein Plus beverage may be just what you're looking for. Made with cow's milk, whey protein, and antioxidant-rich chocolate, this beverage packs 30 grams of protein and 21 vitamins and minerals per bottle. At 390 calories per serving it can serve as a meal replacement too (depending on your nutrition needs) if a sit-down meal just isn't in the cards today.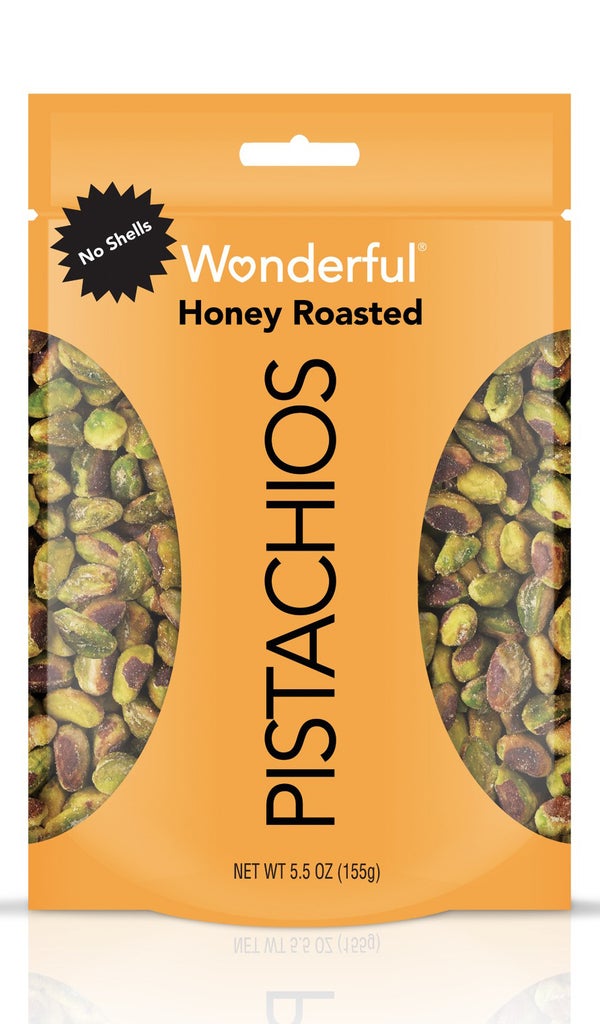 Did you know pistachios are one of the highest protein snack nuts, with one serving of pistachios providing 6 grams of plant protein and 3 grams of fiber? Plus, about 90% of the fats found in pistachios are unsaturated. Wonderful Pistachios No Shells varieties, like this Honey Roasted, are an excellent addition to your snacking situation to keep better-for-you snacking interesting!
Related: 12 Road-Trip Worthy Snacks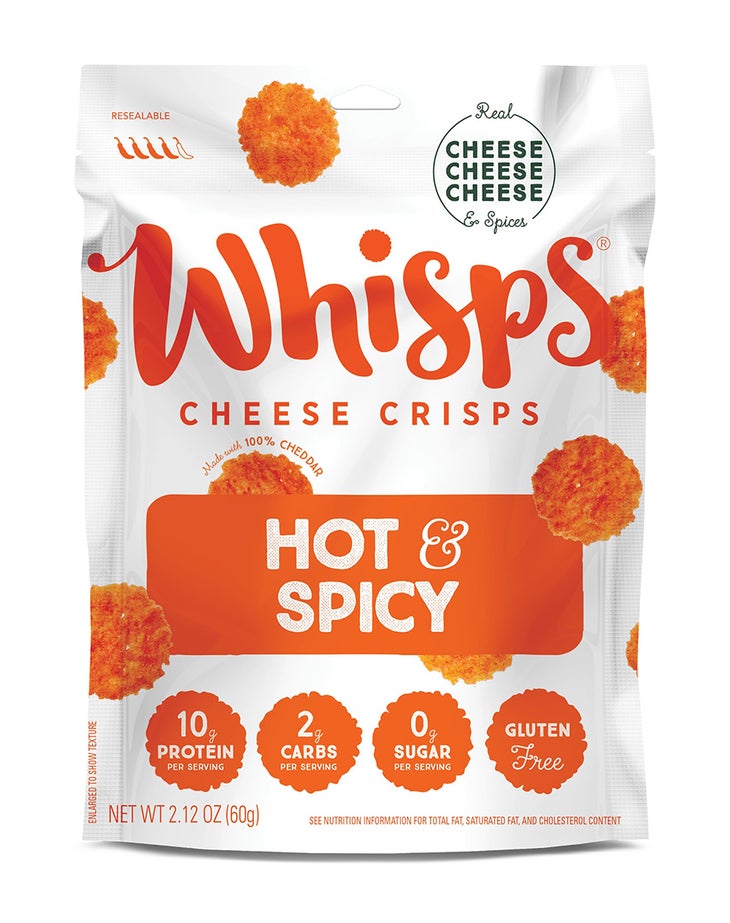 These light and airy crisps by Whisps feature 100% parmesan cheese and a blend of garlic, basil and spices to crush your crunch cravings! All flavors of Whisps have 10 grams of protein, only 2 grams of carbs per serving and 0 grams sugar. Whisps are also an excellent source of calcium, gluten-free, keto, and vegetarian friendly (clearly checking most boxes for dietary preferences!)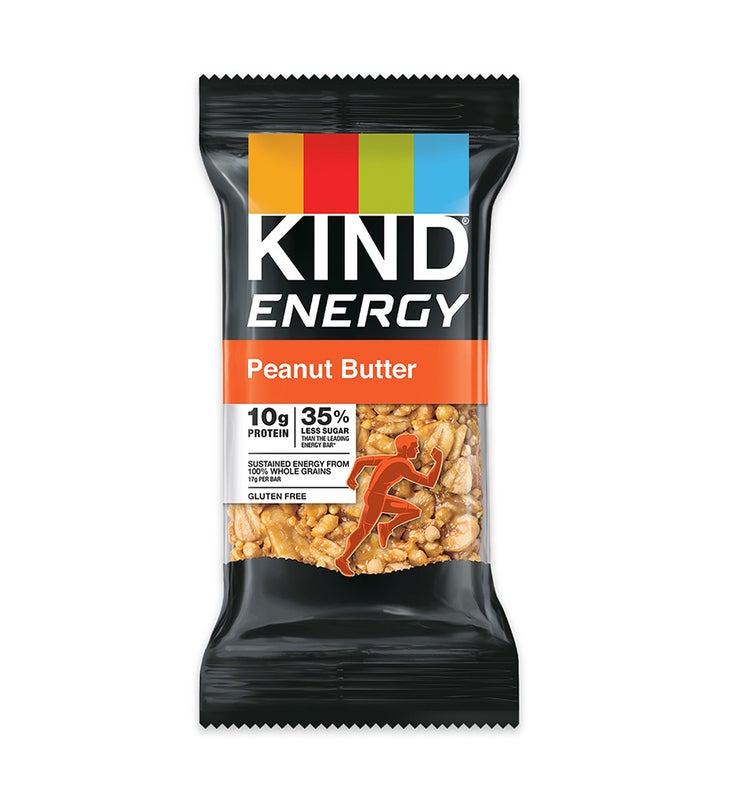 KIND just released its first Energy Bar line: KIND Energy! KIND is known for being a leader in wholesome snacks, making this new addition a perfect on-the-go snack to fuel your energy and fitness. Each bar has 100% whole grains as the first ingredient and 35% less sugar than the leading energy bar, plus 10g of protein and 5g of fiber.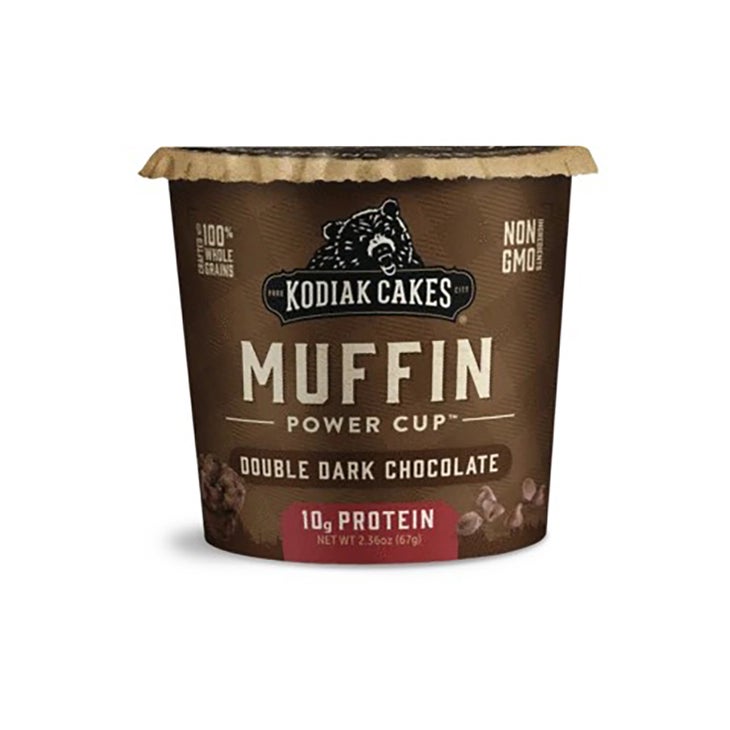 If you aren't on the protein pancake trend yet with Kodiak Cakes, you soon will be after trying their Muffin Power Cup! Packed with 10 grams of protein per serving and 100% whole grains to provide that duo of filling protein and fiber, this one-minute treat is a wonderful pick me up with that afternoon cup of joe!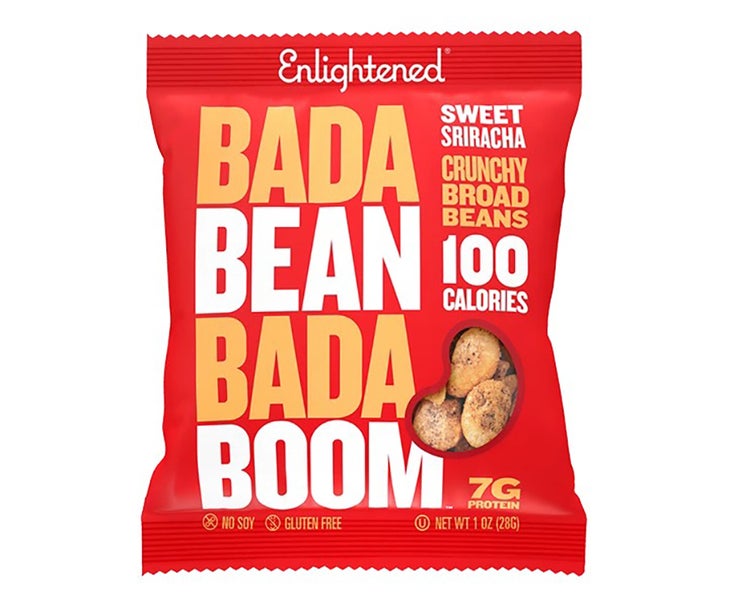 Need a little something to just tie you over that packs protein and fiber? Then Baba Bean's 100-Calorie Sriracha Broad Beans are just for you. Naturally gluten and soy free, these powerful packs are great on their own and perfect tossed onto a salad for an added nutrient-dense crunch!