4 Nutrition Trends to Watch in 2021
Spoiler Alert: Whole Foods over Whole 30 Reigns Supreme
Photo: Joshua Resnick / Shutterstock
Heading out the door? Read this article on the new Outside+ app available now on iOS devices for members! Download the app.
It's about time the new year started off without hearing about the latest diet. With the turmoil of 2020, companies have shifted their focus to listen to what consumers want and surprisingly it is not the typical low carbohydrate, high fat "keto" products that reigned supreme not long ago this time of year.
According to a survey conducted by the International Food Information Council (IFIC), eight out of 10 Americans have changed their eating habits in relation to the COVID-19 virus this past year. While not a huge surprise given how much life has shifted for countless Americans over the course of 2020, this data was helpful in forecasting some of the big nutrition trends that we're already seeing now in 2021.
From scratch cooking with whole foods, an influx of fortified foods and supplements with immune-enhancing nutrients, a return to plant-forward eating, and the embrace of the concept known as intuitive eating, 2021 is already shaping up to be a year of embracing total wellness over the concept of fad diets. Finally, something promising (and sustainable) to kick off a new year!
Scratch Cooking: Breads, Pastas, and Fermented Foods
According to Sarah Koszyk, MA, RDN, San Francisco based registered dietitian and author of 25 Anti-Aging Smoothies for Revitalizing, Glowing Skin, "Cooking from scratch and making one's own food is a 2021 trend that is going to stick around."
Data from the IFIC survey supports this, noting 60% more Americans are now cooking at home versus prior to the pandemic. From consumers making their own breads, pasta and pickled and fermented foods, Kozyk notes people are definitely consuming more carbohydrates now which has slightly modified the previous keto craze of past years.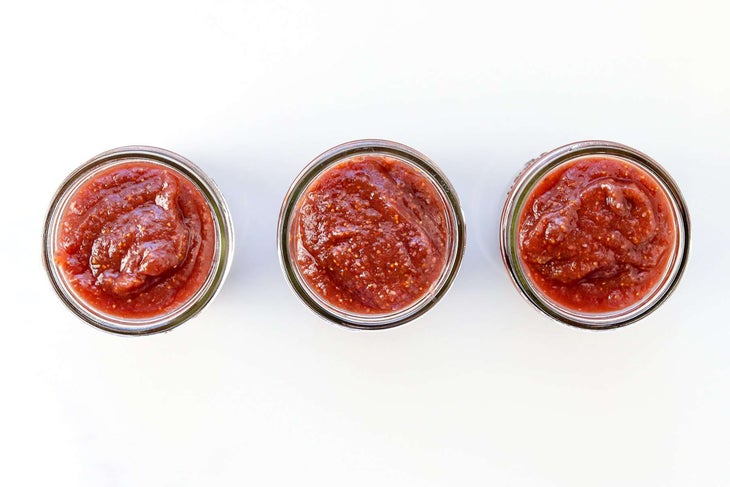 Interested in making your own food? Start small with this simple low sugar, chia packed jam! Recipe: Homemade Fig Jam
Immune-Enhancing Foods and Nutrients
With research showing the benefits of specific nutrients in relation to immune health, it's no surprise consumers are eager to open their wallets and spend big on this area of health. "In a world hyper-focused on health and wellness protection", registered dietitian Kim Hoban, Certified Intuitive Eating Counselor and author of How to Cook Vegetables: Essential Skills and 90 Foolproof Recipes, notes, "immune-boosting nutrients, such as vitamin C, vitamin D and zinc, are front and center."
Whether it's a new plant-based juice fortified with immune-enhancing nutrients or a functional food like yogurt enhanced with pre and probiotics, the grocery aisles (and Amazon carts) are filled with consumers adding these products to their carts eager to improve their health in whatever way they can.
Related: 9 Supplements to Supercharge Your Immunity
A Return to Plant-Forward Eating
While plant-forward eating was present in 2019, a resurgence of this trend is back according to the IFIC survey and for good reason: research has shown that nearly 20,000 cancer cases could be avoided if every person just ate one more fruit or vegetable every day.
The best part: both omnivores and carnivores alike can embrace this trend! Hoban agrees, noting "plant-based eating patterns continue to grow in popularity, even for those not necessarily removing animal products from their diet."
Looking to increase your plant-forward eating? Then try these options below depending on your own personal dietary preferences!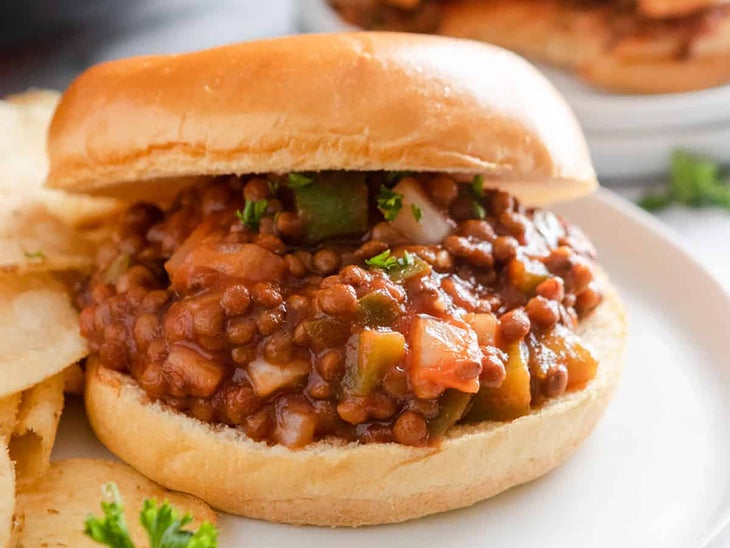 Recipe: Lentil Sloppy Joes from Lemon + Zest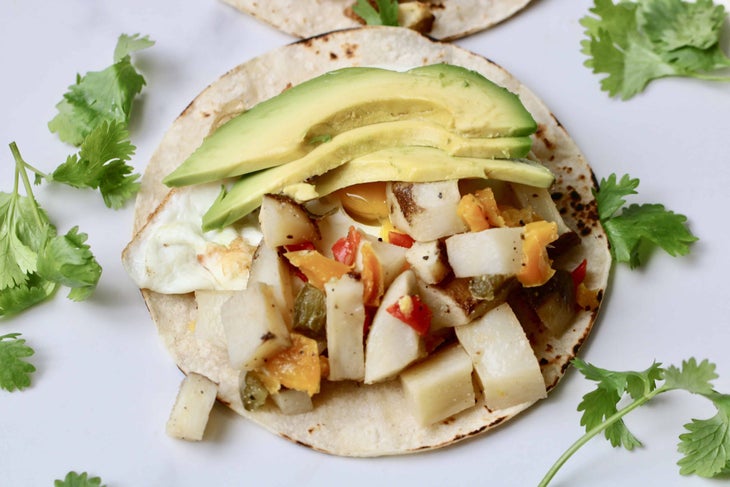 Recipe: Roasted Potato Tacos by Shaw Simple Swaps
Embracing Intuitive Eating over Fad Diets
No, fad diets didn't disappear overnight, sadly. But, the concept of intuitive eating is beginning to sink in with consumers of all ages! According to Hoban, intuitive eating is "the true non-diet approach that focuses on hunger and fullness cues, as well as satisfaction and self-care, as opposed to external rules and restrictions."
With the influx of healthcare practitioners embracing the concept of intuitive and mindful eating, it's no wonder we are seeing more consumers following this style of eating and listening to their bodies too. But, keep in mind as Koszyk notes, the general public may still be mixed with people choosing to follow a specific diet, like intermittent fasting, so not all diet culture has been lost.