Should You Soak Nuts, Grains, and Beans?
Is it true that soaking these foods boosts their nutrient values? We asked a nutritionist for the low-down, plus tips on how to soak nuts, grains, and legumes like a pro.
Heading out the door? Read this article on the new Outside+ app available now on iOS devices for members! Download the app.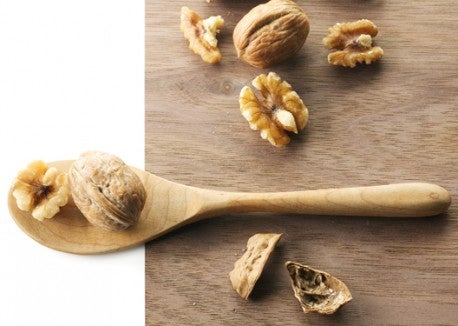 Is it true that soaking these foods boosts their nutrient values?
Yes. Soaking raw nuts, grains, and legumes (including lentils, peas, and beans) makes minerals such as iron, zinc, calcium, and magnesium more available to our bodies. It may slightly improve amino acid (protein) availability in these foods too. 
This can be especially important for vegans, who look to nuts, grains, and legumes as primary sources of protein. Soaking helps to remove phytate, an agent in plants that locks up nutrients. Phytate is negatively charged and, like a magnet, attracts positively charged compounds such as minerals and amino acids. Because phytate attracts and binds minerals and amino acids, they're less available to our bodies.
Soaking decreases phytate in two ways: First, it activates an enzyme in plants called phytase, which breaks down phytate.
Second, phytate is water-soluble, so some leaches into the soaking water that gets discarded. Plant foods lose even more phytate when you sprout them after soaking. Soaking, 
then sprouting reproduces the natural process of germination—where a seed develops into a plant—and once nutrients no longer need to be stored to prepare for germination, phytate levels drop. To sprout raw nuts, grains, or legumes: drain them from the soaking water; then place in a clean jar to about one-third full; fill the jar with water and 1/2 teaspoon sea salt, and cover with cheesecloth or a mesh lid; lay the jar on its side on a counter or windowsill in natural light, angling the jar so water drains off. Rinse and drain two to three times a day to prevent mold. Sprouting can take up to three days, but skipping this step and soaking alone can still help reduce phytate.
Soaking How-To
1. Place one part raw nuts, grains, or legumes in two parts warm water; cover with a kitchen towel; and leave overnight at room temperature. Certain nuts such as macadamias and cashews need only a few hours of soaking since they don't have as much phytate to begin with.
2. Drain the soaking water from grains or legumes, and cook them with about half as much water as usual since they've absorbed liquid during soaking. Drain and refrigerate soaked raw nuts, and eat within two to three days, before they get moldy. Or dry the nuts so they last longer, using a dehydrator or heating in the oven at around 200°F.
Want more cooking tricks right at your fingertips? Check out the Vegetarian Times Magazine Library with more than 3,700 recipes plus lots of nutrition and cooking information!
About our expert
Health-food junkie Dawn Jackson Blatner, RDN, CSSD, LDN, is creator of the weekly e-newsletter Nutrition WOW and author of The Flexitarian Diet.