Digging into Community Gardens
Heading out the door? Read this article on the new Outside+ app available now on iOS devices for members! Download the app.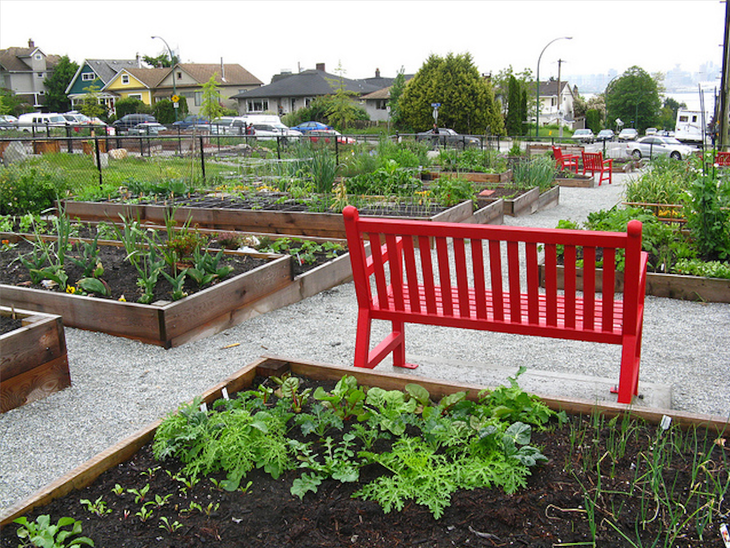 Photo courtesy of The Edible Garden Project
It's official—spring has sprung and summer is knocking on the door. The birds are chirping, the breeze is swaying, and all around the country people are donning thick gloves and floppy hats to partake in one of nature's greatest recreational activities: gardening. Don't have your own backyard to do your digging? No problem. There are plenty of reasons to "dig" community gardens.
The American Community Garden Association describes the community garden as "catalyst for neighborhood and community development, stimulating social interaction, encouraging self-reliance, beautifying neighborhoods, producing nutritious food, reducing family food budgets, conserving resources and creating opportunities for recreation, exercise, therapy and education." Talk about hitting two birds with one stone.
A community garden, by the loosest definition, is any large plot of land maintained by a group of people with a common interest in planting. The idea sprouted during World War II, when families were encouraged to grow "victory gardens" and use the produce to supplement dwindling governmental food rations. A few wives decided to plant their gardens side by side to gossip while they weeded—and voila!—community gardens were born.
While there are still many community gardens comprised of individually owned plots (the one in my Chicago suburb, for example), the concept has expanded to include urban beautification projects and ecological activism. All over New York you'll find rooftops, parking lots, and sidewalk beds repurposed into cabbage patches and floral arrays. Beyond improving an eyesore, the projects often have social objectives, like providing an educational after-school activity for inner city youth or growing herbs for a nearby soup kitchen. Even those who garden for the sheer pleasure of gardening are doing a lot of good, both for their psyche and their environment.
So it's no wonder that there are more than 5,000 community gardens in the U.S., according to the ACGA's latest estimates. But what if your city doesn't have one?
Starting a community garden can take a lot of effort in terms of coordinating with local government and organizing volunteers, but once the seeds are planted the benefits will be well worth the labor. The ACGA Web site has a ton of helpful resources, such as a sample land use agreement for the garden organizer and the property owner and a set of "garden rules" for volunteers, in addition to planting tips.
If you're going with the plot model, it can be helpful to register participants online or on paper at a community event. Some organizers who have more demand for plots than they have space will hold lotteries to distribute the plots that they have.
Whether you're looking for a volunteer opportunity or just a reason to get outside, community gardening is a great way to shake up your spring routine. So grab a trowel, make some friends, and dig in!