Good News! Stories We Dig from Around the Web
Keep it up, bean lovers: New research suggests that a high-fiber diet may lower your risk of stroke. (The American Heart Association recommends at least 25 grams a day, but most people don't get nearly that amount.) Just 7 grams more a day can make a big difference—that's the equivalent of a serving of whole-wheat pasta and two servings of fruits or veggies.
Heading out the door? Read this article on the new Outside+ app available now on iOS devices for members! Download the app.


A round-up of VT editors' favorite links this week.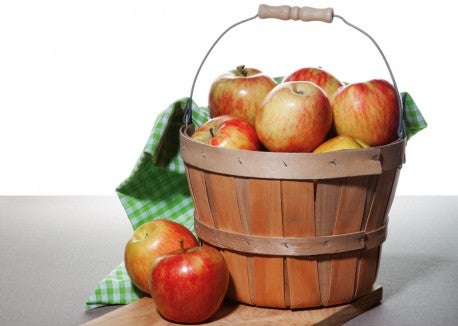 Keep it up, bean lovers: New research suggests that a high-fiber diet may lower your risk of stroke. (The American Heart Association recommends at least 25 grams a day, but most people don't get nearly that amount.) Just 7 grams more a day can make a big difference—that's the equivalent of a serving of whole-wheat pasta and two servings of fruits or veggies. The average-sized apple offers about 4 grams. [Science Daily]
Ever wondered how tempeh is made? This little Indonesian village produces two tons of the protein-packed soybean cake a day. One villager fries it up into crispy, delicious-sounding chips that look like Pringles. [The Salt]
Chicago's Wrigley Field will serve up new veg fare this baseball season, including veggie dogs and a "veggie chopped salad." Score! [Ecorazzi via Vegetarian Star]
Get a veg education! Southern Adventist University will launch a vegetarian culinary arts program in the fall.[Southern Adventist University]