15 Plant-Based Skincare Brands We Love
Clean up your beauty routine with these clean-ingredient products
Photo: RomarioIen / Shutterstock
Heading out the door? Read this article on the new Outside+ app available now on iOS devices for members! Download the app.
They say you are what you eat, which is probably one reason you follow a plant-forward lifestyle. But, considering that skin is the human body's largest organ and it's quite porous (which means it absorbs whatever you put on it), doesn't it also stand to reason that you are also whatever products you slather on each day? Yes, your skin is literally ingesting your externally applied lotions, serums and cleansers.
Unfortunately, many beauty products are teeming with toxic ingredients that are hazardous to your health as well as being harmful to the environment and wildlife. In fact, according to the Environmental Working Group, the average woman applies 168 chemicals to her body each day by using 12 personal care products. Yikes!
It's time to clean up your skincare routine to better align with your other healthy habits, so we've rounded up our favorite eco-friendly options with clean ingredients. Every brand featured here is plant-based and vegan and/or cruelty-free — some even use sustainable packaging to further help our planet.
Strange Bird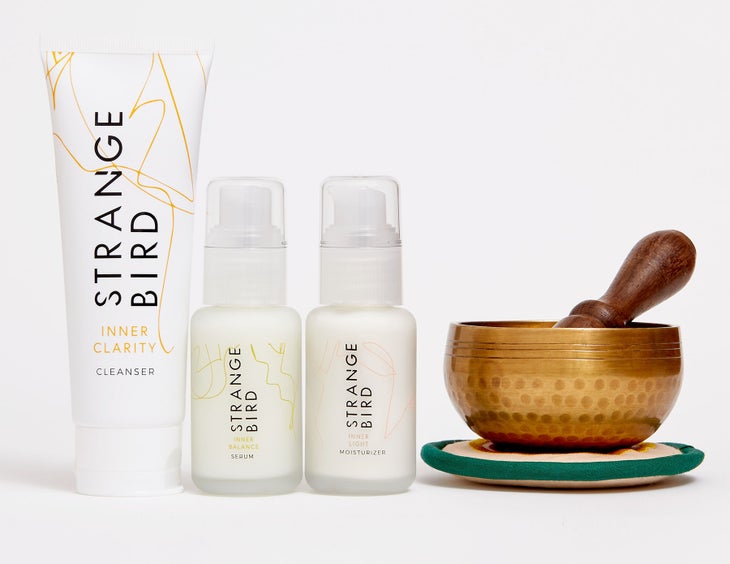 Having trouble finding your inner balance these days? Perhaps that's why Strange Bird's Inner Balance Serum is so appealing. It features Goji berry to smooth and hydrate, ginseng to calm redness and puffiness, and ginger to banish pimple-causing bacteria. Aside from offering vegan formulas, Strange Bird also has a mission to change your skincare routine into a ritual — so, each purchase comes with a "Manifest Your Best" cling sticker and erasable pen to place on your sink mirror to remind yourself to look inward each morning. Complete your new ritual with Inner Clarity Cleanser and Inner Light Moisturizer. Strange Bird, $88
Algenist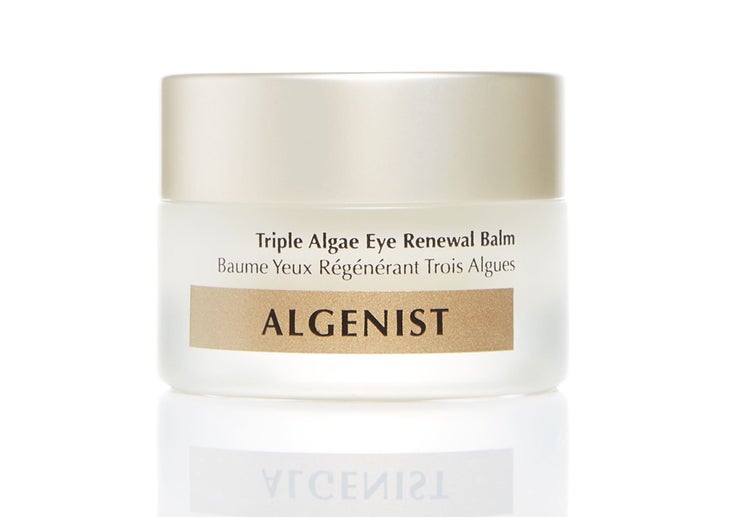 Think all eye creams are basically the same? Well, they might be — which is why Algenist's Triple Algae Eye Renewal Balm easily stands out from the competition. It's clinically proven to improve the appearance of dark under-eye circles in just 10 days. The secret is in the brand's use of brown, red and green algae, which helps promote hydration and minimizes fine lines and wrinkles. The entire brand is vegan and plant-based, from cleansers and toners to serums, primers and sun protection. Algenist, $68
Elizabeth Grant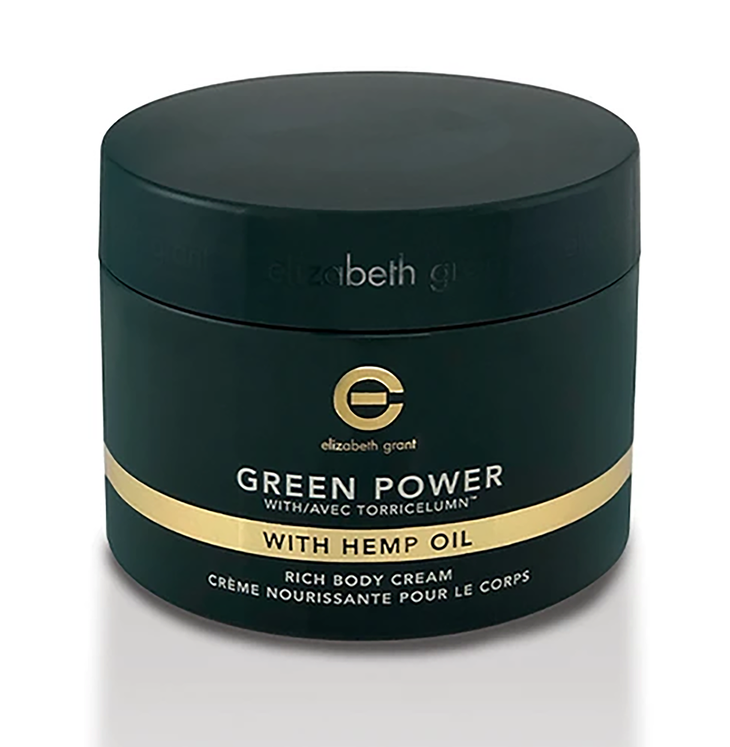 After her skin was damaged by a bomb blast during World War II, Elizabeth Grant searched high and low for a cream to help repair it. When she couldn't find anything that worked, she founded her own luxury skincare company and created a proprietary formulation that restored her skin's appearance. Today, that miracle formula — called Torricelumn, a blend of vitamins, proteins, botanicals and antioxidants shown to decrease lines and wrinkles, boost skin hydration, and increase elasticity and firmness — is at the heart of Elizabeth Grant products. For instance, the Green Power with Hemp Oil Detox Mask contains Torricelumn, along with kale, parsley, spinach, spirulina, broccoli and hemp seed oil to tighten pores, brighten skin's appearance, and protect it from drying environmental stressors. For smooth and soft lips, check out the Green Power with Hemp Seed Oil Lip Balm. Elizabeth Grant, $60
Kiss Kiss Goodnight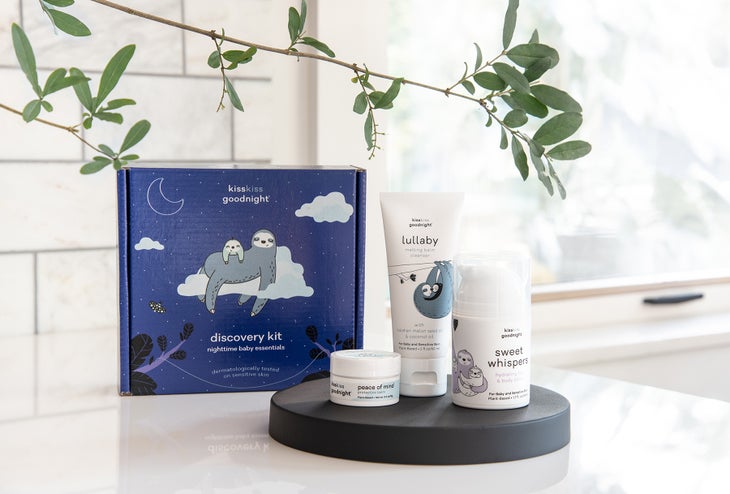 Your baby deserves the very best, which is why Kiss Kiss Goodnight only uses plant-based products that are ultra-moisturizing to help protect baby's delicate skin barrier. Of course, that means these vegan products are also ideal for adults with sensitive skin or skin conditions such as psoriasis, eczema and dermatitis. The Discovery Kit contains Lullaby melting balm cleanser, Sweet Whispers hydrating face and body lotion, Peace of Mind protective balm and a soft, handmade washcloth. Kiss Kiss Goodnight, $34
Rael Beauty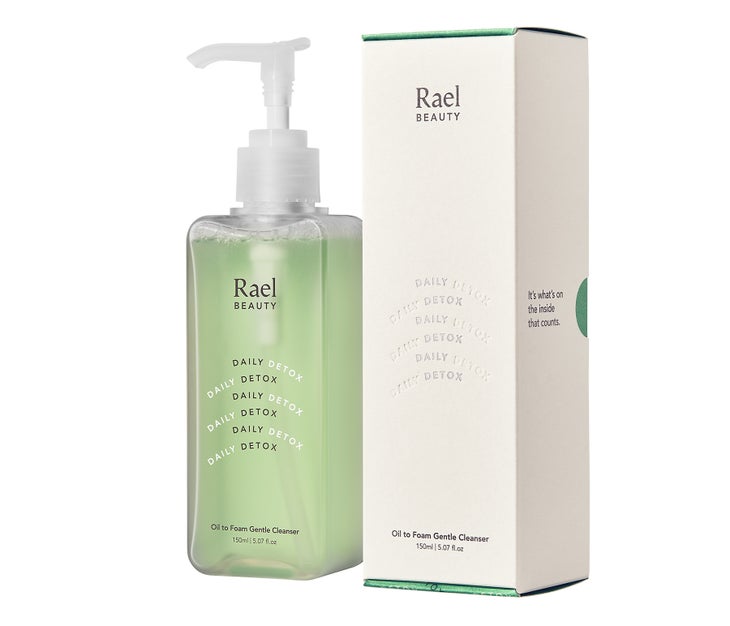 You know who knows how to make products for women? Women! Rael was founded by three women on a mission to help other women make healthier choices for their bodies through safe and high-performance personal care products (you might already be familiar with the brand's line of organic cotton tampons with BPA-free applicators). Formulated with natural ingredients and K-Beauty technology, this vegan skincare line has it all. But our absolute favorite is the Daily Detox Oil to Foam Gentle Cleanser, which removes dirt, oil and pollution without stripping your skin of all its oils. For best results, follow your wash with Rael Beauty's Daily Zen Balancing Toner and Daily Restoration Nourishing Gel Cream. Rael Beauty, $24
Ethique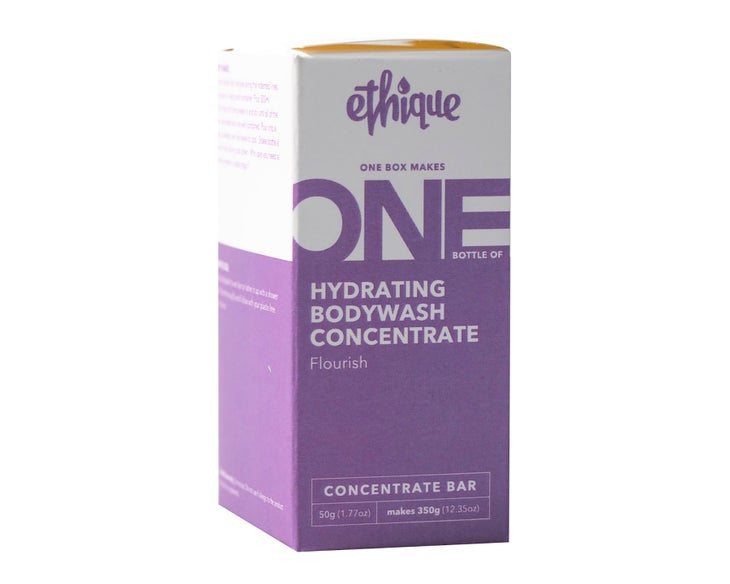 Not only does Ethique pride itself on its wide range of plant-based, cruelty-free face, skin and body care, but its products are also plastic-free, the company is carbon neutral and one tree is planted for every online order – they've planted 138,000 since April 2020! Known for their shampoo and conditioner bars (which are the ideal solution for traveling with less liquids), the brand's latest eco-friendly innovation is concentrates: Ethique provides sustainably sourced ingredients in a compostable cardboard box, you simply add water and store in your own reusable bottle. The Gentle Bodywash Concentrate for sensitive skin contains moisturizing coconut milk powder, while the Hydrating Bodywash Concentrate has lavender essential oils and a touch of vanilla for a heavenly scent. Ethique anticipates saving 105,000 liters of water from being wasted and 50,000 plastic bottles from being produced and distributed with these DIY concentrates. Ethique, $9
Saje Natural Wellness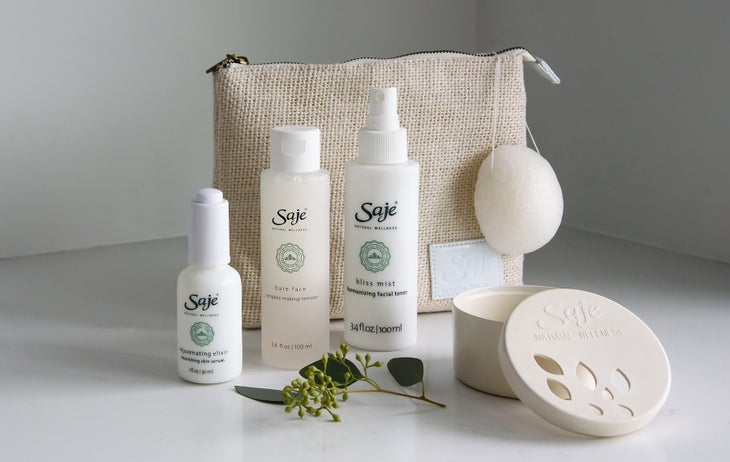 Sometimes, what products don't contain is just as important as what it does. Saje Natural Wellness understands this and has created a 100% natural, plant-based line of products that are free of preservatives, parabens, petrochemicals, synthetic fragrances, and additives or fillers. Saje's Rejuvenating Kit includes Bare Face Makeup Remover, Bliss Mist Facial Toner, Rejuvenating Elixir Serum and a cleansing sponge that will last for about 100 uses — and it all comes in a convenient zip bag made of burlap and vegan patent leather. Saje Natural Wellness, $39
Sand & Sky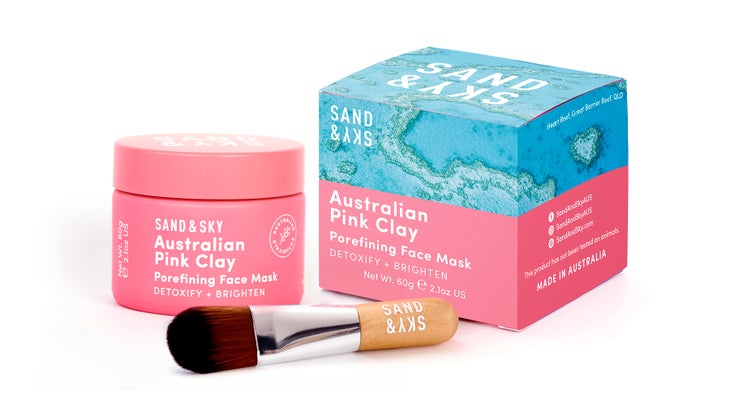 There's a reason Sand & Sky's Australian Pink Clay Pore Refining Mask had a waitlist of 20,000+ eager customers when it became Insta-famous: the not-so-secret ingredient, Australian Pink Clay, draws out toxins like a magnet, refines pores and deeply cleanses the skin in only 10 minutes. It also contains Kakadu Plum, another Aussie ingredient and the world's richest source of vitamin C, to help brighten skin. Don't miss other awesome products from this brand, including Australian Eu Apple Dreamy Glow Drops serum with hyaluronic acid and Tasmanian Spring Water Hydration Boost Cream for long-lasting moisture that won't weigh your skin down. Sand & Sky, $40
Bliss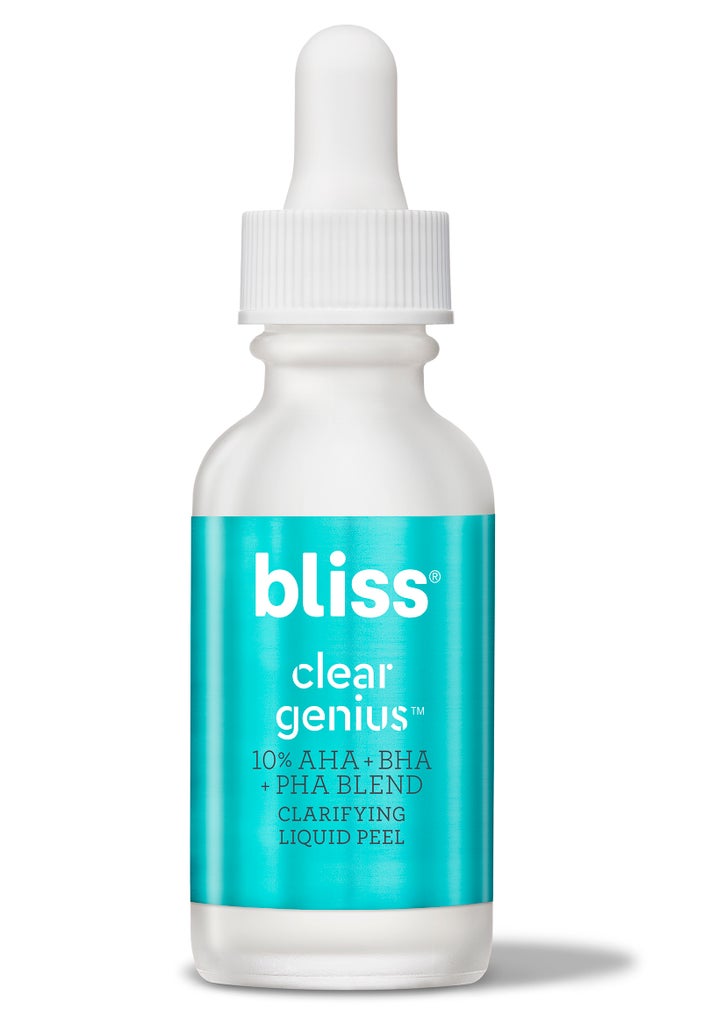 You don't need to visit a high-end spa to get a spa-quality peel — just grab a shockingly affordable bottle of Bliss Clear Genius Clarifying Liquid Peel and let it work its magic overnight. In the morning, you'll awake to a clear, calm and smooth complexion thanks to its patented time-release delivery system, which encapsulates a blend of alpha (AHA), beta (BHA) and polyhydroxy (PHA) acids that work together to decongest pores and exfoliate dead skin cells. Other brand highlights include its Vitamin C collection (moisturizer, serum and eye cream) and That's Incredi-Peel Pads. Bliss, $22
Everyday Humans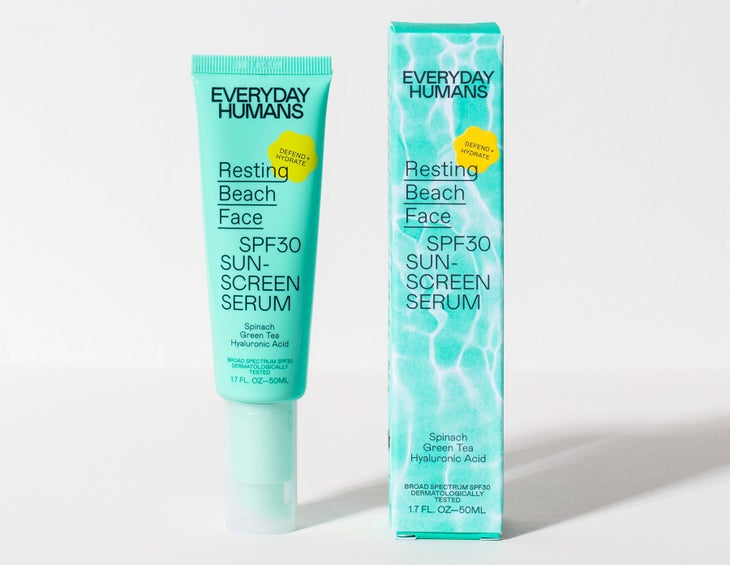 There's no better way for everyday humans to care for their skin than by applying sunscreen every day — yes, seriously, every day! Maybe that's why Everyday Humans created a line of SPF products perfect for daily use. Resting Beach Face is an SPF 30 sunscreen serum with hyaluronic acid, making it the two-in-one sunscreen-moisturizer answer to simplifying your skincare routine. It blends in invisibly, protects you from UVA/UVB rays, plumps skin, and is vegan and cruelty-free. For the rest of your body, reach for Oh My Bod!, an SPF 50 sunscreen perfect for neck-to-toes application. Everyday Humans, $24
Ida Body Care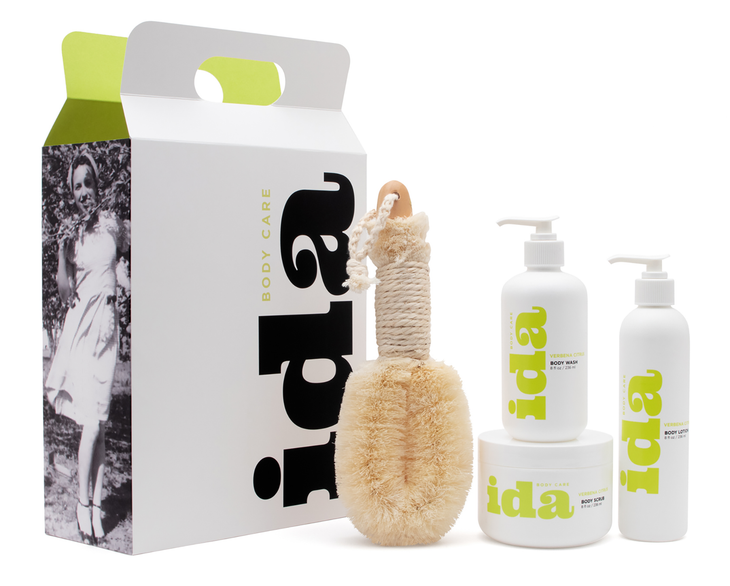 When talking about skincare, many products seem hyper-focused on the face — so what about the skin covering the rest of your body? Treat it to a 4-step system from Ida Body Care. First, you'll dry brush to tighten and tone, exfoliate and boost circulation. Next, you'll cleanse your body in 13 natural and essential oils. After you're squeaky clean, apply the sugar scrub in circular motions and rinse. Finally, lather on the body lotion and enjoy your softest, smoothest skin yet! Oh, and did we mention it's all citrus-scented with an energizing lemon verbena essential oil? Ida Body Care, $80
Agraria A+
Have you heard of the African Baobab Tree? It's also known as the tree of life, because it's chockfull of nutrients and can live for thousands of years. Agraria's new beauty and self-care line, A+, features Baobab + Hemp Body Oil. As the name declares, this product contains Baobab and hemp oils to help balance the skin's oil production cycle, which lessens your chances of acne breakouts. Plus, it contains essential fatty acids and vitamins to encourage skin cell regeneration and also has properties for calming inflammation and redness. Agraria A+, $36
Disco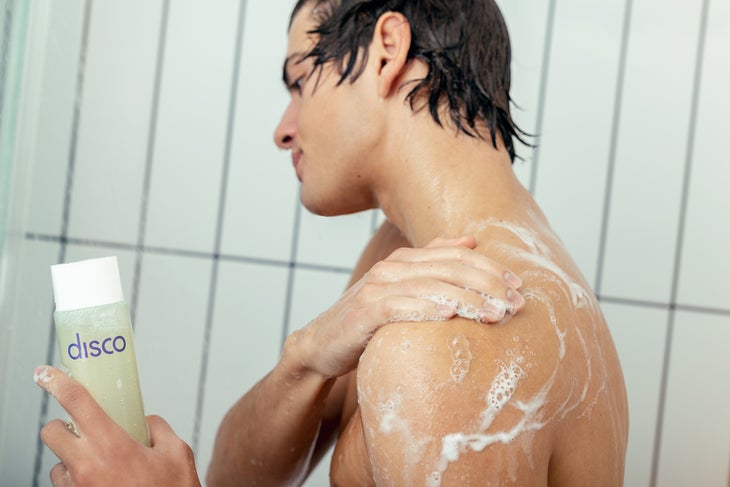 While you may think skin is skin, there are a few differences between the genders. Men's skin tends to be thicker, produce excess sebum (oil), and perspire more frequently. That's why Disco — a new brand of made-for-men products that are vegan and cruelty-free — partnered with a board-certified dermatologist to formulate its products specifically for men. Disco products feature a natural eucalyptus scent, which is refreshing first thing in the morning or after a tough workout. The brand's body wash just won a 2020 GQ Grooming Award thanks to its papaya extract, aloe and chamomile that's tough enough to wash away grime while remaining gentle enough to prevent overdrying. There's also a suite of products just for his face (cleanser stick, scrub, mask and moisturizer) and an aluminum-free deodorant with bacteria-zapping tea tree oil, too. Disco, $16
WOW Skin Science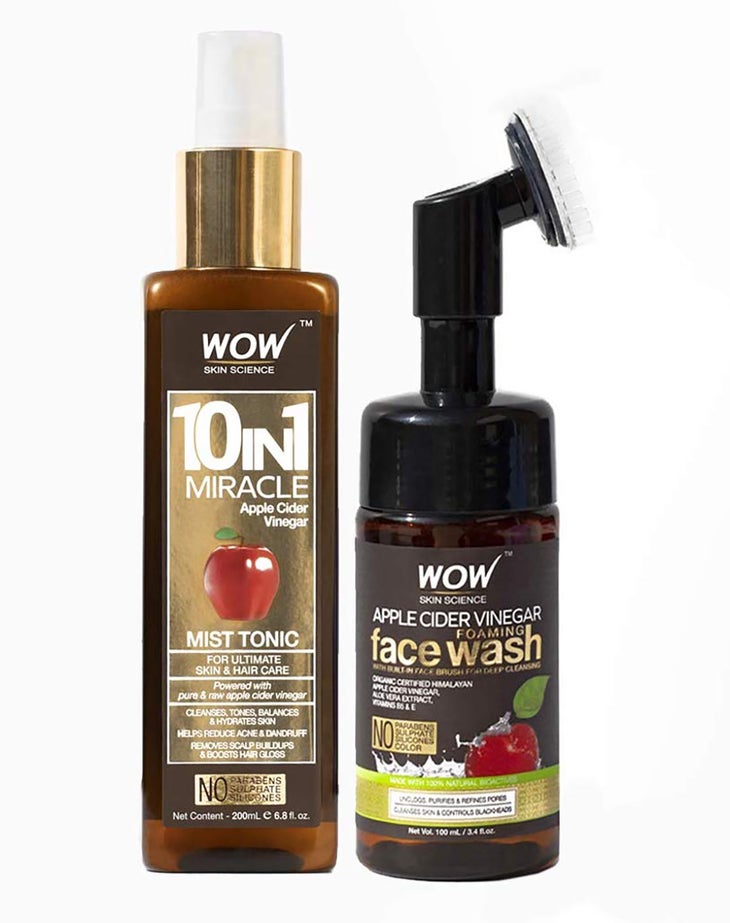 When was the last time you exclaimed "wow!" while washing your face? Probably never, but that's about to change. WOW Skin Science's bundled kit of Apple Cider Vinegar Face Wash and Facial Mist Toner Spray might just knock your socks off. The face wash reduces acne breakouts without overdrying skin and comes with a silicone-bristle brush attachment for an exfoliating and gentle massage. The toner delivers maximum hydration without feeling greasy. The entire brand is vegan and focuses on natural, bioactive ingredients. WOW Skin Science, $26
Green Gorilla Organics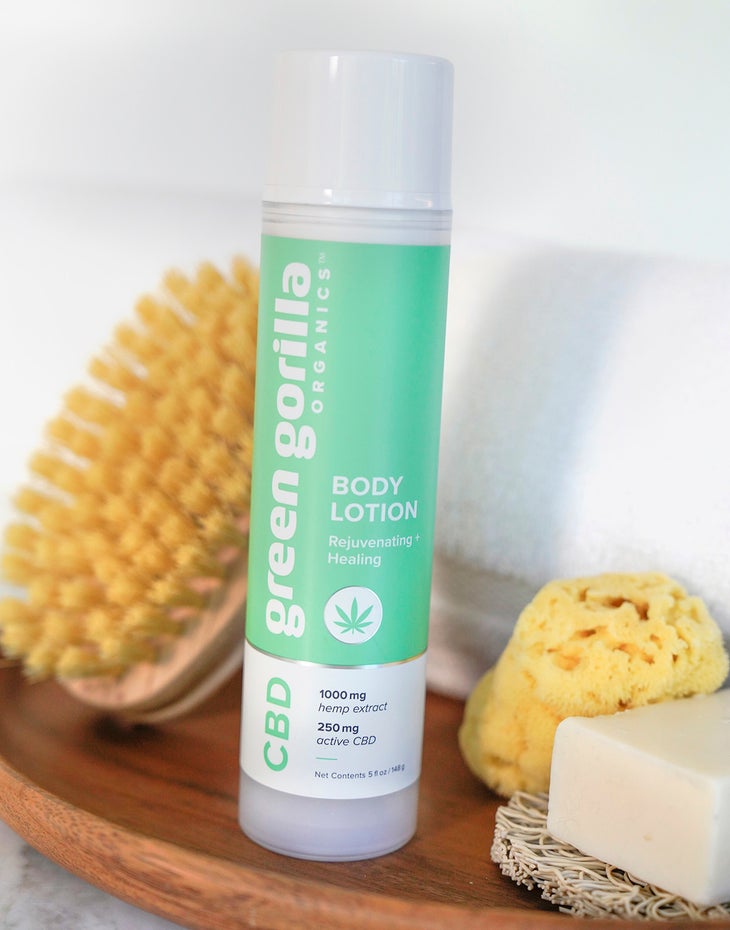 It seems everything is sprinkled with a little CBD oil these days, and skincare products are no exception. Green Gorilla Organics offers a vegan CBD Body Lotion that's made with 1,000 mg of hemp extract and contains 250mg of active CBD (and no THC) — plus a blend of resveratrol, grape cell extract and CoQ10 for deep hydration. For your face, the brand's vegan CBD Face Crème is a don't-miss. What's more, Green Gorilla uses USDA Organic Certification and third-party lab testing to ensure safety and efficacy of its products. Green Gorilla Organics, $60