DAY 6: Organic Chef Ani Phyo's Bulk-Friendly Fudge Brownies
Heading out the door? Read this article on the new Outside+ app available now on iOS devices for members! Download the app.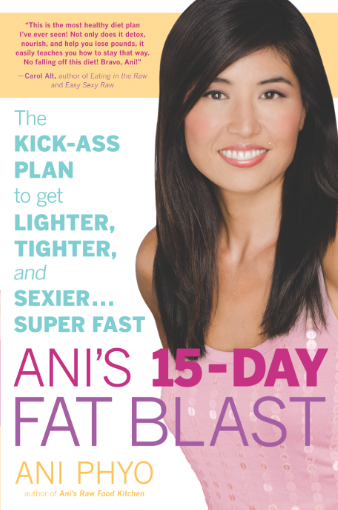 We've been getting great inspirational tips and tricks from organic chef Ani Phyo throughout our Bulk Buying 101 Crash Course. Today, Phyo shares a taste of her latest book Ani's 15-Day Fat Blast. When we asked Phyo how she uses bulk ingredients in her own cooking, she immediately thought of this Fudge Brownies recipe: "The four ingredients all come from the bulk section," says Phyo. "You can buy beautiful medjool dates, cacao powder, sea salt, and walnuts from bulk." Brownies will keep for a few weeks in the fridge when stored in a sealed container.
Fudge Brownies
Serves 4
1 cup dry walnuts

1/4 cup cacao or carob powder

Sea salt, to taste

1/3 cup pitted medjool dates
1. Combine walnuts, cacao powder, and salt in food processor. Pulse into medium pieces. Use some of this mixture to powder the bottom of a baking pan. Add dates to remaining mixture and pulse to mix well until a batter forms. Batter should stick together when squeezed into a ball. If it's too loose, add a few more sticky dates or a splash of filtered water to help bind it. If it's too sticky, add a few more crushed dry walnuts to firm it up.
2. Scoop batter into the powdered baking pan, and press lightly to flatten it to about 1/2 inch to 3/4 inch thick. Cut into four square Brownies.
Recipe courtesy Ani's 15-Day Fat Blast.