How to Keep Summer Produce Fresh
Heading out the door? Read this article on the new Outside+ app available now on iOS devices for members! Download the app.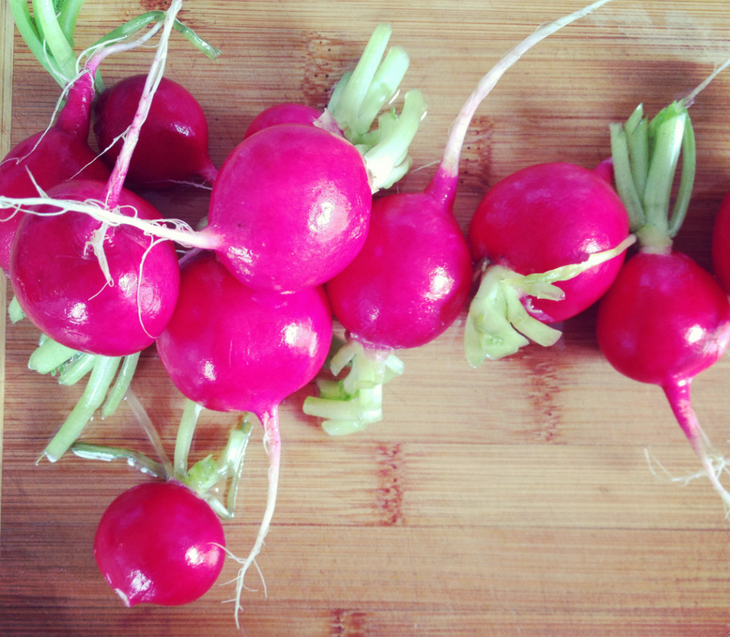 Basil, kale, cherries, oh my! Summer produce has arrived. As a New Yorker, I appreciate this time of year when I purchase most of my produce from the farmers' market—not so during the colder months. Local produce tends to be fresher, more flavorful, and less expensive than supermarket produce. Since most people pick up produce just once or twice a week—or get a weekly delivery from a local CSA (Community Supported Agriculture membership)—it's essential to know how to keep produce fresh. Check out my tips below.
1. Once greens and herbs are harvested, they begin to lose their water content. That's why they wilt. To keep greens and herbs fresh, place them into a sturdy jar of water as you would  a flower arrangement (stems down), then cover them loosely with a plastic bag. Keep your "bouquet" in the refrigerator. I'm always impressed by how much longer herbs such as mint and basil keep when stored this way. If you don't have the shelf space in your fridge for greens to be kept upright in jars, you can also keep them fresher by placing them in plastic bags and keeping them in the high-humidity crisper.
2. Fresh berries typically don't keep very long. To keep them fresh for as long as possible, store them unwashed in the refrigerator in a container that has good air circulation, not a sealed container. One to try: Lemon Stoneware Berry Basket from Sur La Table.
3. Store tomatoes at room temperature. Refrigerated tomatoes lose their flavor and texture. Like berries, tomatoes don't stay fresh for long, so only buy what you think you will use in a few days' time.
4. Root vegetables such as radishes, carrots, and beets should be stored in the refrigerator with their greens chopped off. Place roots in plastic bags, and keep them in the crisper. Waste not: the greens of these roots can be eaten as well. Just steam or sauté as you would arugula or spinach.