Skip the Can! Make Your Own Pumpkin Purée
Baking pumpkin halves, then scooping out the flesh is an easy, reliable way to make pumpkin purée because it guarantees a consistent, not-too-watery texture. Here's how to do it—plus recipes!
Heading out the door? Read this article on the new Outside+ app available now on iOS devices for members! Download the app.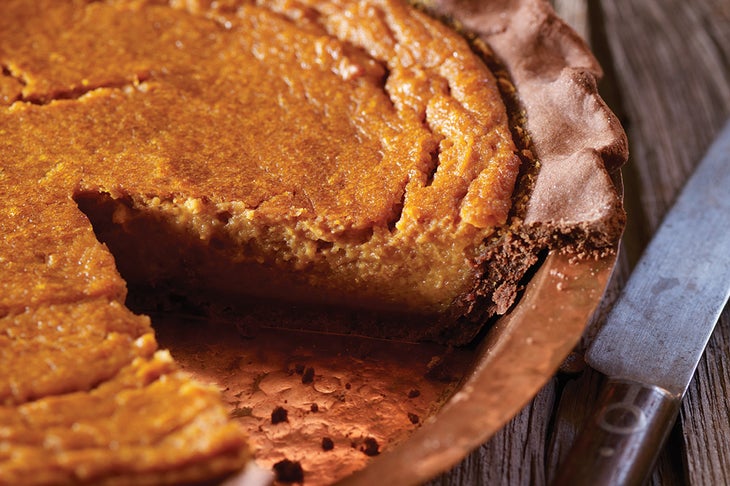 Canned pumpkin may be convenient, but it can't touch the rich, subtle flavor of puréed fresh pumpkin. Roasting the pumkin rather than boiling or steaming it further concentrates its flavors, while cooking away any excess moisture. When making your own pumpkin purée, count 1 pound of pumpkin for each cup of purée.
Here's how to do it:
1. Preheat oven to 350˚F, line baking sheet with parchment paper. Set pumpkin cut-side down on parchment paper.
2. Bake 60 to 90 minutes or until pumpkin halves are soft to the touch and beginning to collapse.
3. Cool, and scoop flesh into large bowl. Mash with for or potato masher until smooth. Refrigerate 1 week or freeze.
Sub for canned in any recipe that calls for pumpkin purée, such as one of these VT favorites: