What Do I Do with Flaxseeds?
Heading out the door? Read this article on the new Outside+ app available now on iOS devices for members! Download the app.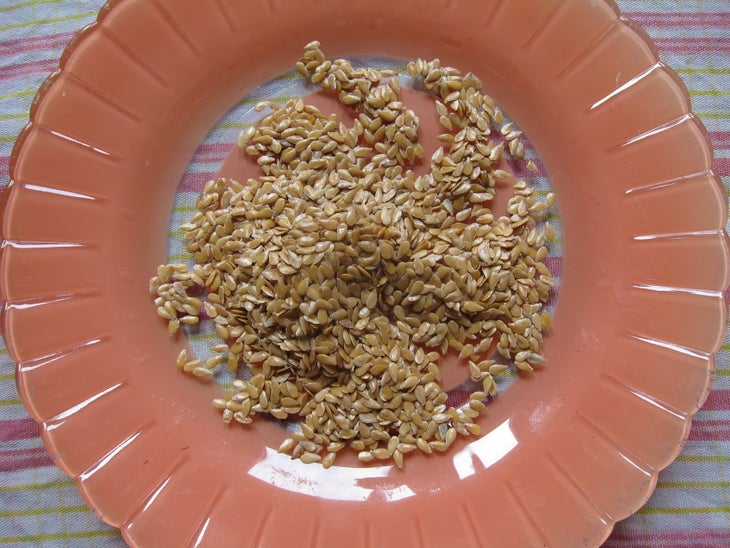 Flaxseeds are one of the most ubiquitous superfoods on the market. You'll find them in breakfast cereals, sweet and savory baked goods, cookies and crackers, protein-shake mixes, and vitamin supplements. And there's good reason for their popularity. 


Those golden grains are loaded with heart-healthy Omega 3s and antioxidants that fight free radicals and help ward off disease. Vegan cooks love flaxseeds for their ability to mimic the gooey texture of egg whites, making them a super binding agent in baked goods. Even without their healthy attributes, I'd probably still eat flaxseeds on a regular basis, simply because I like their Earthy, nutty taste.
One of my favorite ways to use flaxseeds is in homemade crackers; to make a simple batter, I soak whole flaxseeds in water, then add grated carrot and seasonings. I spread the mixture onto parchment paper, slide the tray in the dehydrator, and 24 hours later, I've got a crunchy, savory snack.
To maximize the nutritional value out of flaxseeds, thoroughly grind the seeds using a coffee grinder, food processor, or hand-crank grain mill. Once ground, store the flaxseed meal in the refrigerator to keep its delicate oils from spoiling. You can add ground flaxseed meal to hot and cold cereals, baked goods, yogurt, or smoothies.
Try these recipes from the VT collection that make great use of flaxseeds:
Seeded Crêpes with Tomato-Mushroom Filling
Gluten-Free Veggie Burger
Iced Oatmeal Cookies