4 Ways to Prevent Holiday Weight Gain
We asked healthy cooking expert and Skinny Chef, Jennifer Iserloh to share her best tips for keeping extra pounds off for the holiday season.
Heading out the door? Read this article on the new Outside+ app available now on iOS devices for members! Download the app.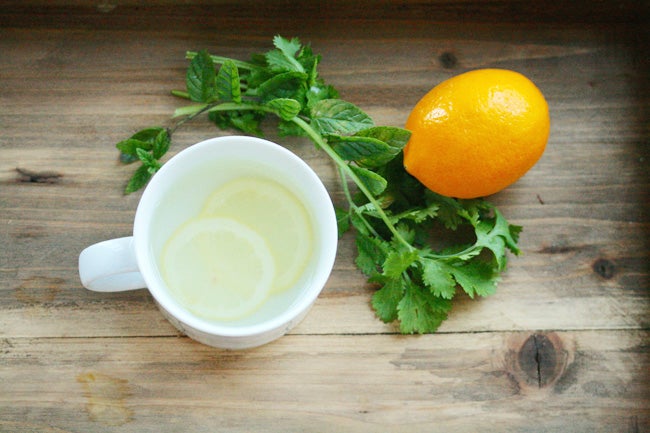 We asked healthy cooking expert and Skinny Chef, Jennifer Iserloh to share her best tips for keeping extra pounds off for the holiday season. The author of 50 Shades of Kale and trained chef is also the instructor for our Gentle Cleanse course. The online course is a 1-2-3 plan: a 7-day detox, 3-week meal plans, and guidelines for making lifelong decisions. Sign up today to start feeling and looking better today.
Dreading putting on a few holiday pounds? Well don't let the worry of weight gain put a damper on your holiday cheer. There are plenty of tips and little tweaks to allow you to celebrate the season without sacrificing your well being. You can nosh, sip, and brew this holiday! Just do it the smart and healing way by following these tips to help lessen temptation for the bad stuff while you still enjoy good eats with family and friends.
Nosh Winter Detox Foods
Many winter foods that you know and love are detox powerhouses, like sage, broccoli, cauliflower and pickled foods, like olives. Include them in your holiday meals in a festive way. Toss cooked broccoli or cauliflower with sage and chopped olives cooked for 1 minute in warm olive oil. Or sprinkle greens with lemon zest, chopped rosemary, and toasted walnuts.
Spice Up Drinks
Chiles are chock full of antioxidants and are super low in calories. Adding hot peppers to your drinks and foods can burn off up to 50 extra calories during a meal. Even if you're not a spicy fan, you can start with just a little pinch of cayenne in your drinks and smoothies to get a chili-licious boost.
Hydrate for Health
Do you know that cravings for sweets can actually be your body's cry for water? With the bustle and rushing of the holiday season many people forget to drink water. Sipping water before you reach for a snack can actually lesson the cravings you have throughout the day –even for fatty or salted foods.
Warm Up
When stress is high and you just need a little TLC, try sipping a hot beverage instead of noshing on a holiday treat. I carry tea bags in my purse to be prepared, then just add hot water! Sipping hot teas can actually reduce anxiety this study shows. If you're sensitive to caffeine I recommend, redbush tea. It is is naturally caffeine free and contains stomach soothing compounds – perfect for this season of over-indulgence!
Want to be more proactive in your avoidance of holiday weight gain—and feel better in the bargain? Join me on The Gentle Cleanse program. The three-day, seven-day, and 21-day programs fit all your needs for eating well (and even shedding a few pounds) throughout the holidays and beyond.