Better Skin Secrets from The Gentle Cleanse
Healthy cooking expert and "Skinny Chef" Jennifer Iserloh shares secrets and tips for getting better skin.
Heading out the door? Read this article on the new Outside+ app available now on iOS devices for members! Download the app.
Healthy cooking expert and "Skinny Chef" Jennifer Iserloh shares secrets and tips for getting better skin.
Jennifer is the author of numerous best selling health books including, 50 Shades of Kale, Secrets of a Skinny Chef, and Healthy Cheats. She's also the instructor for our easy-to-follow online course, Gentle Cleanse, which features recipes and guidelines for gently detoxing with healthy recipes and making lifelong dietary changes to feel your best.


The secret to smoother, more vibrant skin may be waiting for you right in your very own kitchen. Your eating habits and meals have a huge impact on the quality of your skin, since skin health relies on a wide range of nutrients.
Doing a light detox program, like our Gentle Cleanse is just the ticket for an easy detox program that naturally integrates skin-healing foods. Even if you are already a healthy eater, pollution, regular alcohol consumption, stress, and pet allergies can wreak havoc on your skin. So if you haven't detoxed in a while, you're skin could be a bit backed up with toxins since your skin is the largest detox organ.
Here's a quick rundown on five skin-enhancing foods that are the cornerstones of the Gentle Cleanse: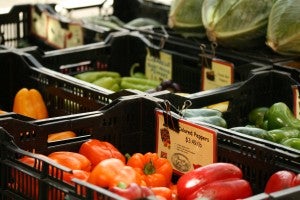 Red Bell Pepper
Red bell pepper is one of the top sources of Vitamin C which protect the quality of your skin by stabilizing collagen.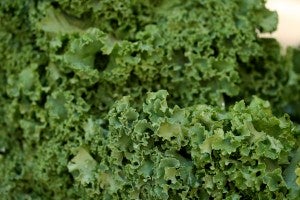 Kale
Kale is one of the richest sources of glucosinaloates, important sulfur compounds that boosts your body's ability to detox from your internal organs to your skin.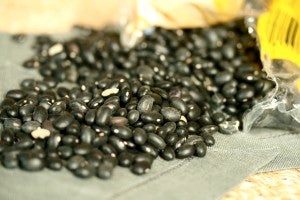 Beans and Legumes
Black beans have the highest antioxidant activity among legumes, trailed by red, brown, yellow and white beans, in that order. Lentils are high in zinc, which stabilizes cell membranes in your skin.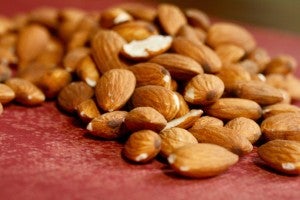 Almonds
The high levels of Vitamin E in almonds boost the liver's ability to detox more efficiently.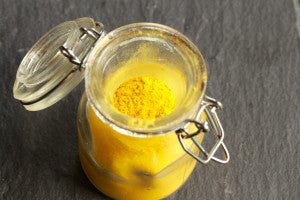 Turmeric
Turmeric is the gold standard when it comes to detox, and studies have shown its ability to soothe skin disorders like psoriasis.